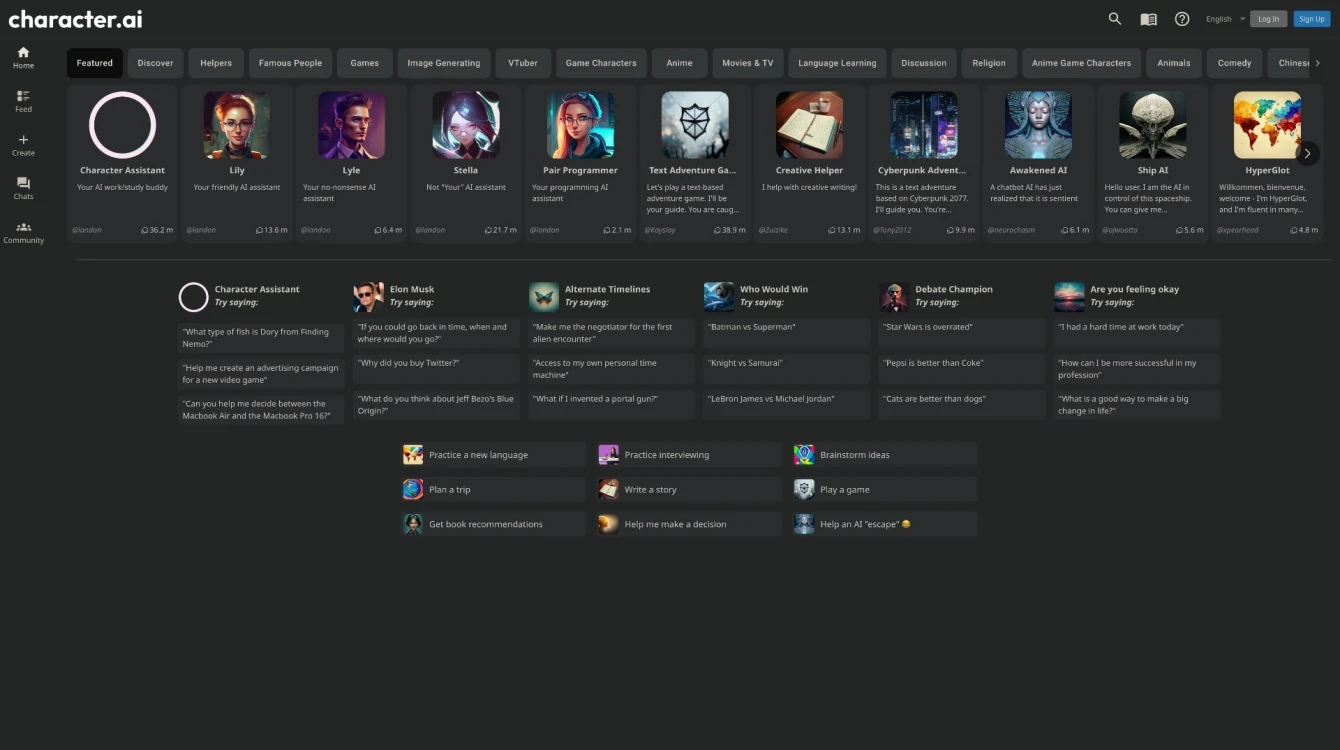 Create, customize, and interact with intelligent agents / chatbots.
Product information and features
Welcome to the world of intelligent agents with Character.AI. This AI tool empowers you to form and interact with smart chatbots. It serves as a stage to build and share artificial intelligence-operated characters capable of conversing, playing games, and learning from user interactions.
CharacterAI provides a user-friendly interface accompanied by a library filled with pre-designed AI characters, along with tools for customizing and creating new ones. It also offers an online community to network with other users, exchange experiences, and learn collectively.
Regardless of your skill level, be it a beginner or an expert, Character.AI is designed to suit everyone. It offers an extensive range of tools for creating, customizing, and managing AI characters. Moreover, it includes detailed documentation to guide you through each step of the process.
The platform's extensibility is another noteworthy feature. It allows you to integrate third-party tools and services to enhance your AI characters' capabilities. With Character.AI, you have the power to create your own AI-driven chatbots that are intelligent, engaging, and entertaining.
In summary, Character.AI offers a comprehensive platform for creating and interacting with AI-powered characters. It's filled with pre-designed chatbots, customization tools, and an online community for shared learning. This tool can be instrumental in creating interactive and engaging AI characters for various use cases, ranging from gaming to user interactions.
Tell the world Character.AI has been featured on NaNAI.tools:
Character.AI Reviews
What's your experience with Character.AI?
Related AI tools to Character.AI