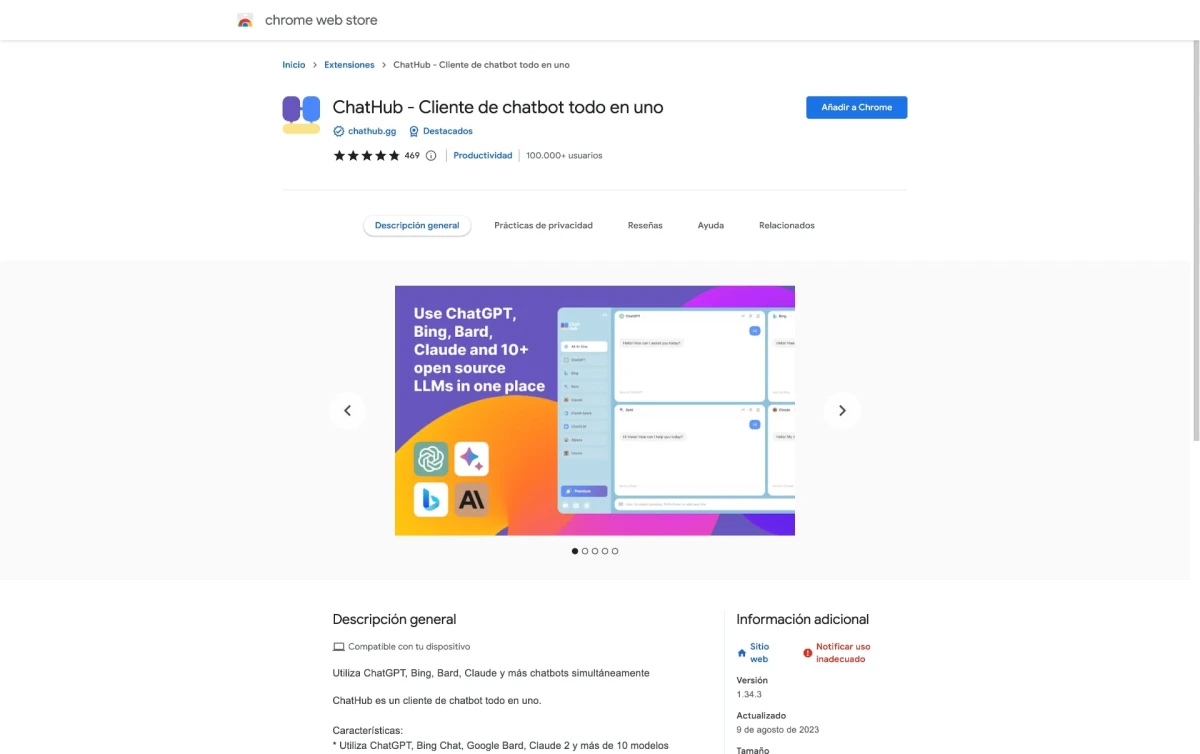 Elevate your chatbot experience with a versatile and privacy-focused tool.
Product information and features
Discover an unparalleled chatbot experience with the ChatHub, an innovative AI tool, which you can easily add as a Chrome extension. Engage with a plethora of chatbots such as ChatGPT, Bing Chat, Google Bard, and more, all from a single app, and enjoy the ease of comparing their responses. ChatHub also gives you access to the faster and more cost-effective ChatGPT API mode, not to mention the support it provides for GPT-4 and token usage stats.
ChatHub's features don't stop there. It is equipped with a handy prompt library, a convenience of activating the app anywhere in the browser with shortcuts, and the ability to export or import all your data. Furthermore, it boasts built-in markdown and code highlight support to enhance your overall experience. For those interested in contributing or exploring more, the source code of the AI tool is accessible on Github.
When it comes to data privacy, chathub.cam is highly committed. It refrains from collecting or using user data, and doesn't identify itself as a trader. Upholding its limited use policy, the tool guarantees that it won't sell your data to third parties or use it for unrelated purposes to its core function.
To sum it up, ChatHub stands as an all-in-one chatbot client that offers a myriad of features, from supporting multiple chatbots and providing an enhanced user interface to ensuring data privacy and more. Whether you're comparing chatbot responses, engaging with your favorite bot, or concerned about data privacy, this AI tool has got you covered.
Tell the world ChatHub has been featured on NaNAI.tools:
ChatHub Reviews
What's your experience with ChatHub?
There are no reviews yet.
Related AI tools to ChatHub