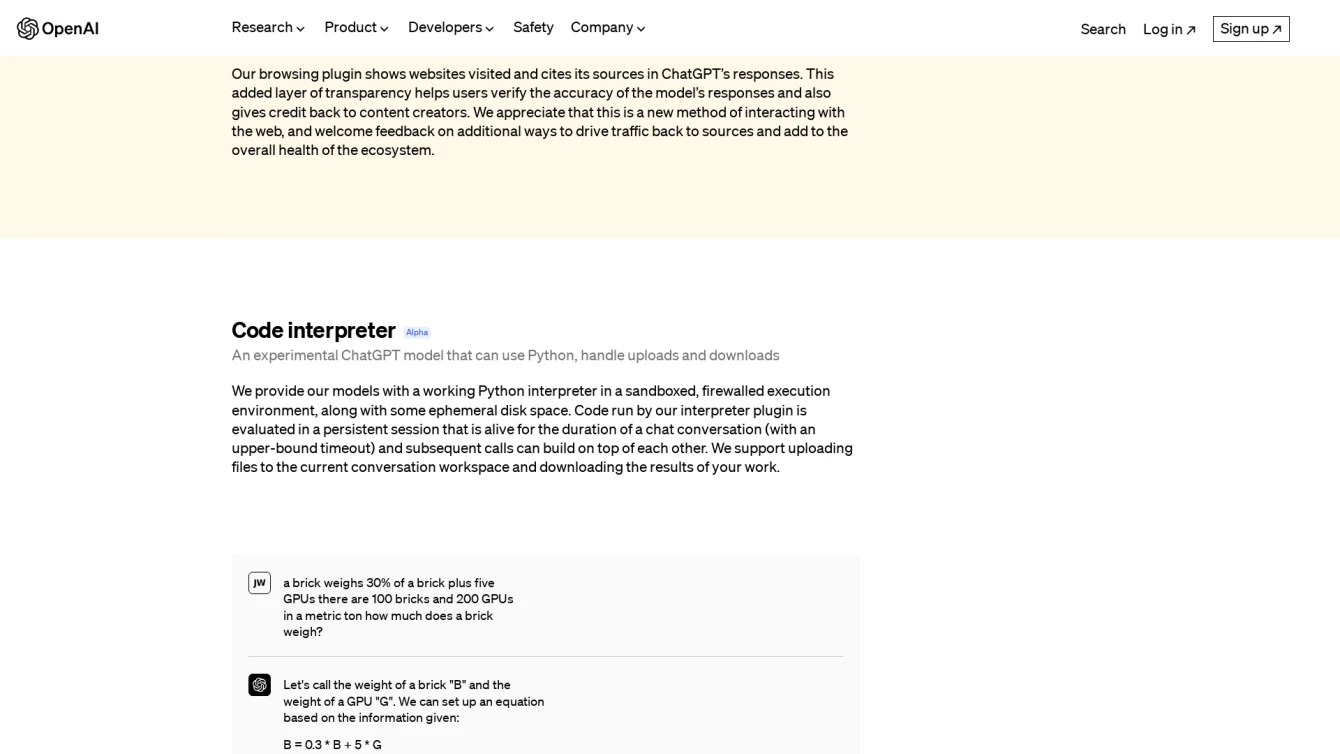 Unlocking the potential of language models with real-time data and third-party services.
Product information and features
Take a look at the ChatGPT Plugins presented by OpenAI, a cutting-edge feature enabling language models to leverage real-time data, execute calculations, and interact with third-party services. One of the key principles at the core of these tools is the safety of the AI tool.
OpenAI is progressively launching these plugins, initially inviting a limited user base and gradually expanding as they gather more data on usage and safety. Eventually, both ChatGPT users and API users will have the opportunity to incorporate these plugins into their own products.
Developers invited from the waitlist can use the documentation provided to craft plugins, thereby empowering ChatGPT to interact with a wide range of third-party services and access specified information. At present, multiple companies such as Expedia, Instacart, and Wolfram are developing plugins, and several open-source options are available as well.
These plugins serve as the 'senses' of the language models, allowing them to access personalized, up-to-the-minute, or particular data that is not incorporated in the training data.
In conclusion, ChatGPT plugins are designed to unleash a vast array of potential use cases and enhance human-AI interactions. This is a community-driven effort, shaping the future of this paradigm and offering new ways to interact with the AI tool.
Tell the world Code Interpreter by OpenAI has been featured on NaNAI.tools:
Code Interpreter by OpenAI Reviews
What's your experience with Code Interpreter by OpenAI?
There are no reviews yet.
Related AI tools to Code Interpreter by OpenAI