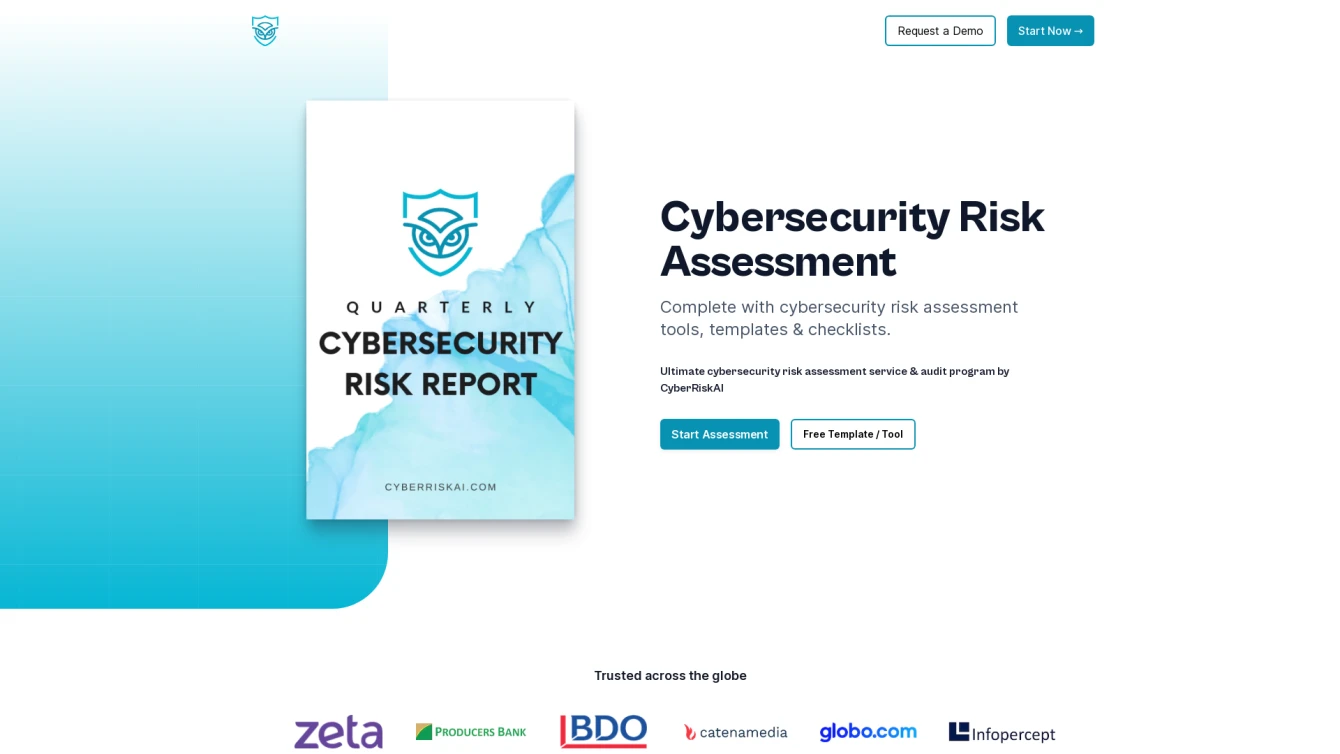 Revolutionizing cybersecurity risk assessment with AI-powered insights.
Product information and features
Immerse yourself in the next-generation capabilities of the CyberRiskAI. This AI tool is specifically designed to measure, analyze, and mitigate potential cybersecurity risks that can pose a threat to your business. Upholding the standards of the NIST cybersecurity audit framework, this software offers a comprehensive array of templates and checklists to ensure seamless and thorough evaluations.
Let CyberRiskAI take the reins. The tool automates quarterly cybersecurity risk audits, generating detailed reports to highlight potential vulnerabilities. It's quick to set up, user-friendly, and cost-effective, making it an ideal choice for businesses looking to bolster their cyber defenses.
CyberRiskAI is more than just a tool; it's a strategic partner. It helps predict potential risks, assess their likelihood, and formulate countermeasures to reduce them. This proactive approach enables you to prioritize your security efforts effectively.
What sets CyberRiskAI apart is its ability to leverage AI technology to conduct interviews and gather data about cybersecurity practices efficiently. The intelligence gathered is then analyzed to produce comprehensive and detailed cybersecurity risk assessment reports.
The software also provides a cybersecurity risk assessment template in various formats such as Excel, Word, and PDF. This makes it easy for businesses to conduct their evaluations. It's available in different pricing plans to cater to businesses of all sizes, including a free trial version to test the product.
CyberRiskAI respects the unique needs of every business. It offers tailored pricing plans that fit your budget and requirements, with the option to bring your API keys or use a white label solution.
In summary, CyberRiskAI is a robust, comprehensive cybersecurity auditing and risk assessment tool. It's designed to protect your sensitive data and ensure business sustainability. With its dynamic features and use cases, it provides businesses with a strategic advantage in managing their cybersecurity needs.
Tell the world Cyberriskai has been featured on NaNAI.tools:
Cyberriskai Reviews
What's your experience with Cyberriskai?
There are no reviews yet.
Related AI tools to Cyberriskai