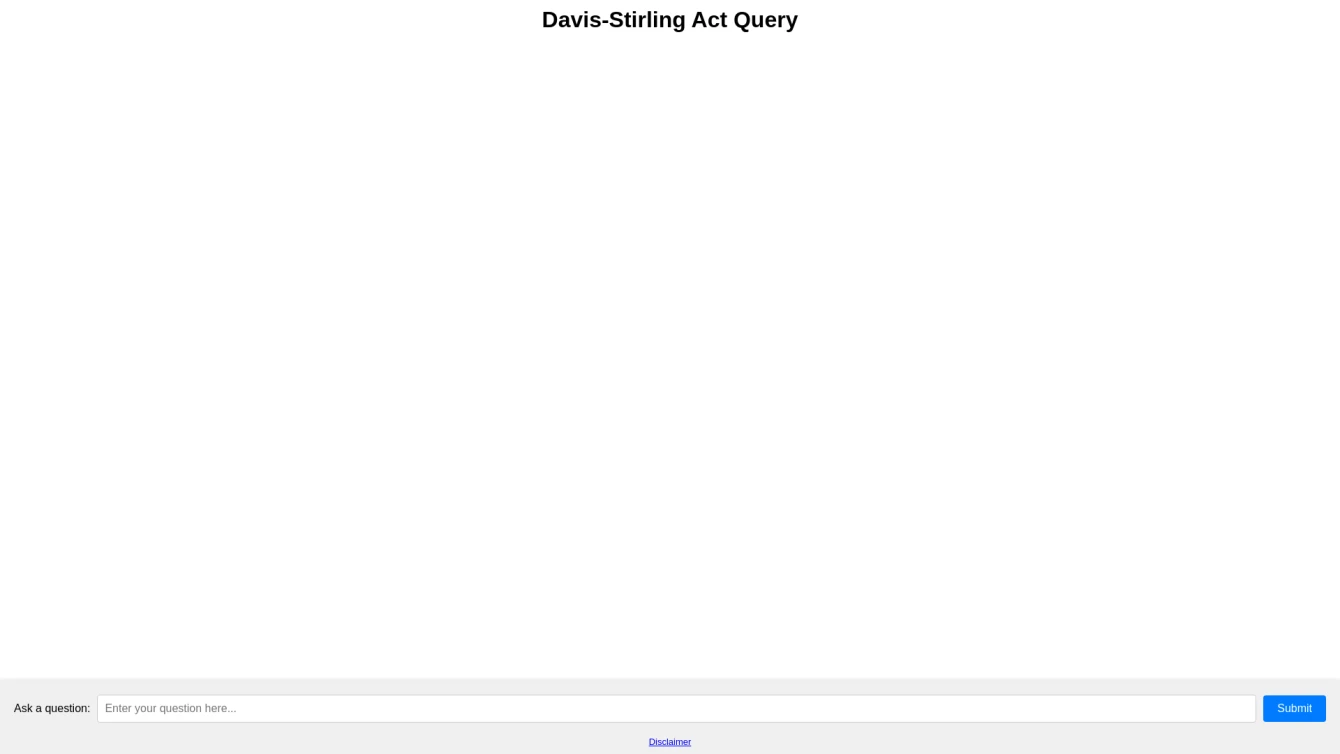 Revolutionizing property management with AI-powered insights.
Product information and features
Explore the transformative potential of the Davis-Stirling AI tool for homeowners and HOA boards. This AI tool harnesses advanced technology to assist users in managing their properties, ensuring compliance with the intricate local laws and regulations related to HOA management. In an era where the legislative landscape is constantly evolving, it becomes challenging for individuals to stay updated and maintain compliance on their own.
davis-stirling.com enables you to enter your questions regarding HOA management, and receive comprehensive, objective responses promptly. It provides an intuitive, seamless experience, assisting homeowners and HOA boards to optimize their decision-making process. As the conventional HOA management model becomes outdated, the Davis-Stirling AI tool emerges as a revolutionary solution that enables users to rethink their property management strategies.
With its user-friendly interface, the AI tool simplifies the HOA management process, making it more efficient and allowing users to concentrate more on effectively running their properties. This AI tool truly represents the intersection of technology and property management, transforming the way homeowners and HOA boards operate.
To sum it up, Davis-Stirling is a powerful AI tool that aids in navigating the complex legislation effectively, ensuring compliance with regulations while simplifying the HOA management process. It's a game-changer for homeowners and HOA boards, providing an innovative way to manage properties with accuracy and efficiency.
Tell the world Davis Stirling has been featured on NaNAI.tools:
Davis Stirling Reviews
What's your experience with Davis Stirling?
There are no reviews yet.
Related AI tools to Davis Stirling