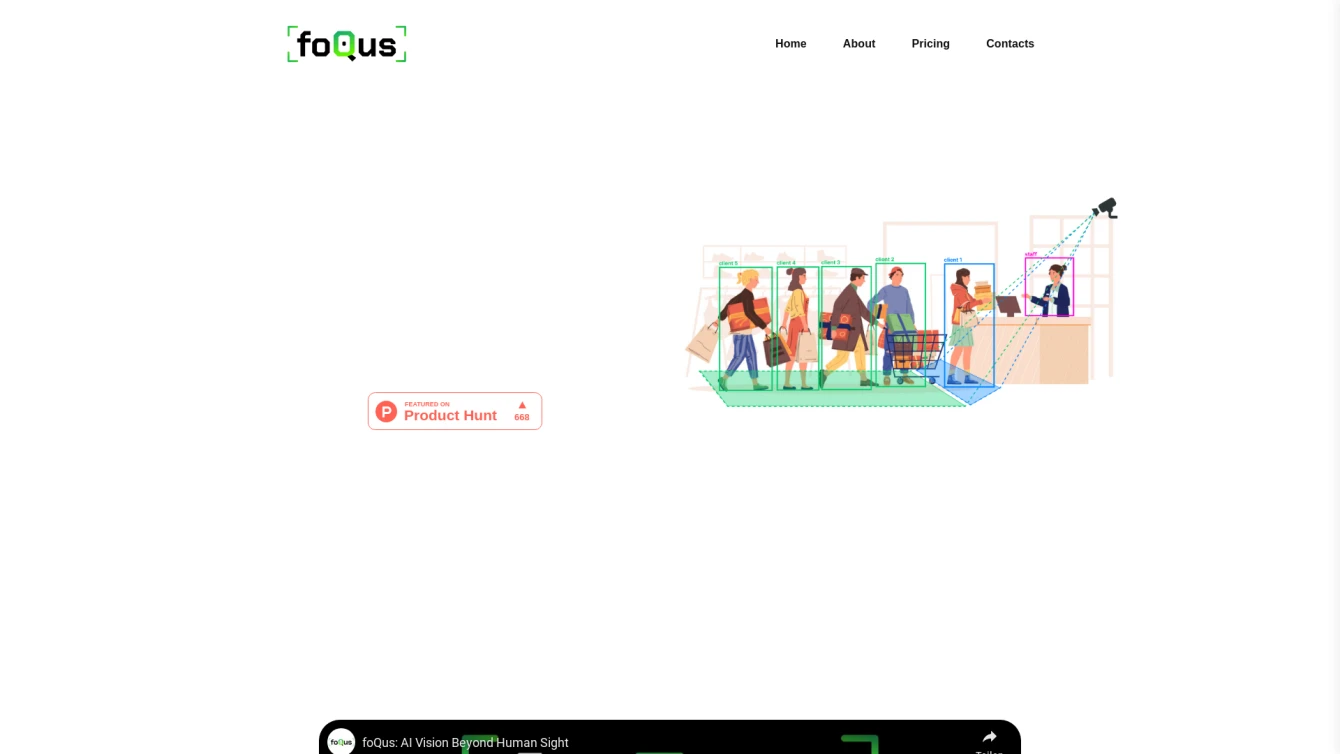 Transforming offline business operations with real-time AI vision.
Product information and features
Experience the power of real-time AI vision with Foqus.live, a cloud-based video analytics service designed for offline businesses. This AI tool dives deep into visitor analytics, service performance analysis, heat maps, and facial recognition.
Operating Foqus.live requires specific equipment, including IP-cameras and a reliable internet connection. After identifying the scenarios and requirements, businesses can integrate this solution seamlessly into their operations. foqus.live is the go-to domain for businesses that want to gain valuable insights and leverage data to make informed decisions.
Different pricing plans are available, with features ranging from people counters to face recognition. These options cater to various business needs, providing a customized approach to data analysis and operational improvements.
Industries across the spectrum, including retail, health, sport, and more, trust Foqus.live for their analytics needs. The tool also provides multiple ways for users to reach out to the company, offering a high level of customer support.
In summary, Foqus.live is a comprehensive solution for offline businesses seeking to monitor and analyze their operations. It's all about using AI technology to generate valuable insights, drive improvements, and achieve business goals. Whether you're looking to track service performance, generate heat maps, or implement facial recognition, Foqus.live has you covered.
Tell the world Foqus has been featured on NaNAI.tools:
Foqus Reviews
What's your experience with Foqus?
There are no reviews yet.
Related AI tools to Foqus