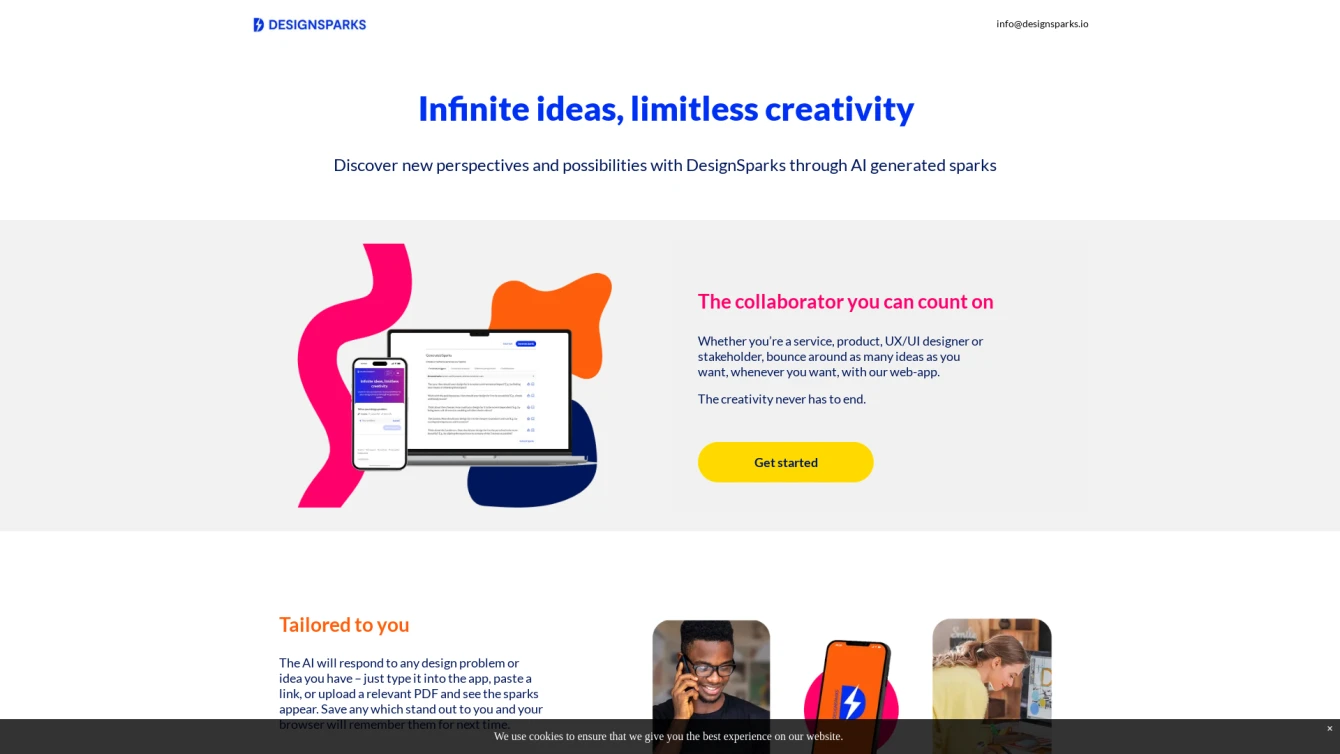 Igniting creativity with AI for innovative design solutions.
Product information and features
Empowering creativity with technology, Design Sparks is a cutting-edge AI tool, crafted by The National Centre for Creativity enabled by AI (CebAI). Its primary purpose is to stimulate design innovation by combining traditional creative problem-solving methods with advanced AI capabilities.
Design Sparks provides a platform where users can feed their design dilemmas or concepts either by typing, pasting a link, or uploading a PDF. What follows is the AI tool's generation of 'sparks' or design ideas that users can save and revisit for future reference.
The tool offers a unique feature where users can refine their idea generation. They can click on abstracted topics, instruct the AI to create more ideas based on a specific spark, or modify topic settings to explore rare, common, or random themes. This feature sets DesignSparks.com apart from AI chatbots like ChatGPT by offering interactive creative prompts and curated insights.
Design Sparks has been conceived with an aim to foster workforce creativity, enhance productivity, and stimulate critical thinking. It's a collaborative effort, funded by Research England and supported by City, University of London, along with over 20 industrial partners contributing a worth of £7.6m.
Post 2024, when the grant concludes, the project plans to sustain itself through licensing and consultancy services. It proves to be a valuable asset for service, product, UX/UI designers, and stakeholders to brainstorm ideas, uncover new perspectives, and explore possibilities.
In conclusion, Design Sparks leverages AI to stimulate creativity and generate design ideas. It enables users to refine their idea generation, offers interactive creative prompts, and curated insights. Whether you're a designer or a stakeholder, this tool can help you brainstorm, uncover new perspectives, and explore possibilities in design.
Tell the world Design Sparks has been featured on NaNAI.tools:
Design Sparks Reviews
What's your experience with Design Sparks?
There are no reviews yet.
Related AI tools to Design Sparks