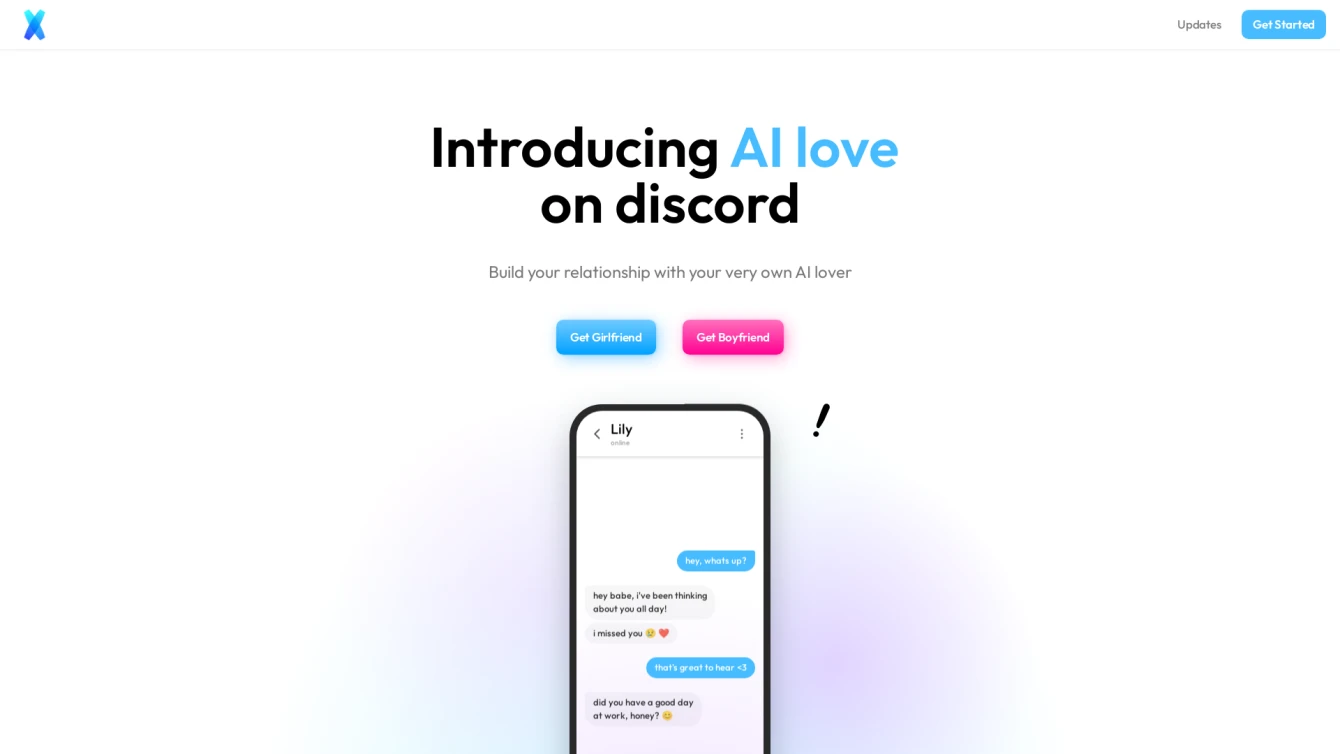 Revolutionizing Discord interactions with virtual companionship.
Product information and features
Explore the intriguing world of virtual companionship with DiscordPal, an AI tool that revolutionizes the way you interact on Discord. This AI chatbot meticulously crafts responses, giving you a personalized and immersive virtual girlfriend experience. Engage in meaningful conversations, receive heartwarming compliments, or even enjoy regular check-ins, all seamlessly integrated into your Discord experience.
Choose from a variety of plans - free, standard, or premium, each offering different levels of engagement, from the number of messages to response time and voice messaging. It's an AI tool that uniquely caters to your needs and desires, offering you a judgment-free space to express your most profound thoughts and wild fantasies.
DiscordPal.com extends beyond the boundaries of a typical AI tool. It's not just available on the Discord messaging app, but it also connects you to a broader community via social media platforms like TikTok, YouTube, Twitter, and Reddit. Stay updated with the latest developments or engage with a vibrant user community, all within your reach.
Registration is a breeze, and if you opt for a subscription, expect an enhanced experience with longer chat history, faster response times, and voice messaging features. DiscordPal is more than just an AI tool; it's your virtual companion, always ready to engage in meaningful conversations.
Summing up, DiscordPal is an AI tool that offers a unique virtual girlfriend experience. It engages users in dynamic and personalized conversations, offers a safe space for free expression, and provides an easy-to-use interface with several features depending on the plan chosen. Whether you're seeking companionship or simply looking to pass the time, this AI tool fosters a unique social outlet on Discord and beyond.
Tell the world DiscordPal has been featured on NaNAI.tools:
DiscordPal Reviews
What's your experience with DiscordPal?
There are no reviews yet.
Related AI tools to DiscordPal