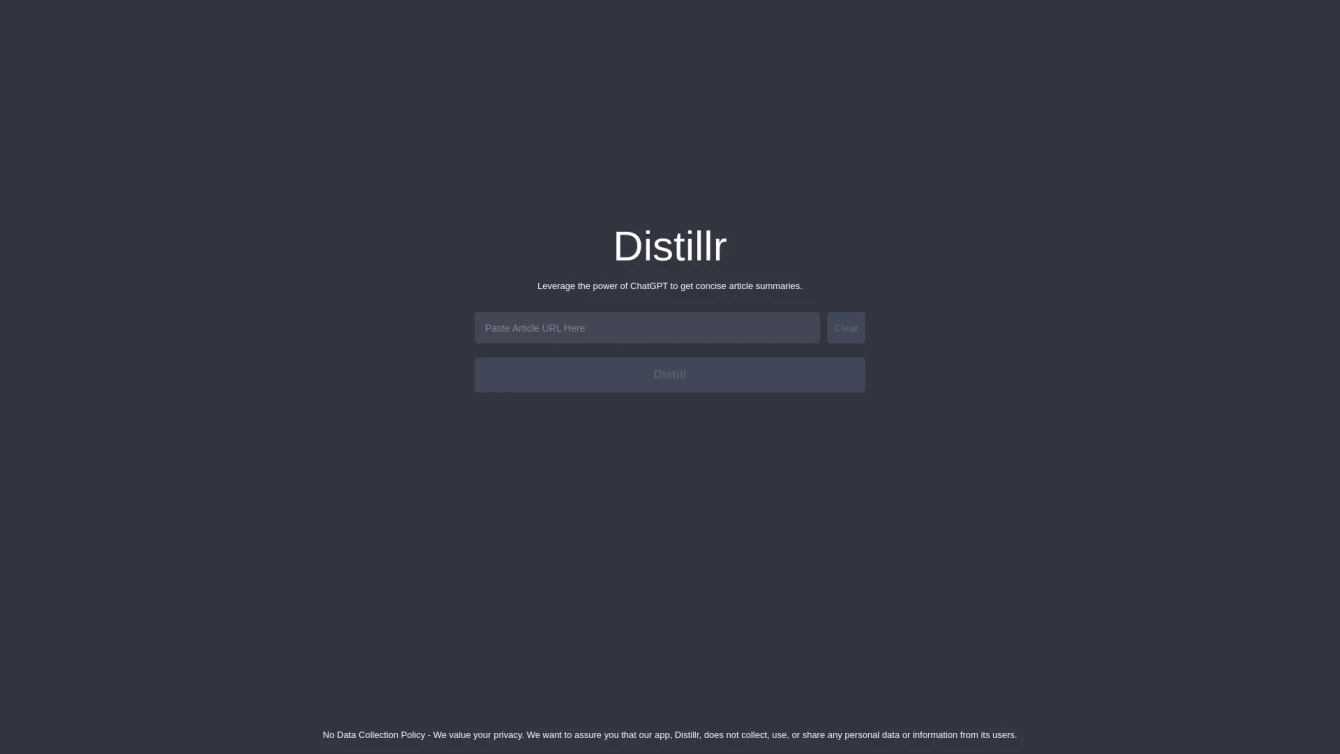 Concise Summaries at Your Fingertips, Saving Time and Keeping You Informed.
Product information and features
Experience the convenience of quick and efficient content summarization with Distillr, an AI tool. This tool employs the power of ChatGPT to generate brief yet comprehensive summaries of articles. It's an excellent solution for folks who are pressed for time but need to grasp the essence of a piece quickly.
Distillr.ai is fully committed to user privacy. It guarantees you a no-data-collection policy, assuring that your personal information remains untouched and secure during usage. The tool offers one daily usage for free. However, if you require more frequent use, you could consider the Pro version.
The Pro version of Distillr brings additional benefits to the table. It's powered by ChatGPT and can create summaries of varying length. This makes it highly adaptable for all kinds of articles, giving you the flexibility you need. The design of this AI tool is user-friendly, allowing you to input an article's URL and receive a summarized version in no time.
In summary, Distillr is a practical solution for those seeking to quickly comprehend the main points of articles. Its ability to generate clear and concise summaries helps users stay informed without the need to trawl through lengthy content. From time-strapped individuals to those who prefer brevity, this tool can be a valuable asset for many users.
Tell the world Distillr has been featured on NaNAI.tools:
Distillr Reviews
What's your experience with Distillr?
There are no reviews yet.
Related AI tools to Distillr