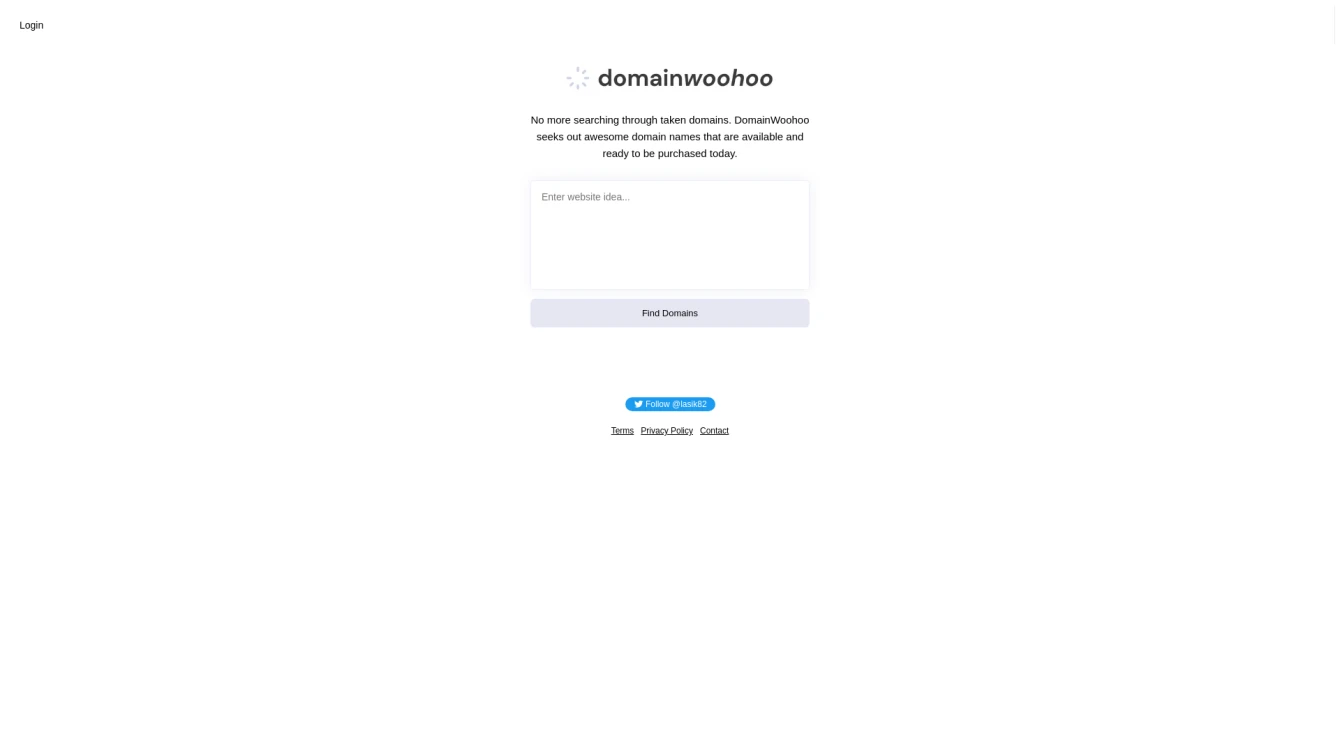 Simplifying domain name search with the power of AI.
Product information and features
DomainWoohoo, a remarkable AI tool, turns the tedious task of finding available and purchase-ready domain names into a breeze. Designed to eliminate the strain of sifting through already claimed domains, this tool methodically presents you with a refined list of available and appealing domain names.
DomainWoohoo equips you with the power to quickly and effortlessly identify and secure captivating domain names for your websites, eliminating the requirement for exhaustive manual searching. The tool's main function is to discover domain names that are not currently in use, letting you explore choices that could match your specific needs and preferences perfectly.
With DomainWoohoo, you can save valuable time and effort, as it streamlines the domain name search process. It also features a favorites option, which lets you bookmark and monitor promising domain names for later consideration. This tool even includes standard login and logout functionalities for user convenience.
DomainWoohoo.com is not just a tool, but an efficient and user-friendly solution to the challenges associated with finding available and purchasable domain names. By leveraging the power of AI, it optimizes the domain name search process, allowing you to secure the perfect web addresses for your online ventures efficiently.
In summary, DomainWoohoo offers a hassle-free domain search experience. It stands out with its user-friendly interface, favorites feature, and standard login/logout capabilities. Whether you're a business owner, blogger, or web developer, this tool can drastically simplify your domain name search process.
Tell the world DomainWoohoo has been featured on NaNAI.tools:
DomainWoohoo Reviews
What's your experience with DomainWoohoo?
There are no reviews yet.
Related AI tools to DomainWoohoo