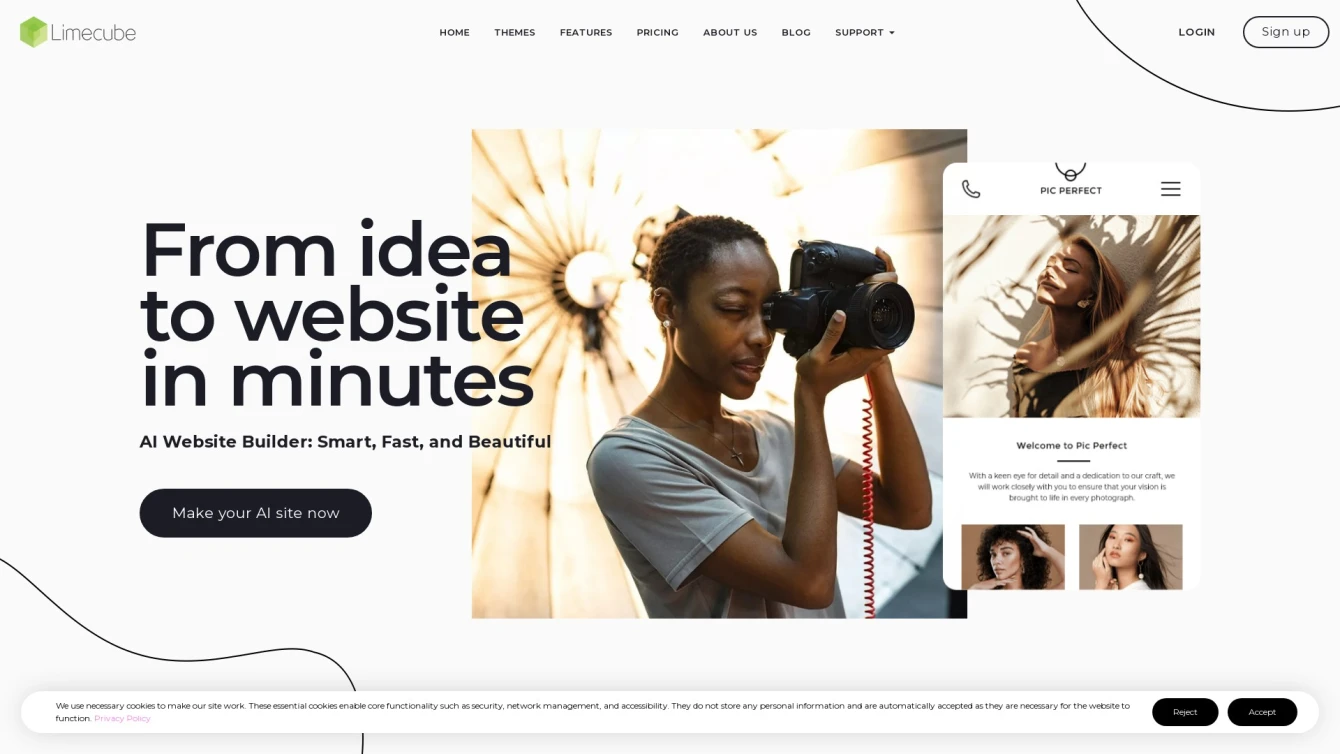 Transforming website creation: user-friendly, AI-powered, and fully customizable.
Product information and features
Experience ease and convenience with the AI-powered website builder by Limecube. Regardless of your expertise in website design or coding, this AI tool delivers a hassle-free solution for website creation. It simplifies the process by selecting the right layout, images, and text that match your needs, while also allowing you to customize and personalize according to your preference.
With Limecube.co, you can save time and avoid the stress of figuring out the perfect layout or dealing with copyright issues related to image usage. The AI tool also crafts customized search engine-optimized text for your website, ensuring both visibility and relevance.
Tested by real users, Limecube's drag-and-drop website builder makes it effortless to create a fully responsive website. Tailoring your website design, images, and text to reflect your brand and vision is a breeze. This flexibility ensures that your website remains as dynamic and evolving as your business itself.
Additionally, Limecube provides SEO and marketing solutions to help your website make its mark on the internet. By revolutionizing website creation, Limecube's AI-powered website builder makes high-quality web design accessible to all, regardless of technical skill level.
In summary, Limecube offers a reliable and intuitive platform for website creation. It's not just about building a website; it's about creating an online presence that truly reflects your brand. With its AI technology, user-friendly interface, customizable designs, and SEO functions, Limecube.co is your partner in elevating your online presence.
Tell the world Limecube has been featured on NaNAI.tools:
Limecube Reviews
What's your experience with Limecube?
There are no reviews yet.
Related AI tools to Limecube