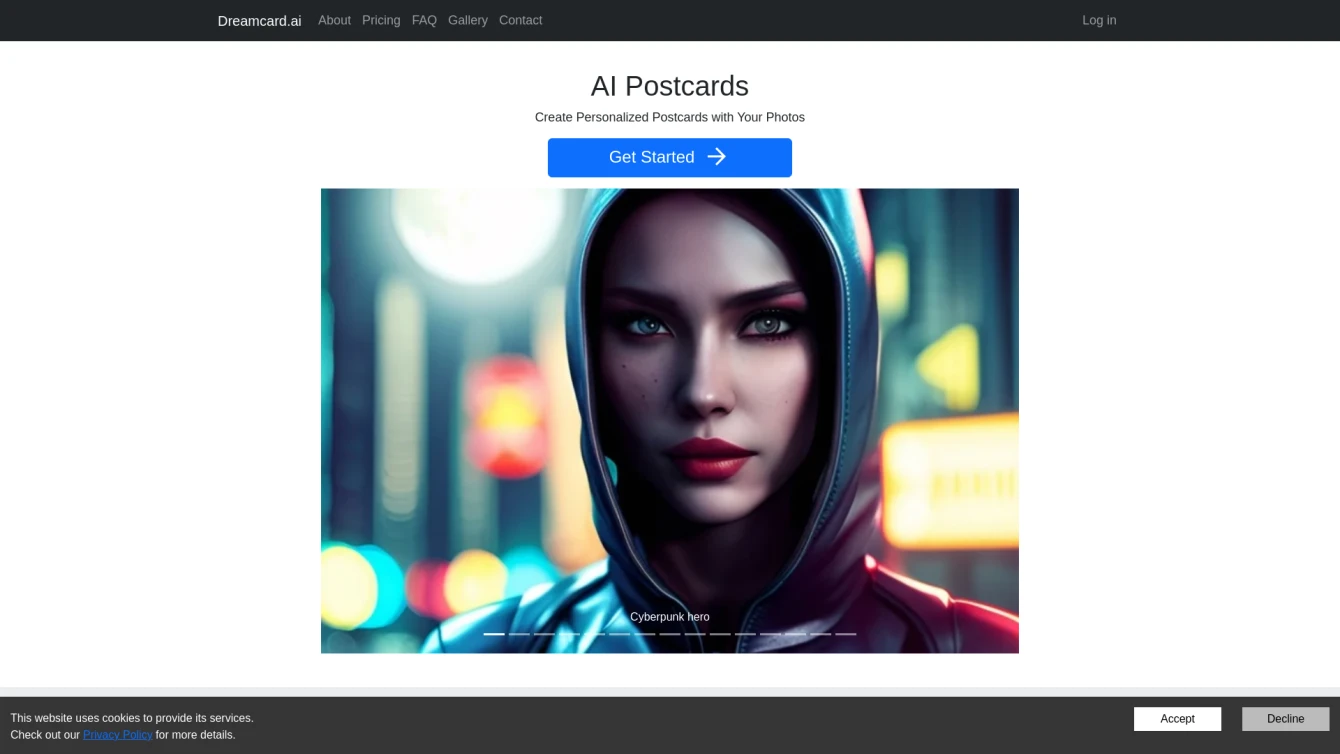 Crafting personalized postcards with a touch of AI magic.
Product information and features
Unleash your creativity with Dreamcard.ai, an AI tool that empowers you to craft personalized postcards with a unique twist. Simply upload your photos and the AI engine will work its magic to generate a variety of preset images for you to choose from.
The AI tool at Dreamcard.ai doesn't just stop at generating images. It meticulously selects the optimal aspect ratio, crops your photos and formats both sides of your postcard based on your location. This ensures you get a printable postcard that's just perfect for your needs.
With Dreamcard.ai, you can create unique postcards featuring astronauts, cyborgs, scientists, and more. The process is quick and simple, and in just a few days, your custom-made postcard will be printed and shipped to any part of the globe.
At Dreamcard.ai, you'll work with a credit system. Upon registration, you'll be granted credits which can be used to generate images. Need more credits? No problem. You can easily top up your credits whenever you need to generate more images.
Anticipate high-quality images courtesy of Dreamcard.ai's deep expertise in AI-generated printable art and advanced upscaling algorithm. And guess what? More features are on the horizon - think drawing someone onto the card using uploaded images, different card types like greeting and anniversary cards, and even wall posters.
In summary, Dreamcard.ai is a versatile tool that lets you express your creativity and send personalized postcards worldwide. Whether it's for a special occasion or just because, this AI tool makes it easy to create something truly unique. With a variety of features, easy usability, and a promise of more to come, it's your go-to platform for crafting personalized postcards with a touch of AI magic.
Tell the world Dreamcard.ai has been featured on NaNAI.tools:
Dreamcard.ai Reviews
What's your experience with Dreamcard.ai?
There are no reviews yet.
Related AI tools to Dreamcard.ai