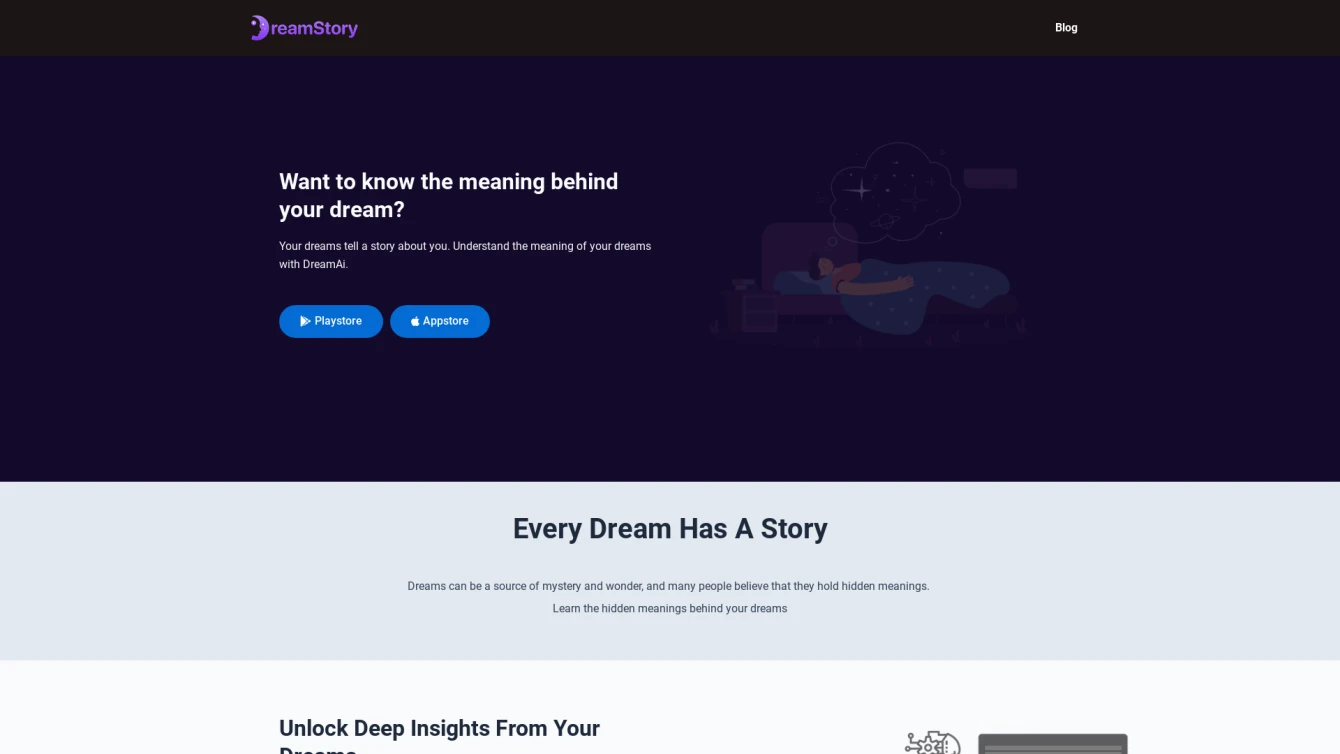 Unlock the secrets of your dreams for personal growth.
Product information and features
Immerse yourself in the world of dreams with DreamStory, an AI tool designed to decode the secrets your dreams hold. It provides a personalized platform where you can journal your dreams and explore the hidden depths of your subconscious mind.
Empowered by an advanced AI engine, DreamStory utilizes natural language processing and sophisticated algorithms to pinpoint significant themes and symbols in your dreams. This enables you to comprehend their relevance and significance to your personal life. It's not merely a dream journal, but an interactive tool to monitor your subconscious mind and emotional health.
With DreamStory, you can recognize recurring patterns, leading to actionable insights for positive lifestyle modifications. Stay updated with insights and analyses grounded on the latest psychological models, ensuring DreamStory remains a reliable companion in your journey of self-discovery.
DreamStory's intuitive interface, combined with its precise interpretation and comprehensive analysis, makes it an unparalleled tool for anyone striving for greater self-awareness and personal growth through dream interpretation. You can find the app ready for download on both Playstore and Appstore.
In summary, DreamStory stands out as a powerful AI tool that provides an in-depth analysis of your dreams, helping you understand their hidden meanings. It serves as a unique platform for dream journaling, subconscious mind monitoring, and personal growth. It's a tool that lets you delve into the mysteries of your dreams and learn from them.
Tell the world DreamStory has been featured on NaNAI.tools:
DreamStory Reviews
What's your experience with DreamStory?
There are no reviews yet.
Related AI tools to DreamStory