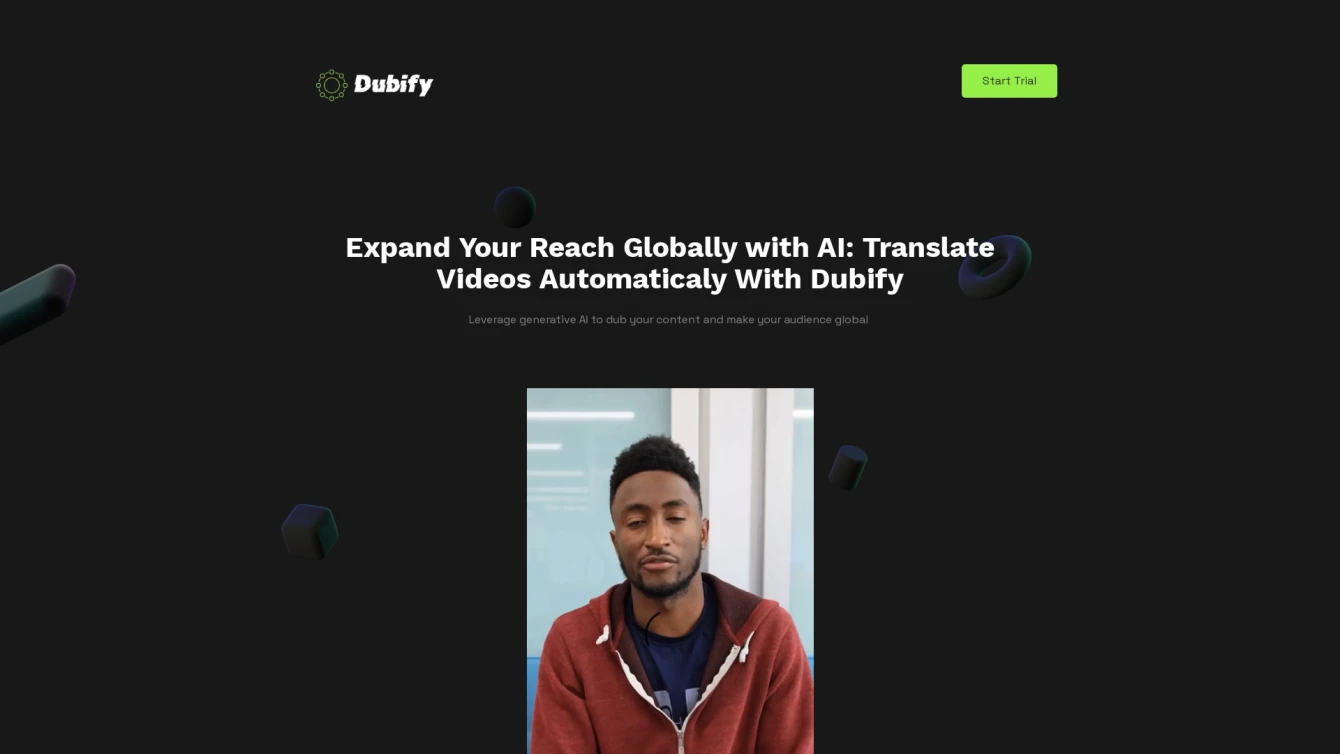 Elevating global engagement through automated video dubbing.
Product information and features
Imagine an AI tool that allows you to take your videos to a global audience without the need for manual translation efforts. That's exactly what Dubify offers. This innovative tool uses generative AI technology to deliver automatic video dubbing, broadening your reach in the digital world.
Dubify.app flips the traditional dubbing process into an easy three-step venture. You commence by uploading your video content onto their platform. Following this, you have the liberty to fine-tune the AI-generated transcript, allowing for a touch of personal customization.
The final action involves downloading the dubbed videos and re-introducing them to your chosen content platforms. In doing so, you have the chance to engage with a diverse, international audience. This AI tool is not just for content creators but also finds applicability in marketing, online courses, and employee training initiatives.
With Dubify, you can translate your content into various languages, opening the door to a wider viewership and potentially increased engagement. Offering online courses in multiple languages also broadens their appeal and reach. For corporations, it can serve as a valuable tool to deliver training content in the language preference of the employees, ensuring effective learning and comprehension.
One of the standout features of Dubify is its realistic, human-like voices that enrich the dubbing experience. Their pricing structures are flexible, with options for both standard and premium plans to suit different usage requirements.
In summary, Dubify is an effective AI tool that simplifies the translation and dubbing process. It's a game-changer for businesses, creators, and educators, making content more accessible and engaging for a global audience.
Tell the world Dubify has been featured on NaNAI.tools:
Dubify Reviews
What's your experience with Dubify?
There are no reviews yet.
Related AI tools to Dubify