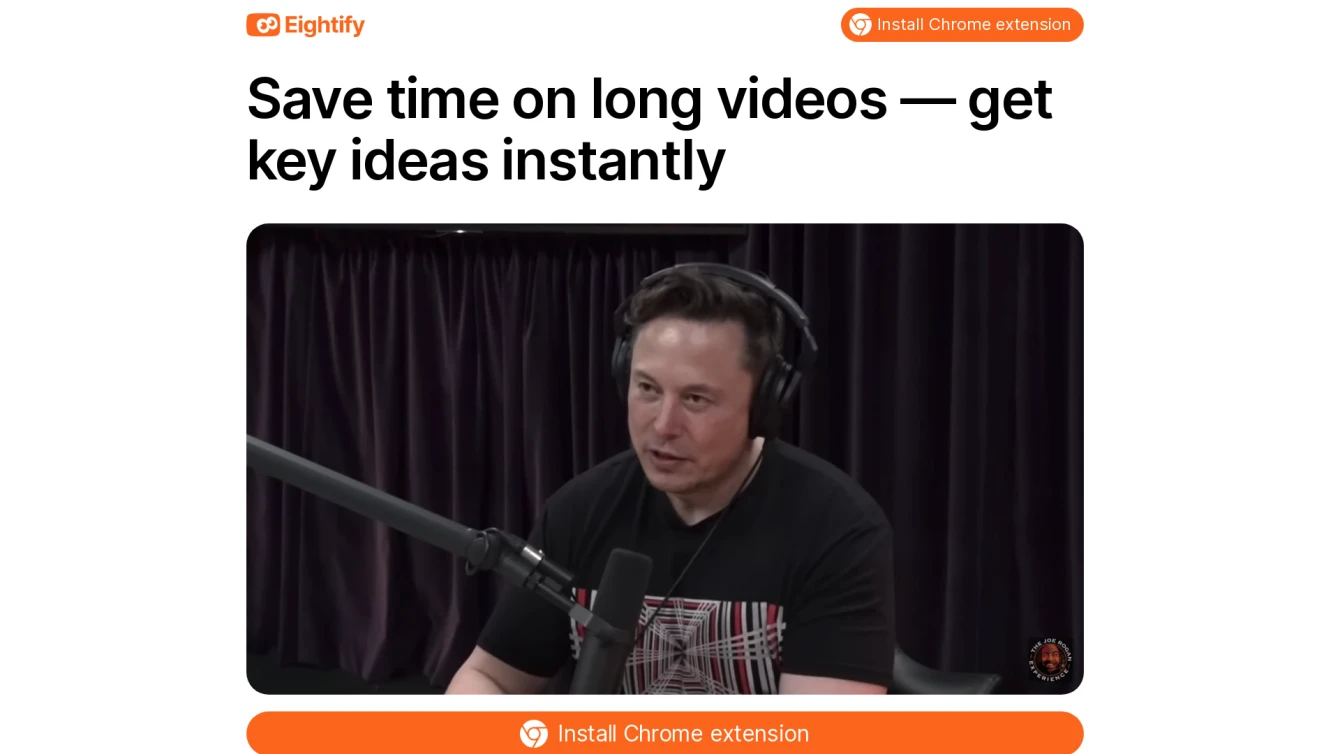 Unlock the power of video content in seconds.
Product information and features
Unlock the power of video content with the Eightify, an AI tool designed to distill key insights from YouTube videos in mere seconds. This innovative tool serves as a time-saver, enabling you to decide if a video is worth your time without having to watch it in full.
Eightify.com offers a range of features including the ability to summarize videos and extract key insights. It's an excellent tool for educational videos, podcasts, and interviews, allowing you to quickly distill the most important information. The average time it takes to summarize a video is impressively just 7.4 seconds.
To make it even more user-friendly, this AI tool is available as an extension for both Chrome and Safari browsers. Its engine is powered by ChatGPT, a leading AI model, ensuring accurate and useful video summaries.
In summary, Eightify is a revolutionary tool that can help you navigate through your 'watch later' backlog, save precious time, and extract valuable insights from a sea of video content. Whether you're a student, a researcher, or just an avid learner, this tool can significantly enhance your video consumption experience.
Tell the world Eightify has been featured on NaNAI.tools:
Eightify Reviews
What's your experience with Eightify?
There are no reviews yet.
Related AI tools to Eightify