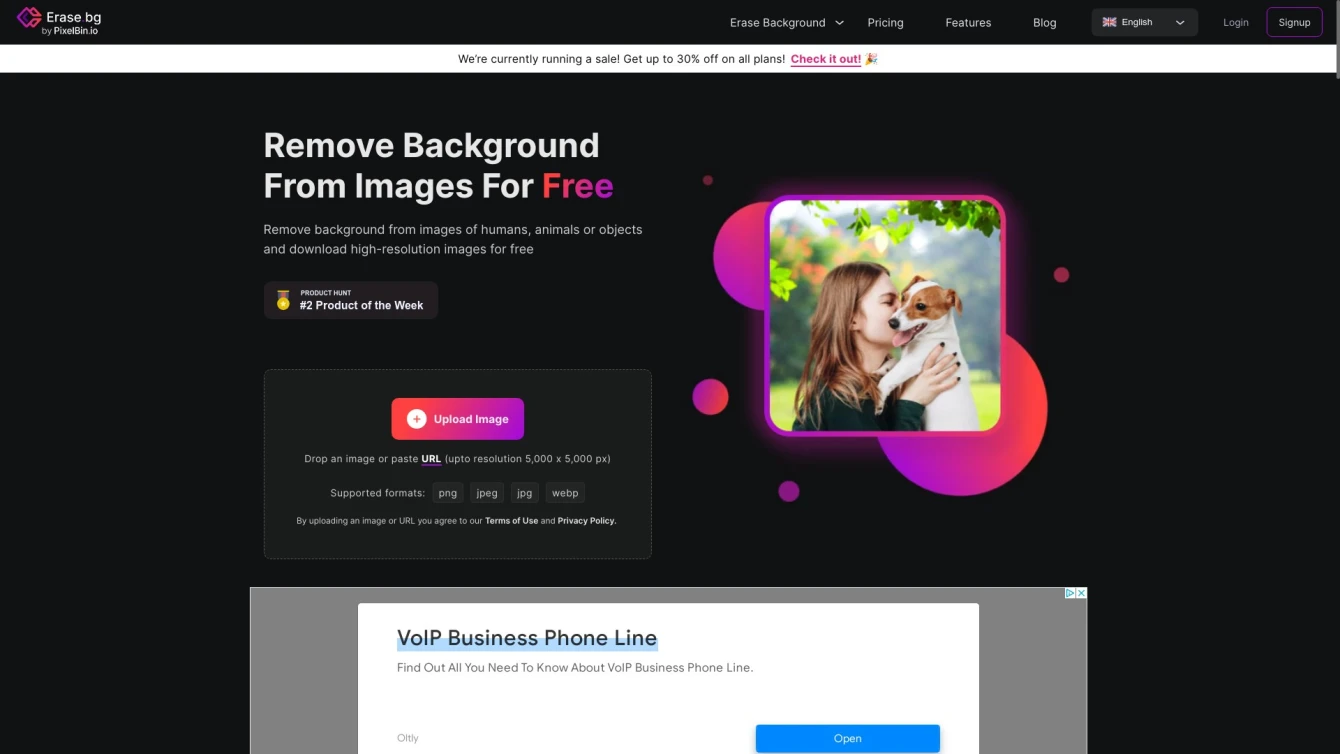 Remove the background from photos of people, animals, or things, and download free high-resolution pictures.
Product information and features
Erase.bg is an online tool that allows users to easily remove the background from images of humans, animals, and objects. The tool also provides the option to download high-resolution images for free. With a simple slide, users can witness the precision with which the background is removed.

The versatility of Erase.bg is evident in its wide range of applications. Users can remove backgrounds for profile pictures, social media graphics, eSignatures, company logos, presentations, and more. The tool offers smart editing, resizing, and exporting tools, making the process quick and efficient. It is particularly useful for removing backgrounds from logos and signatures for online documents.

For those looking to integrate background removal into their own applications, Erase.bg provides an opportunity to enhance photo editing capabilities and meet the needs of their users. The tool offers professional-grade color grading, resulting in stunning and captivating visuals. This can be especially beneficial for social media marketing, as high-quality images with white backgrounds can attract more traffic, revenue, and sales.

Erase.bg is a valuable resource for those without coding knowledge or the budget to hire a professional designer. It offers a user-friendly interface that allows anyone to easily remove backgrounds from their images. Additionally, the tool can be used to remove backgrounds from ultra HD 4k photos, high-resolution (HD) photos, and even 1080p images. Users can also change the background of their photos on mobile devices or transform the background of a picture to white. With its wide range of features and applications, Erase.bg is the best online image background removal tool available.
Tell the world Erase.bg has been featured on NaNAI.tools:
Erase.bg Reviews
What's your experience with Erase.bg?
There are no reviews yet.
Related AI tools to Erase.bg