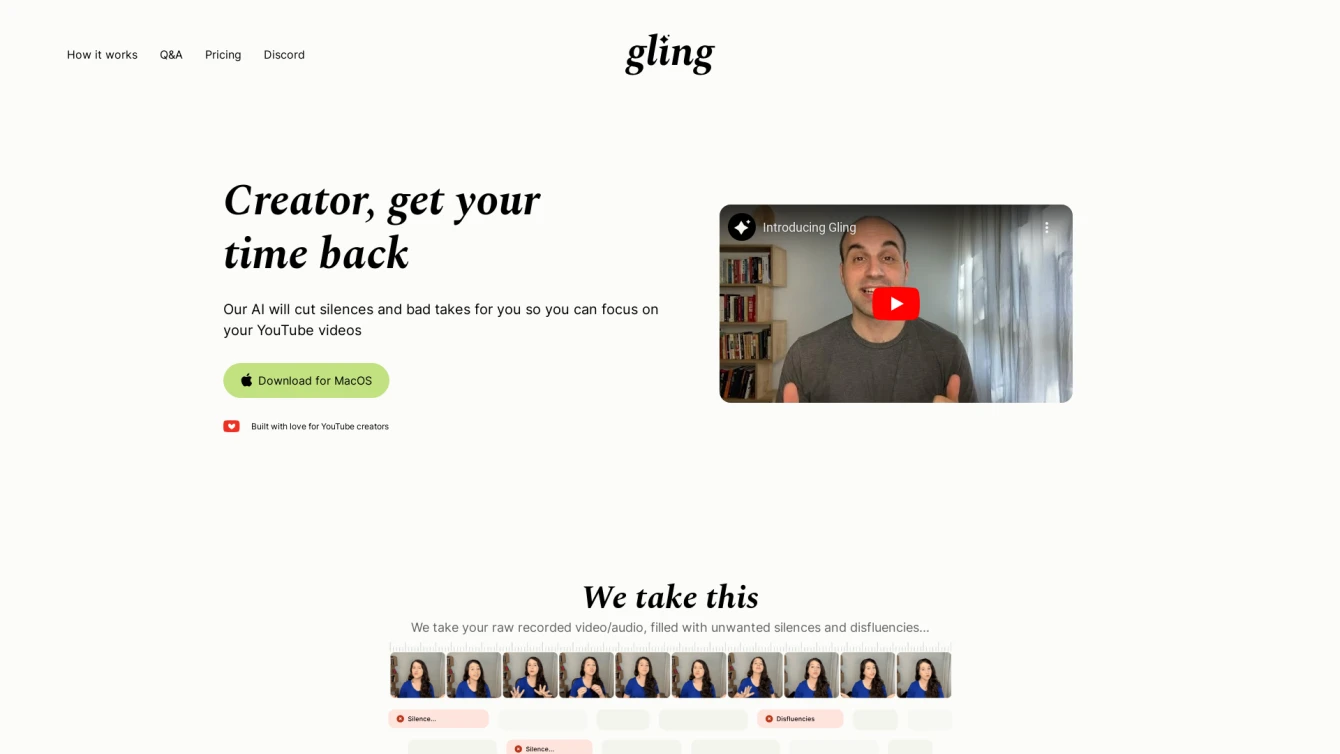 Streamline your editing process, focus on creativity with Gling.
Product information and features
Imagine a tool that could streamline your video editing process, saving you precious time and optimizing your workflow. That's exactly what the AI tool, Gling, provides. This AI tool uses advanced machine learning algorithms to identify and eliminate unnecessary parts of your raw video footage like prolonged silences, unsuccessful takes, and speech disfluencies.
With gling.ai, the editing process is expedited, condensing hours into mere minutes. Once the editing process is complete, users have the flexibility to export their polished video as an XML timeline compatible with numerous professional video editing software or as a standard mp4 file that can be used with any editor.
At an affordable price of $5 per edited video after the first free edit, this AI tool offers exceptional value. While it currently supports videos in English, there are plans to extend support to other languages, broadening its reach and usability.
Gling is not just an AI tool but a reliable partner in your creative process, efficiently handling the tedious task of editing while you focus on your creativity.
In summary, Gling is an AI-powered video editing platform that uses machine learning to expedite the editing process. It eliminates unnecessary parts, offers flexible export options, and supports English videos. Its use cases include creators looking to optimize their workflow, save time, and focus more on the creative process. With its help, you can improve your video output without sacrificing quality.
Tell the world Gling has been featured on NaNAI.tools:
Gling Reviews
What's your experience with Gling?
There are no reviews yet.
Related AI tools to Gling