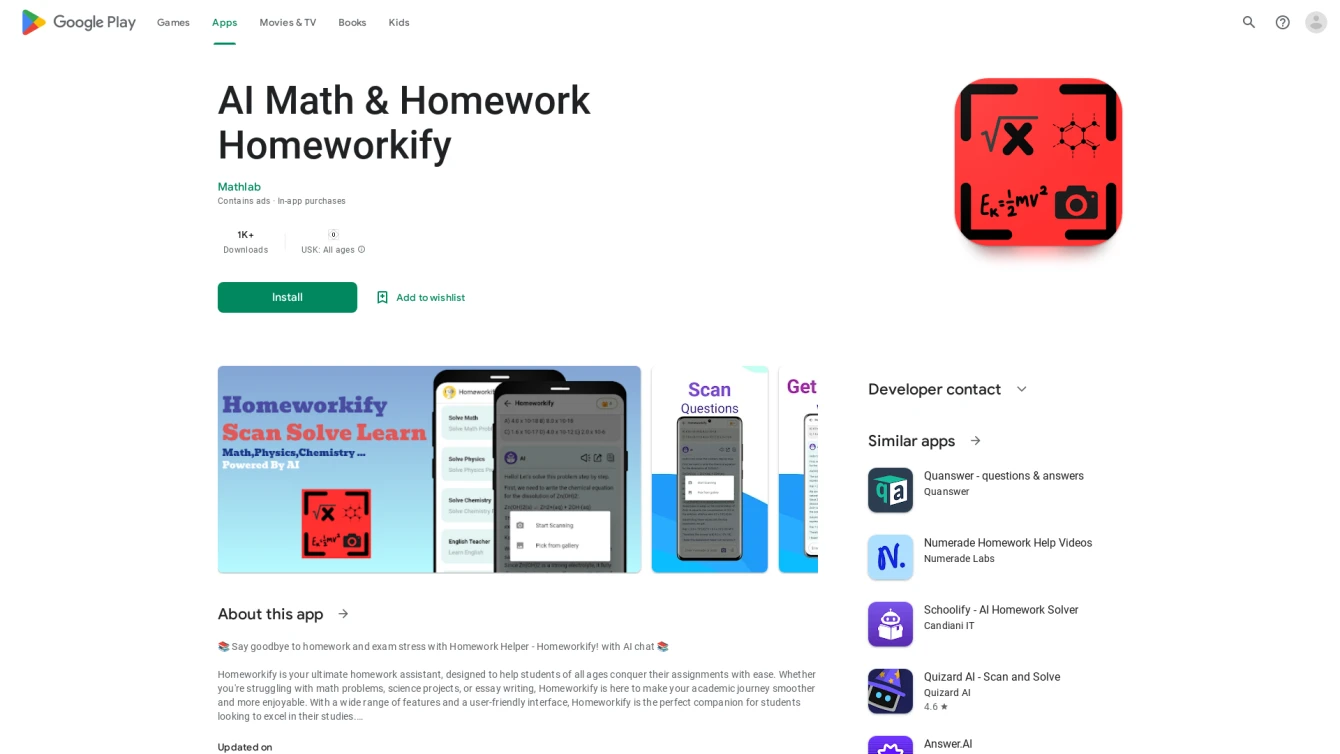 Accelerating academic success with an advanced AI homework assistant.
Product information and features
Introducing Homeworkify, an AI tool that redefines the homework assistance landscape. This app is an all-in-one companion for students across all age groups, making academic assignments a breeze. With the Homework Solver, you can get solutions and explanations for a wide range of subjects including, but not limited to, math, science, and history.
Benefit from interactive learning, detailed feedback, and robust preparation for prestigious language proficiency tests such as IELTS, GRE, PTE, and TOEFL, all thanks to the AI-powered teacher feature. No matter if you're grappling with math, physics, or any subject, this AI tool has you covered with relevant questions and constructive feedback.
Homeworkify also comes with an Essay Assistant to shepherd you through the writing process, from brainstorming to proofreading. Add to this, a Study Planner that lets you set up a custom study schedule, complete with goal-setting, planning, and tracking capabilities.
For more intensive support, you can upgrade to Homeworkify Premium and get live, one-on-one tutoring sessions with expert AI tutors. This brings you personalized guidance and support in real time, right on your Android or iOS device.
Homeworkify takes data privacy very seriously, ensuring your information is well protected. Use Homeworkify responsibly and in tandem with your own study efforts to excel in your academics.
In summary, Homeworkify is a user-friendly and intuitive tool that offers comprehensive support for your academic needs. With its range of features including a Homework Solver, AI Teacher, Essay Assistant, and Study Planner, it can cater to various study requirements. This AI tool, available on both Android and iOS devices, can truly revolutionize the way you approach homework and learning.
Tell the world Homeworkify has been featured on NaNAI.tools:
Homeworkify Reviews
What's your experience with Homeworkify?
There are no reviews yet.
Related AI tools to Homeworkify