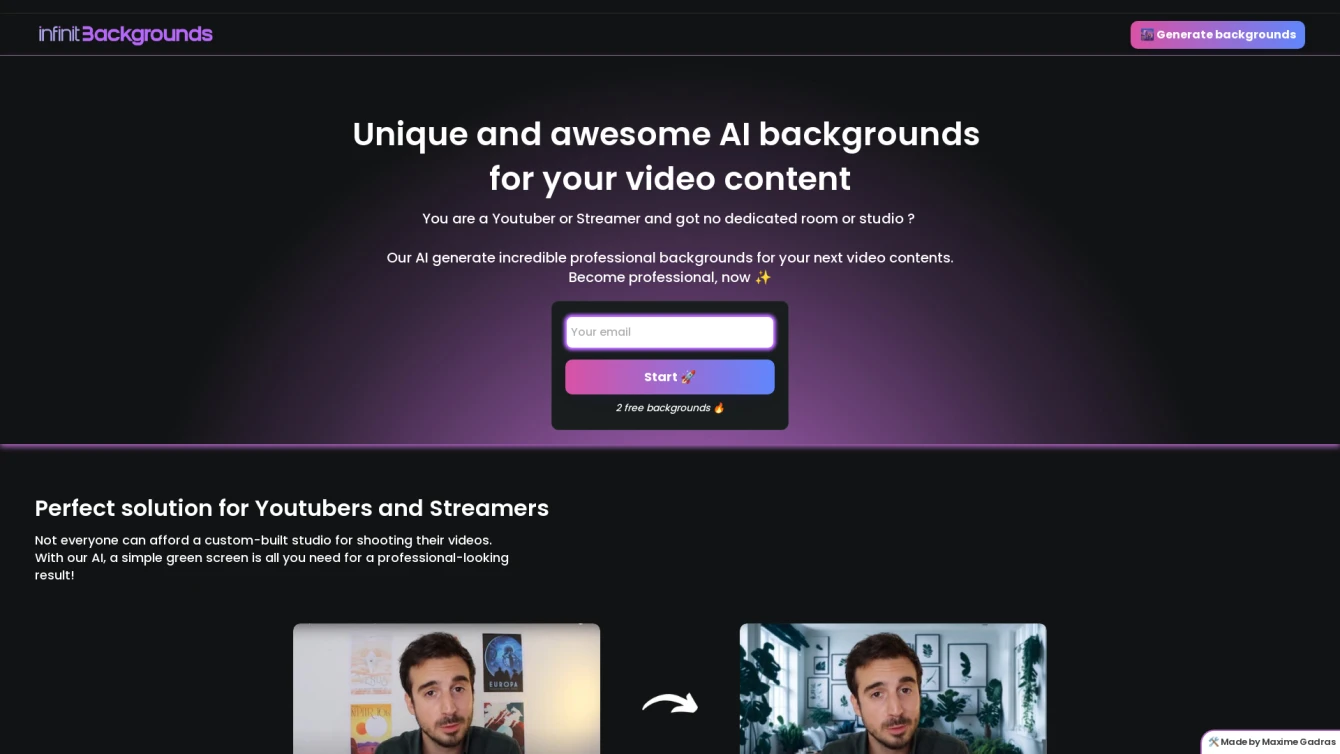 Crafting Unique Professional Video Backgrounds With Ease.
Product information and features
Unlock your creativity with the AI tool, Infinit Backgrounds, that crafts unique and professional-grade video backgrounds. This tool is perfect for YouTubers and streamers seeking to elevate the quality of their video content without needing a professional studio setup.
With Infinitbackgrounds.com, you can create visually compelling and distinct backgrounds that will enhance your video content. There's no need for a dedicated studio or room - all you need is a green screen to achieve a professional, viewer-catching result. Ultimately, this can help you attract more viewers and grow your subscriber base.
Infinit Backgrounds kick-starts your journey with two free backgrounds, allowing you to explore the tool before deciding to subscribe. While the tool doesn't specify subscription costs or exact numbers, this ensures transparency and flexibility.
In conclusion, Infinit Backgrounds offers an easy, affordable, and ingenious approach to creating professional-quality video backgrounds. Whether you're a YouTuber, a streamer, or any kind of video content creator, this AI tool can help you stand out from the crowd with visually appealing and unique backgrounds, ultimately helping you attract more viewers and grow your channel.
Tell the world Infinitbackgrounds has been featured on NaNAI.tools:
Infinitbackgrounds Reviews
What's your experience with Infinitbackgrounds?
There are no reviews yet.
Related AI tools to Infinitbackgrounds