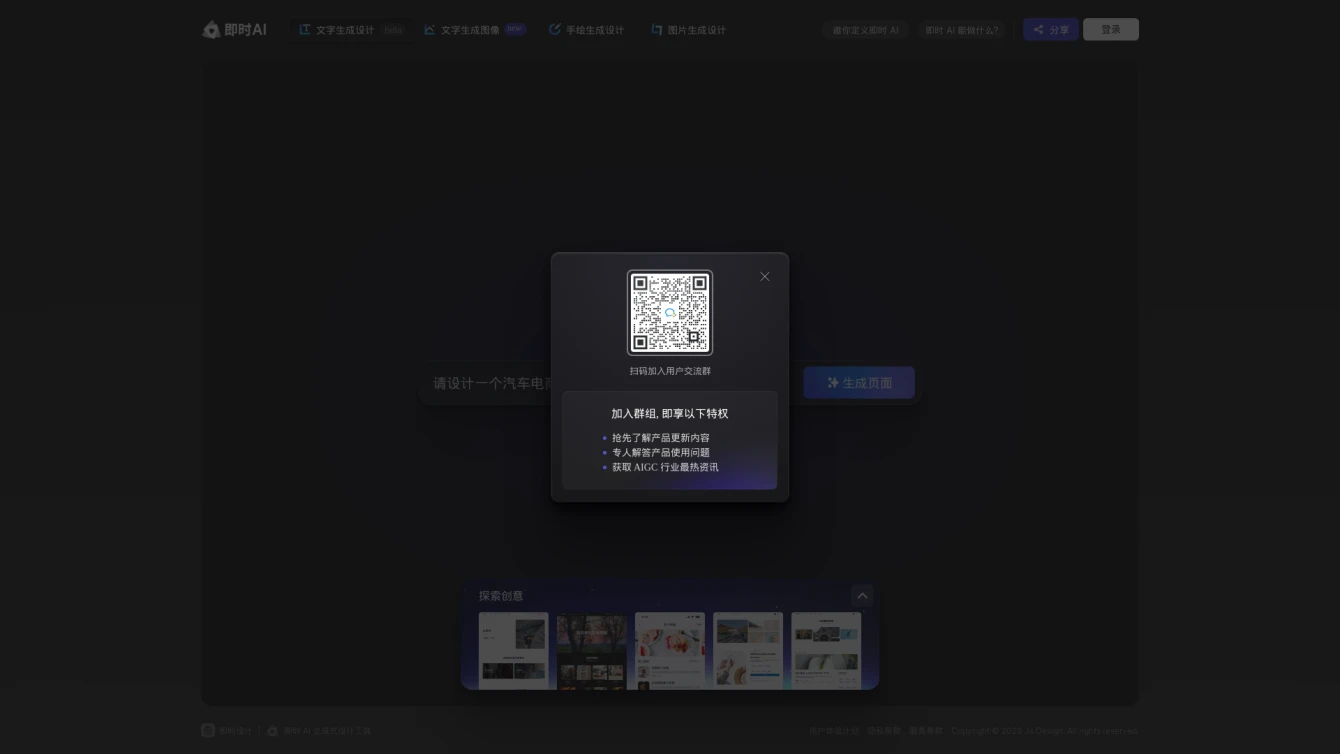 Simplifying collaborative design with real-time tools and resources.
Product information and features
Discover the power of InstantAI, a professional AI tool focused on UI design that fosters real-time collaboration. This unique platform enables you to swiftly import Sketch, Figma, and XD formats, unlocking a world of high-quality design resources at your fingertips.
InstantAI, found at instantai.com, serves as a comprehensive platform for team-based work, empowering you to create interactive prototypes and gather design annotations with ease. The core feature of this platform is its real-time collaboration capability, which simplifies the process of working on shared projects and enhances the design workflow.
With its compatibility for multiple popular file formats, InstantAI ensures seamless project transfers between various software, saving you valuable time and effort in your design process. Moreover, it provides an on-demand library loaded with pre-made design elements and resources, enabling you to concentrate more on the creative facets of your projects.
In a nutshell, InstantAI offers an optimized and smooth workflow, making it an ideal choice for teams in search of a professional-level UI/UX design tool that values collaboration and efficiency.
To summarize, InstantAI stands out as an AI tool that provides a professional-grade UI design platform, supports real-time collaboration, and offers a library of pre-made design elements. Whether you're designing interactive prototypes, working on shared projects, or seeking a streamlined workflow, InstantAI can deliver the efficiency and collaboration you need to excel.
Tell the world InstantAI has been featured on NaNAI.tools:
InstantAI Reviews
What's your experience with InstantAI?
There are no reviews yet.
Related AI tools to InstantAI