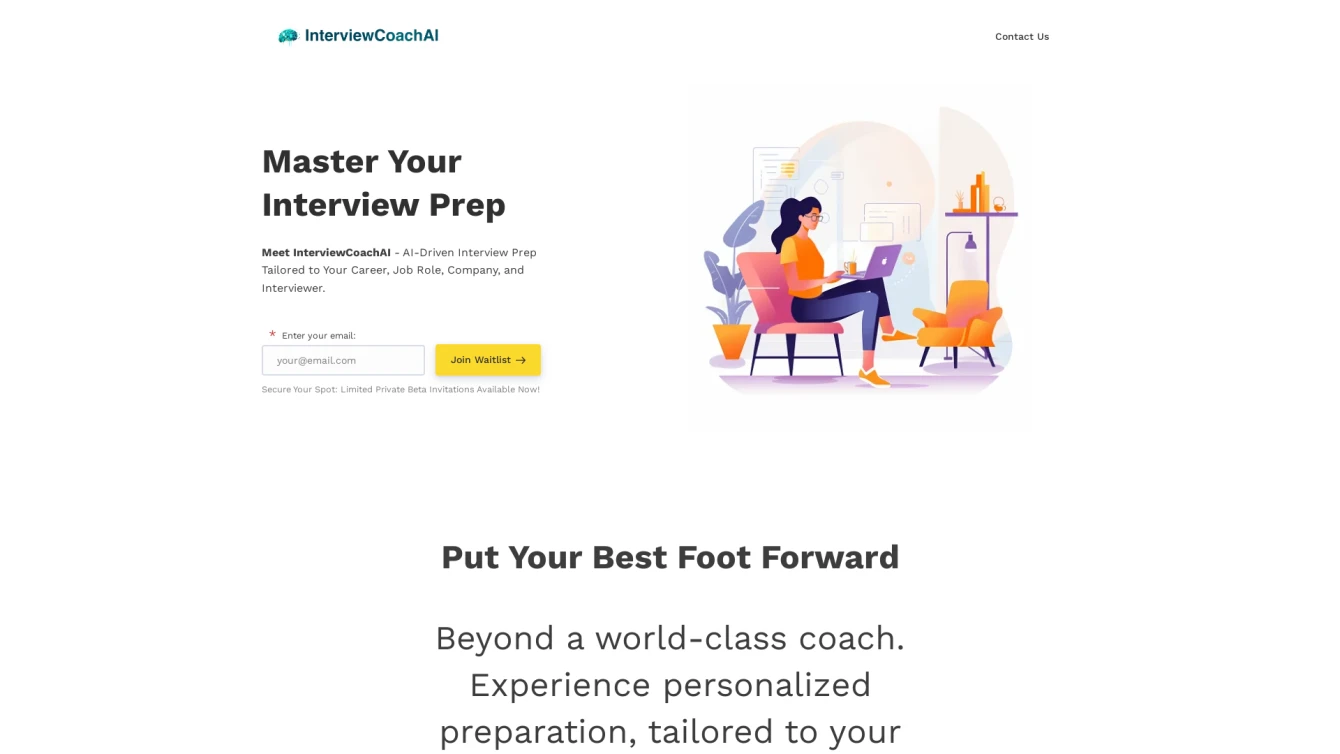 Reinventing Interview Preparation with Personalized AI Coaching.
Product information and features
Interviewcoachai is a unique AI tool that reshapes the way users prepare for interviews. This tool takes into account the user's career path, job position, potential employer, and interviewer to provide personalized guidance. The smart use of AI technology allows Interviewcoachai to deliver in-depth and relevant interview training.
Interviewcoachai steps beyond the standard coaching practices, offering a custom-tailored coaching experience that helps users excel in their interview preparation. The tool provides insights and advice about various parts of the interview process, from common questions to industry-specific queries. This feature enables users to be thoroughly ready for their forthcoming interviews.
Interviewcoachai.com features a waitlist registration option, suggesting that the tool is currently in a controlled private beta phase. This hints that the tool is actively evolving and collecting user feedback to enhance its features and user experience.
By focusing on personalized preparation and aiming to surpass traditional coaching methods, Interviewcoachai is designed to help individuals enhance their interview skills and boost their chances of succeeding in the highly competitive employment market.
In summary, Interviewcoachai is a cutting-edge AI tool that provides personalized interview coaching. It offers insights on various aspects of the interview process, from commonly asked questions to industry-specific inquiries. By using this tool, users can enhance their interview skills, making them more competitive in the job market.
Tell the world Interviewcoachai has been featured on NaNAI.tools:
Interviewcoachai Reviews
What's your experience with Interviewcoachai?
There are no reviews yet.
Related AI tools to Interviewcoachai