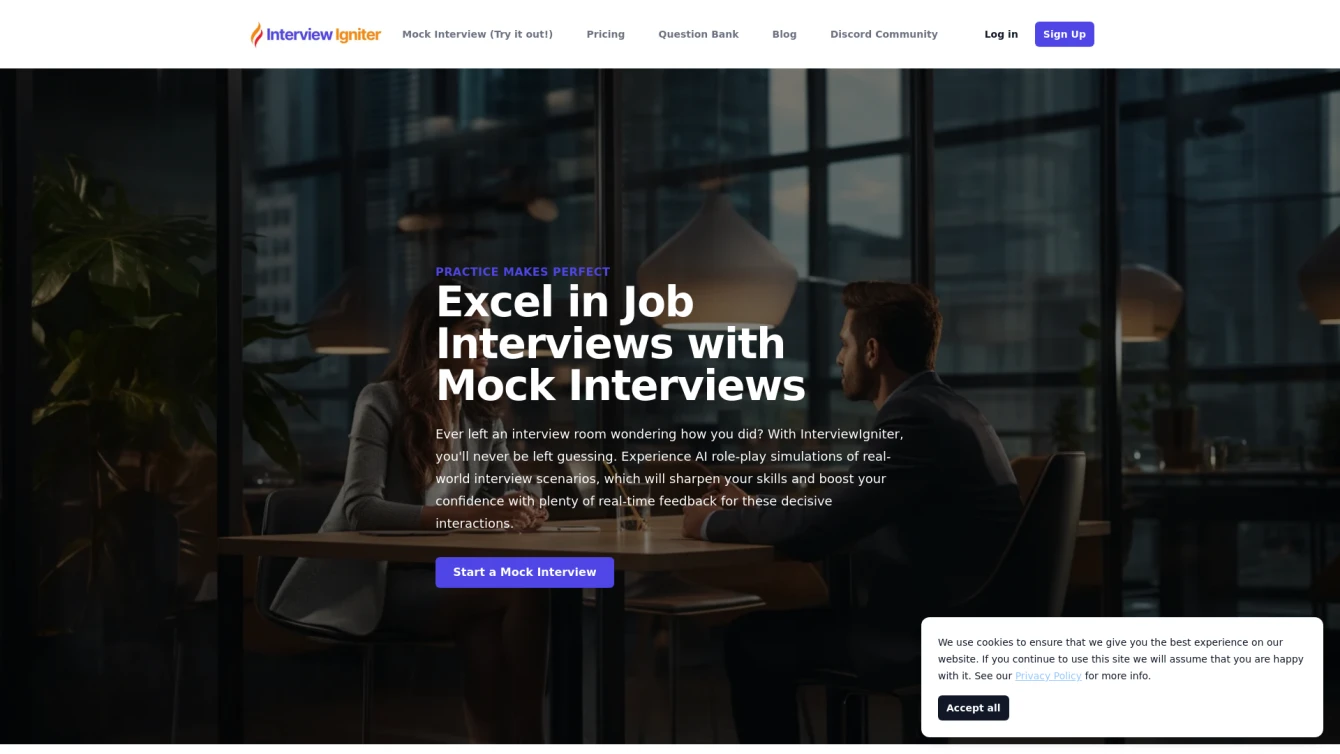 Your AI-powered companion for mastering behavioral interviews.
Product information and features
Introducing InterviewIgniter - an AI tool that's your go-to resource for behavioral interview preparation. This tool equips you with a vast question bank, simulated interviews, insightful articles, beneficial videos, and other valuable resources, all with the aim of helping you secure your desired job.
The AI Coach in the platform stands by you 24/7, always ready to help you polish your answers and bolster your confidence for the real deal. It provides feedback on your responses, based on widely recognized frameworks such as the STAR method and Amazon leadership principles. You can practice as many times as you need, whenever it fits your schedule.
Additionally, the tool has an offering named the Behavioral Interview Blueprint. This guide enables you to understand and master the nuances of behavioral interviews. It includes chapters filled with insights and practical advice, along with real-world examples, or 'cheat codes', to give you a leg up in any interview situation.
At its core, InterviewIgniter is dedicated to helping you demonstrate your skills, experiences, and qualities effectively in a behavioral interview, and consequently, land your dream job. The tool is currently available for free during its testing phase and collects user feedback for future enhancements. With its comprehensive offerings and advanced AI features, InterviewIgniter stands as a reliable aid for anyone keen on acing their upcoming behavioral interview.
In summary, InterviewIgniter is a comprehensive AI tool that provides a wealth of resources for behavioral interview preparation. It offers personalized feedback, a 24/7 AI Coach, a Behavioral Interview Blueprint guide, and more. By leveraging these features, users can master the art of behavioral interviews and increase their chances of landing their dream job.
Tell the world Interviewigniter has been featured on NaNAI.tools:
Interviewigniter Reviews
What's your experience with Interviewigniter?
There are no reviews yet.
Related AI tools to Interviewigniter