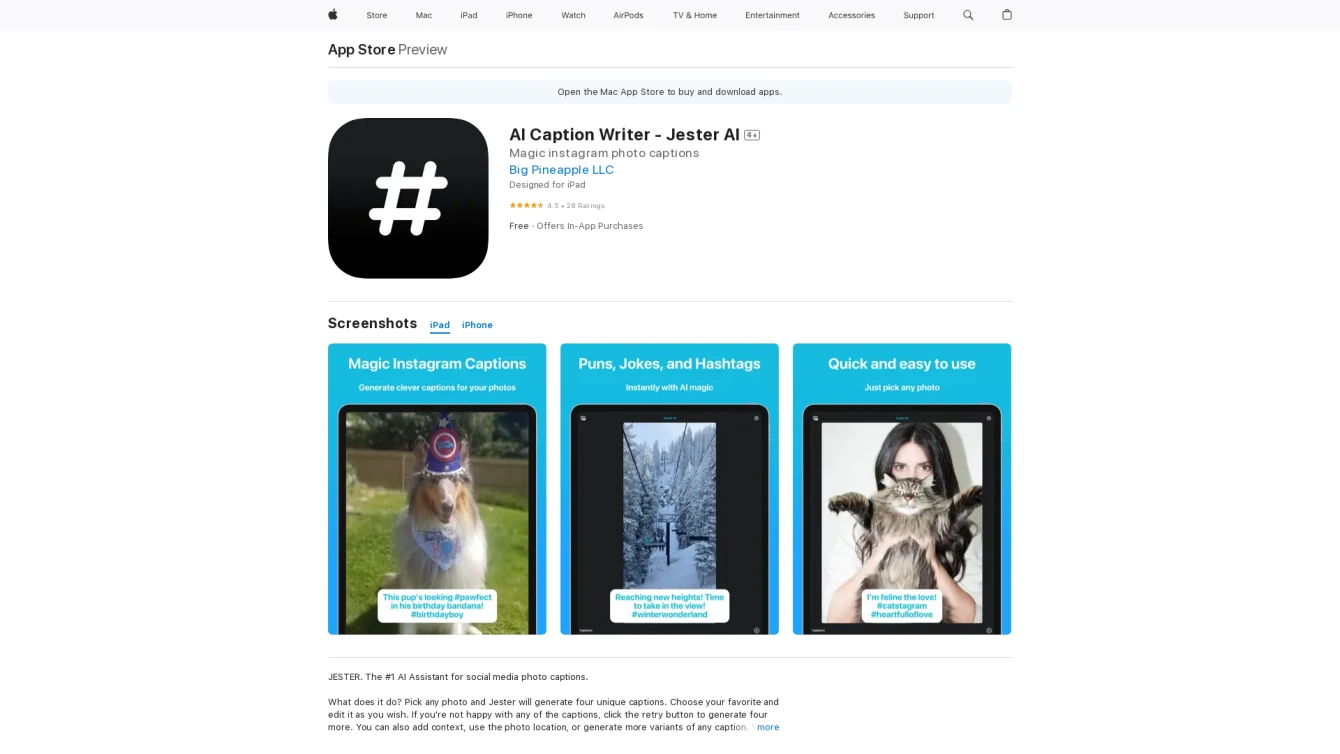 Crafting Captivating Captions with AI.
Product information and features
Jester AI - Caption Writer leverages cutting-edge AI technology to assist users in crafting catchy captions for their photos across various social media channels. The AI tool generates four distinct captions, offering you a variety of options to choose from, thereby allowing for a personalized touch in your social media posts.
With its user-friendly interface, users can seamlessly navigate through the app, select an image from their collection, and instantaneously produce captions. It's noteworthy that Jester AI does not store any user images, thus ensuring the user's privacy is in safe hands.
Whether you're using it for personal enjoyment or professional advancement, Jester AI can help you craft compelling captions in no time, fostering growth in your audience base. JesterAI.com is your go-to solution for effortlessly creating engaging captions for your social media posts.
In summary, Jester AI - Caption Writer is an AI tool that generates unique and personalized captions for your photos on social media. It caters to both personal and professional needs, offering a user-friendly interface and ensuring user privacy. By providing multiple captions to choose from, it allows you to add a personal touch to your posts and engage better with your audience.
Tell the world Jester AI - Caption Writer has been featured on NaNAI.tools:
Jester AI - Caption Writer Reviews
What's your experience with Jester AI - Caption Writer?
There are no reviews yet.
Related AI tools to Jester AI - Caption Writer