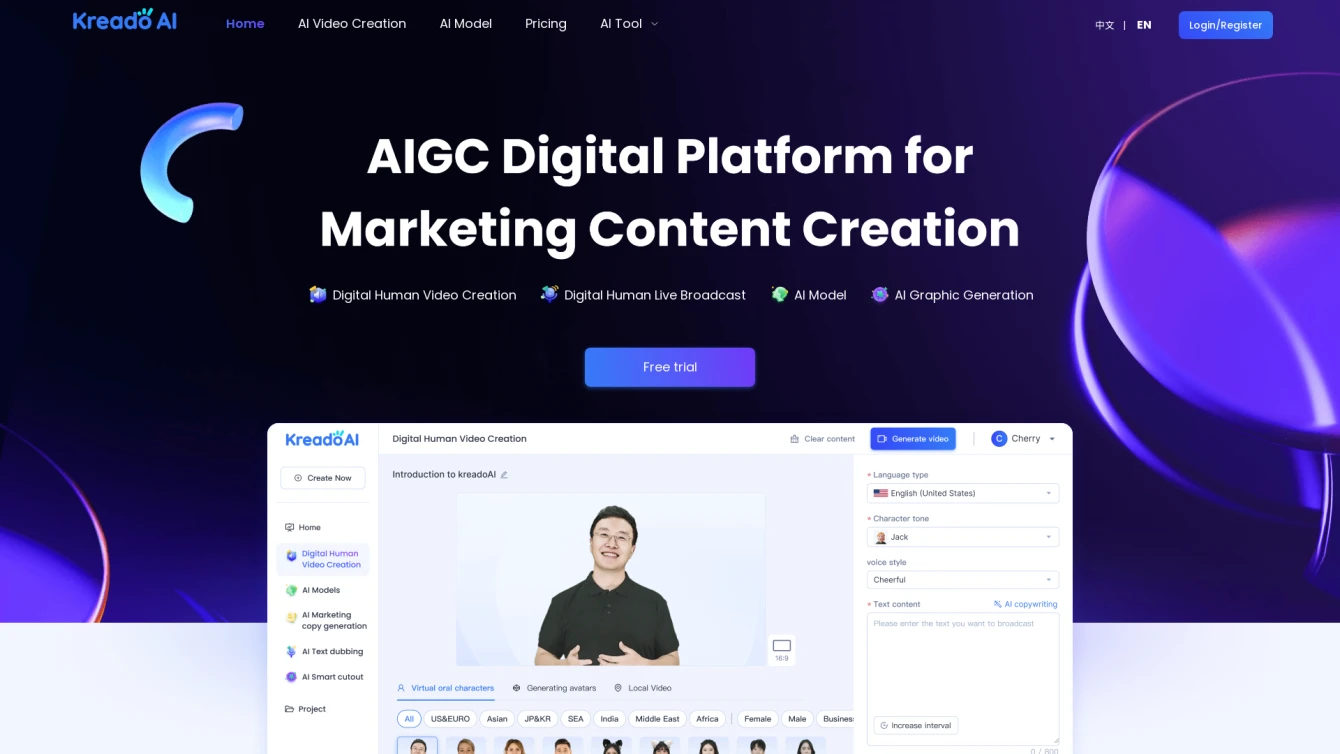 Creating videos and avatars, made easier with AI.
Product information and features
Experience the power of AI with Kreado AI, a platform specialized in video and model creation. This AI tool has revolutionized the way content creators operate by eliminating the necessity for studio shoots or real-life models. It provides an efficient solution to generate custom avatars and oral videos in numerous languages, all by simply entering text or keywords.
KreadoAI.com caters to a wide array of e-commerce industries, making it a versatile solution for businesses dealing in wigs, apparel, beauty products, eyewear, and more. The simplicity and functionality of the platform make it an attractive choice for those seeking to create multilingual oral videos and personalized avatars free of charge.
But that's not all Kreado AI offers. The platform also generates AI-crafted marketing copy that perfectly complements your product. It ensures the production of high-quality images and videos that seamlessly integrate with your offerings, thereby enhancing your marketing prowess.
Summing up, Kreado AI is a comprehensive tool that assists content creators and businesses with the creation of top-notch oral videos, personalized avatars, and AI-constructed marketing copy. Its user-friendliness and multilingual capabilities make it an invaluable asset for diverse industries seeking to boost their marketing and advertising initiatives.
Tell the world Kreado AI has been featured on NaNAI.tools:
Kreado AI Reviews
What's your experience with Kreado AI?
There are no reviews yet.
Related AI tools to Kreado AI