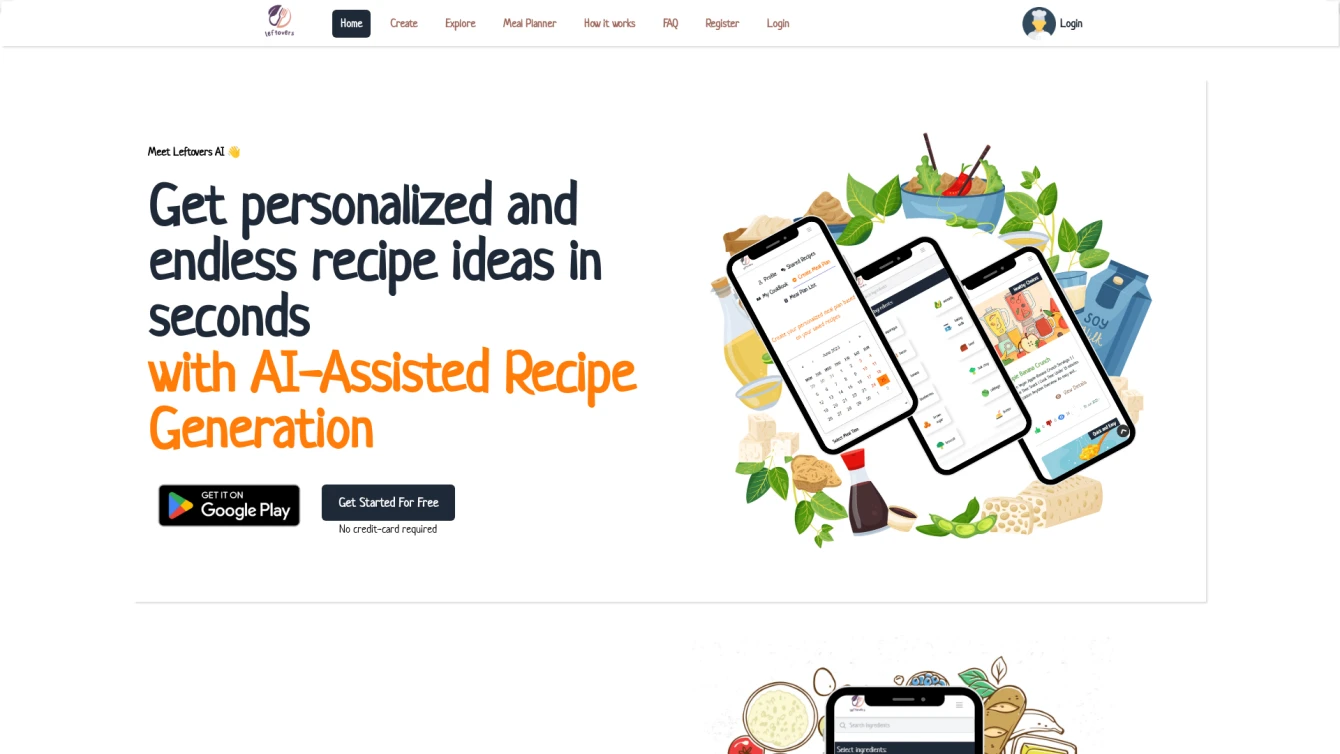 Tailoring your culinary journey with personalized, efficient recipe generation and meal planning.
Product information and features
Revolutionizing the culinary journey, Leftovers AI is a game-changer in the meal planning and cooking realm. This AI tool tailors your cooking experience, offering you a plethora of recipes that align with your preferences and dietary needs. With just a few clicks, Leftovers AI can generate personalized and unique recipes, saving you precious time and effort in the kitchen.
Not just that, you can set your nutritional goals and keep track of your progress with the tool's meal planning feature. Nutritional information for each meal is automatically calculated, allowing you to maintain a healthy diet with ease. Leftovers AI provides options for special diets such as gluten-free, vegan, or vegetarian. Hence, catering to diverse dietary needs is a breeze.
From customizable portion sizes to an extensive range of ingredients, leftovers.ai has it all. You can experiment with unique flavor combinations, explore new recipes, and enhance your culinary skills. The tool also facilitates saving your favorite recipes in a personal cookbook for easy access in the future.
With its online accessibility, you can generate recipes from anywhere and at any time. In a nutshell, Leftovers AI is your one-stop solution for personalized and efficient recipe generation and meal planning, taking your cooking journey to the next level.
Tell the world Leftovers AI has been featured on NaNAI.tools:
Leftovers AI Reviews
What's your experience with Leftovers AI?
There are no reviews yet.
Related AI tools to Leftovers AI