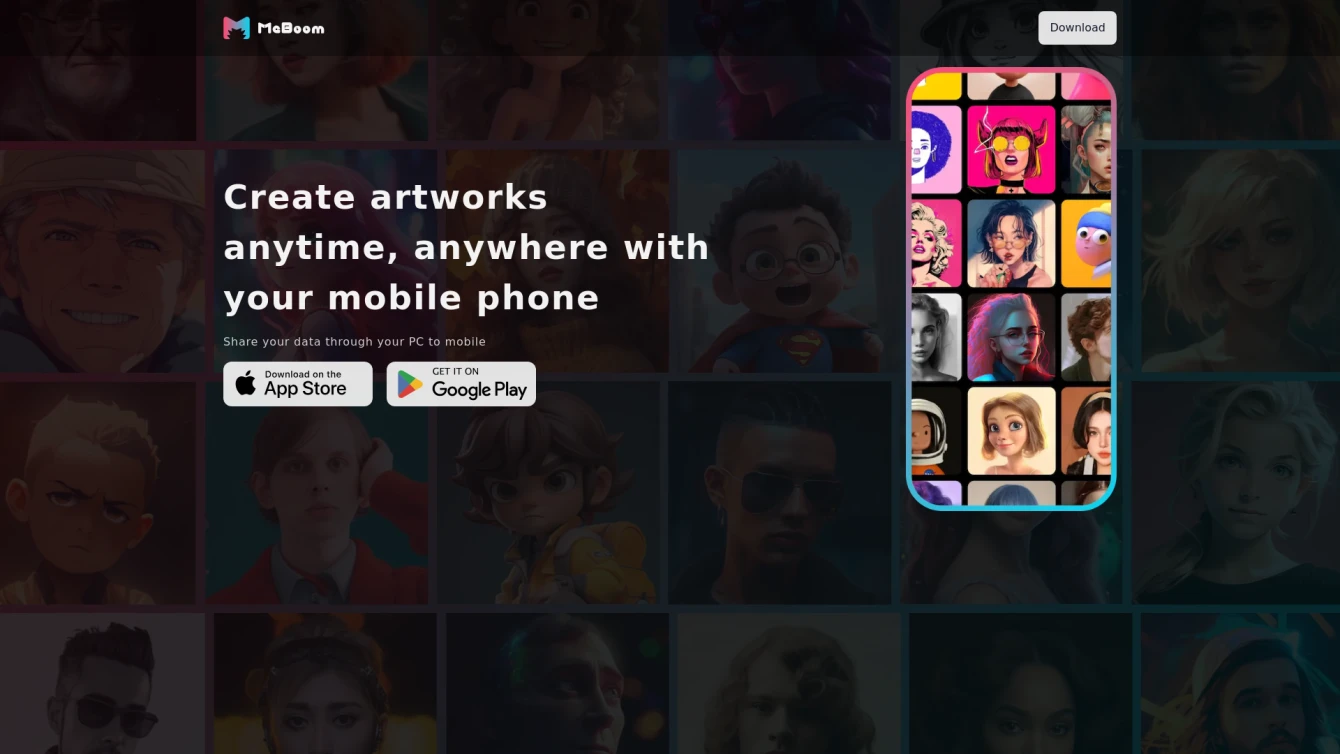 Unleashing Creativity with AI-Powered Avatar Generation.
Product information and features
Unleash your creativity by designing your personalized AI avatars with MeBoom, an advanced AI tool. It's a platform that fuses your imagination with state-of-the-art technology, enabling you to craft stunning artworks directly from your mobile device.
MeBoom.com ensures you can effortlessly interchange data between your PC and mobile gadgets, providing you the flexibility and convenience you need. With a strong focus on user privacy and adherence to legal norms, this AI tool promises transparency and accountability in dealing with user information.
For those seeking assistance or desiring to connect with the MeBoom community, there are multiple contact avenues available. You can reach out via email, Discord, or Telegram. Moreover, MeBoom maintains a vibrant social media presence across platforms like Instagram, Facebook, YouTube, and TikTok, serving as a hub for updates, tutorials, and interactive content.
To harness the full power of this AI tool, you can download its mobile app from the App Store or Google Play Store, granting you a seamless, mobile-first experience.
In summary, MeBoom is a user-centric platform, designed to empower you to breathe life into your AI avatars. By synergizing technology and creativity, it opens up unlimited possibilities for AI-generated avatars, within a secure and privacy-oriented framework.
Tell the world MeBoom has been featured on NaNAI.tools:
MeBoom Reviews
What's your experience with MeBoom?
There are no reviews yet.
Related AI tools to MeBoom