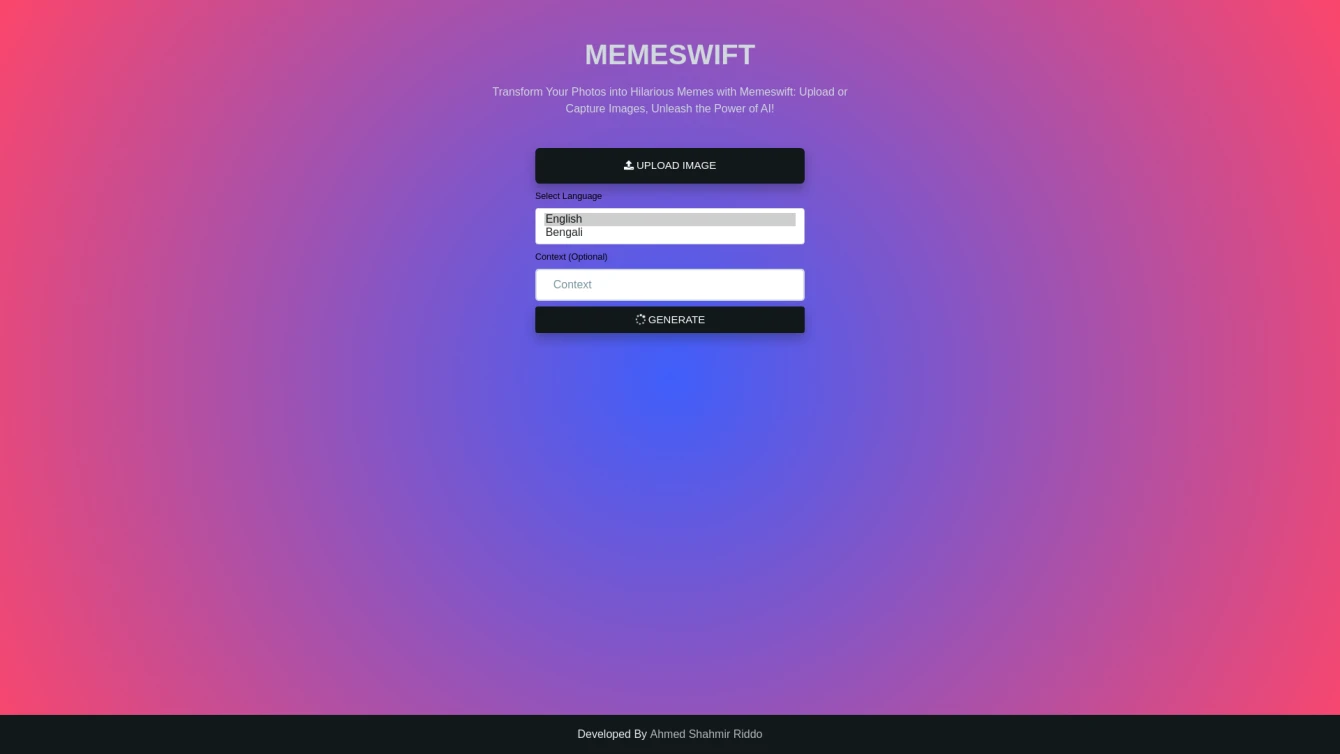 Unleashing your meme potential with the power of AI.
Product information and features
Unleash your creative side and step into the world of humor with the power of AI by using MemeSwift, an AI tool that facilitates the creation of trendy, custom memes. Designed with a user-friendly interface, this tool is intended to offer an accessible and fun meme-making experience, especially for the Gen Z crowd.
Leveraging advanced AI capabilities, MemeSwift empowers users to fully express their creativity while staying in tune with the latest viral trends. No matter if you're looking to reference popular culture or catch the wave of the newest internet sensations, MemeSwift has got you covered with a diverse library of templates and styles.
Memetic humor is just a few clicks away. With MemeSwift, you can upload or capture images directly within the tool, transforming them into amusing memes. The AI tool ensures the generated memes meet high-quality standards and align with the expectations of the meme community. MemeSwift.com is your one-stop destination for meme creation.
By utilizing MemeSwift, you get the chance to flaunt your sense of humor and become a leader in the digital meme universe. If you're all set to awaken your inner memelord and join the ranks of meme enthusiasts, MemeSwift is your ultimate tool to unlock your potential.
In summary, MemeSwift is an AI tool that helps you effortlessly create trendy and funny memes using your own photos. It features a wide range of templates and styles, allows you to upload or capture images directly, and generates high-quality memes using advanced AI technology. Whether you're a meme enthusiast or a casual internet surfer, MemeSwift can help you express your creativity and stay on top of the latest trends.
Tell the world MemeSwift has been featured on NaNAI.tools:
MemeSwift Reviews
What's your experience with MemeSwift?
There are no reviews yet.
Related AI tools to MemeSwift