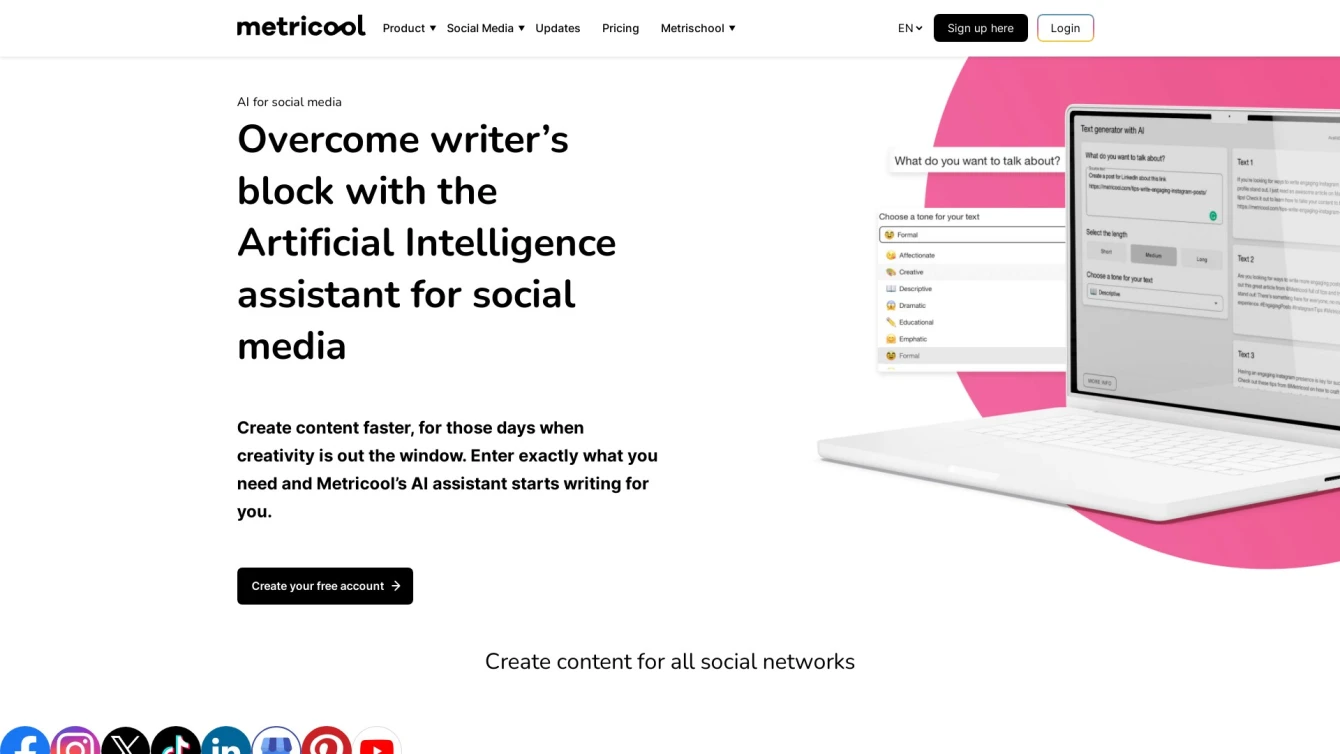 Get over your writer's block and use the AI-powered social media assistance by Metricool.
Product information and features
If you find yourself struggling with writer's block, the Artificial Intelligence assistant for social media can help. Designed to speed up content creation, this assistant can assist you on those days when creativity seems to be lacking. Simply input your requirements, and the AI assistant for social media content from Metricool will start writing for you. With this tool, you can easily create content for all social networks, saving you time and effort.

Imagine having someone to support you with professional social media tasks. The AI assistant is here to provide quick assistance when you need it the most. Tailored for social networks, the copy wizard helps you generate text that is specifically adapted to what has proven successful on other platforms. By targeting your ideal customers and aligning with your brand's tone, you can create persuasive content that attracts more interactions. With the help of our AI assistant, you can effortlessly adapt and create your copy as if you were a social media professional.
AI 😍 Social Media.
AI 😍 Metricool.
Tell the world Metricool AI has been featured on NaNAI.tools:
Metricool AI Reviews
What's your experience with Metricool AI?
Related AI tools to Metricool AI