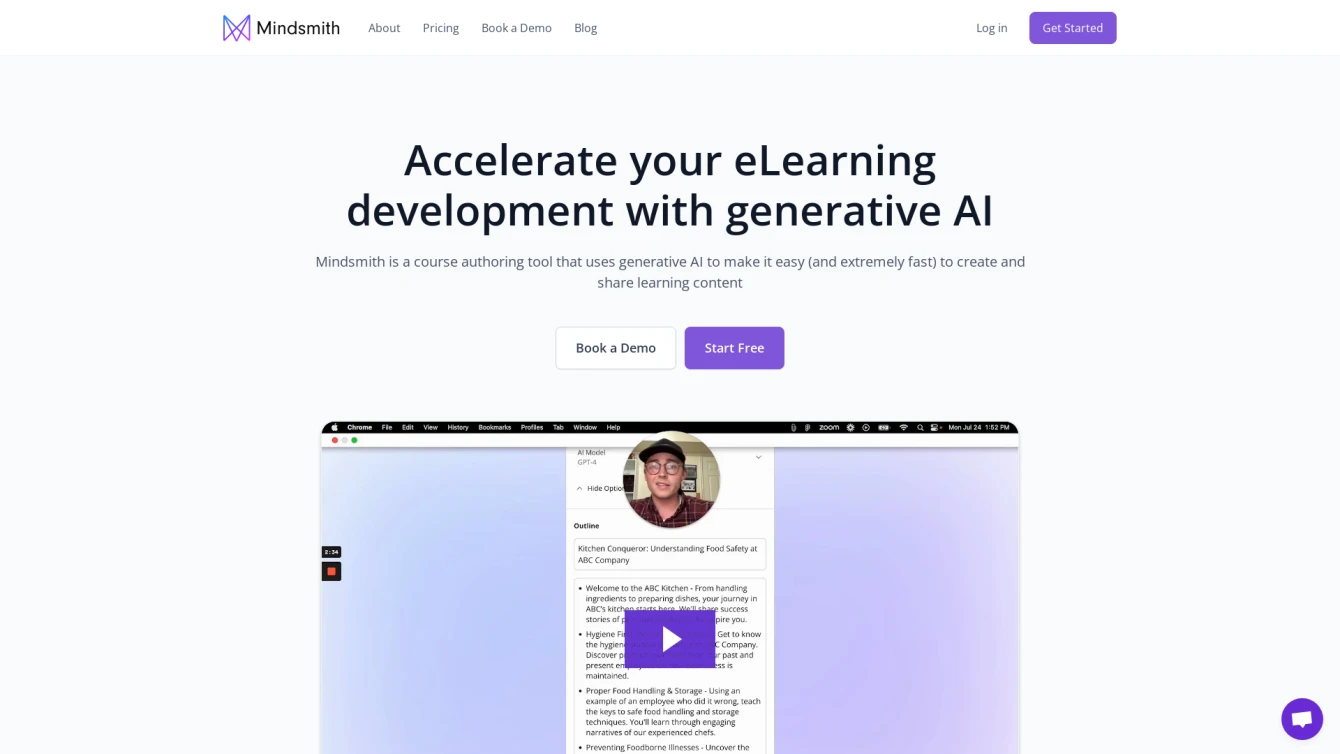 Revolutionizing Microlearning with Intuitive AI.
Product information and features
Enter the realm of effortless course creation and sharing with the MindSmith, an AI tool which revolutionizes the microlearning process. Catering to over 500 organizations, this platform offers an array of features designed to make educational procedures more streamlined and efficient.
The power of MindSmith lies in its intuitive authoring tool paired with an AI assistant. This combination not only eradicates the common issue of writer's block but also simplifies the creation of engaging micro-lessons. The ability to generate comprehensive lessons, integrate relevant questions, and deliver more digestible content adds value to the user experience.
MindSmith is no ordinary platform. Its ease of use extends to sharing capabilities, as the course material can be disseminated via link, SMS, or email, and seamlessly integrated into your existing learning system. Moreover, its flexibility enables the platform to adapt to various use cases, from onboarding to course reviews, safety training, compliance training, and even homework assignments.
With a mobile-friendly interface, MindSmith encourages learners to self-assess their understanding of the course material. The goal is to instill deep human learning as a defining characteristic of any organization using mindsmith.ai.
In summary, MindSmith is a comprehensive microlearning platform powered by AI. It simplifies the creation and sharing of course materials and training, supports a variety of use cases, and promotes deep human learning. Whether it's for onboarding, safety training, or homework assignments, MindSmith provides an efficient solution to meet your educational needs.
Tell the world MindSmith has been featured on NaNAI.tools:
MindSmith Reviews
What's your experience with MindSmith?
There are no reviews yet.
Related AI tools to MindSmith