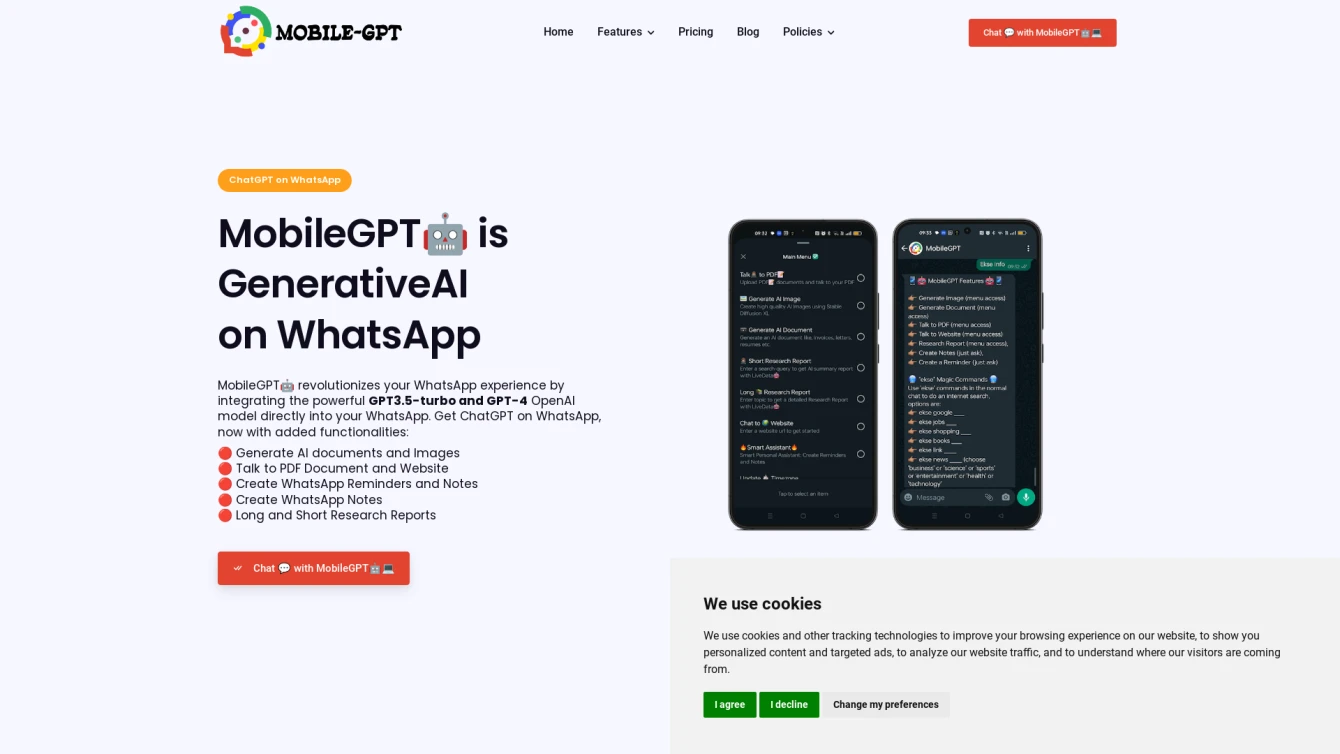 Your personal AI assistant for seamless communication and content creation on-the-go.
Product information and features
Experience the convenience of having a personal assistant anytime, anywhere with MobileGPT, an AI tool that enables smooth communication, and the creation of images and documents via WhatsApp. This tool utilizes the power of OpenAI ChatGPT, enabling you to engage with an intelligent virtual assistant through natural language processing.
MobileGPT allows you to create a diverse array of documents, from blog posts and business plans to speeches and songs, all with perfect English, impeccable grammar, and structured composition. With the ability to deliver the AI-generated document in an editable DOCX format, you can easily modify and detail your documents as needed.
MobileGPT, which is accessible via mobilegpt.com, not only provides immediate access to information but also enhances productivity by allowing you to create images and documents while on the move. The tool is available around the clock, ensuring that you can interact with your AI assistant whenever you need to.
Many users, including students and small business owners, have given positive feedback about MobileGPT, appreciating the convenience and advanced capabilities it offers. Priced at $20/month, the subscription includes unlimited interaction with the AI assistant and unlimited document creation, offering a secure and readily available service.
In summary, MobileGPT is a revolutionary AI tool that provides users with the benefits of AI technology in their everyday life. It can be used to create a wide range of documents, interact with a virtual assistant, and access information instantly. With its advanced features and positive reviews, it's clear that MobileGPT can significantly enhance productivity and convenience for its users.
Tell the world MobileGPT has been featured on NaNAI.tools:
MobileGPT Reviews
What's your experience with MobileGPT?
There are no reviews yet.
Related AI tools to MobileGPT