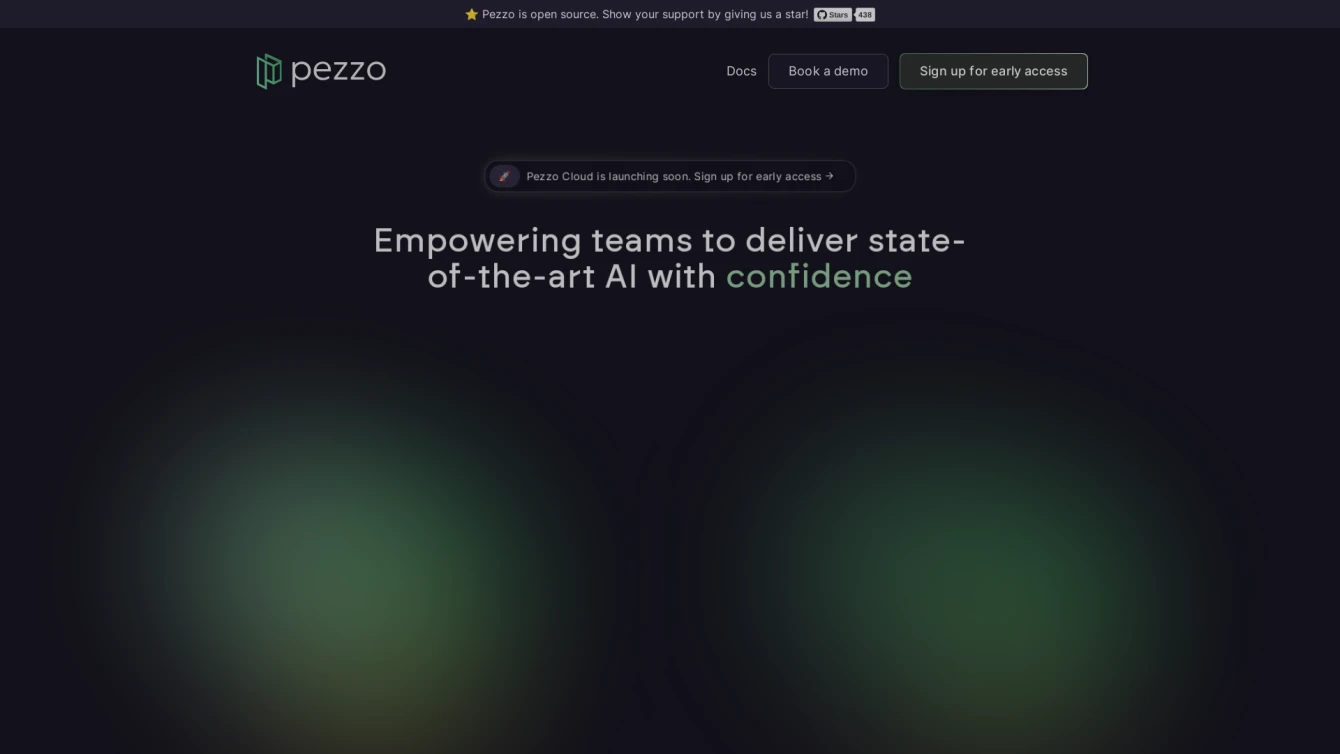 Streamlining AI Development with Collaboration and Efficiency.
Product information and features
Introducing Pezzo AI, an open-source AI tool that streamlines the complex process of AI development. This toolkit is designed to enhance productivity and visibility, enabling users to fully leverage the potential of AI. It accomplishes this by offering a range of features, including prompt design, version management, publishing, and collaboration.
With Pezzo AI, you can effortlessly manage AI prompts and versions, ensuring prompt delivery of AI solutions. The toolkit is also equipped with A/B testing, targeting, and experimental capabilities which can significantly improve conversion rates. Pezzo AI promotes collaboration, allowing any team member to contribute to the AI's impact. This toolkit can even help optimize your AI operations expenditures, with potential savings of up to 50%.
Additional features such as real-time trading, advanced charts, and savings accounts aim to enhance your AI development experience. For troubleshooting, Pezzo AI provides a full execution history, time-travel, and debugging features using real data. This ensures you can deploy each AI change with confidence, thanks to the comprehensive test suites provided.
As an open-source toolkit, Pezzo AI invites users to show their support by giving it a star on GitHub. The launch of Pezzo AI's cloud service is also on the horizon, with early access sign-ups currently open. To summarize, Pezzo AI is a robust AI tool that simplifies AI development, encourages collaboration, optimizes spending, and offers troubleshooting solutions.
Tell the world Pezzo AI has been featured on NaNAI.tools:
Pezzo AI Reviews
What's your experience with Pezzo AI?
There are no reviews yet.
Related AI tools to Pezzo AI