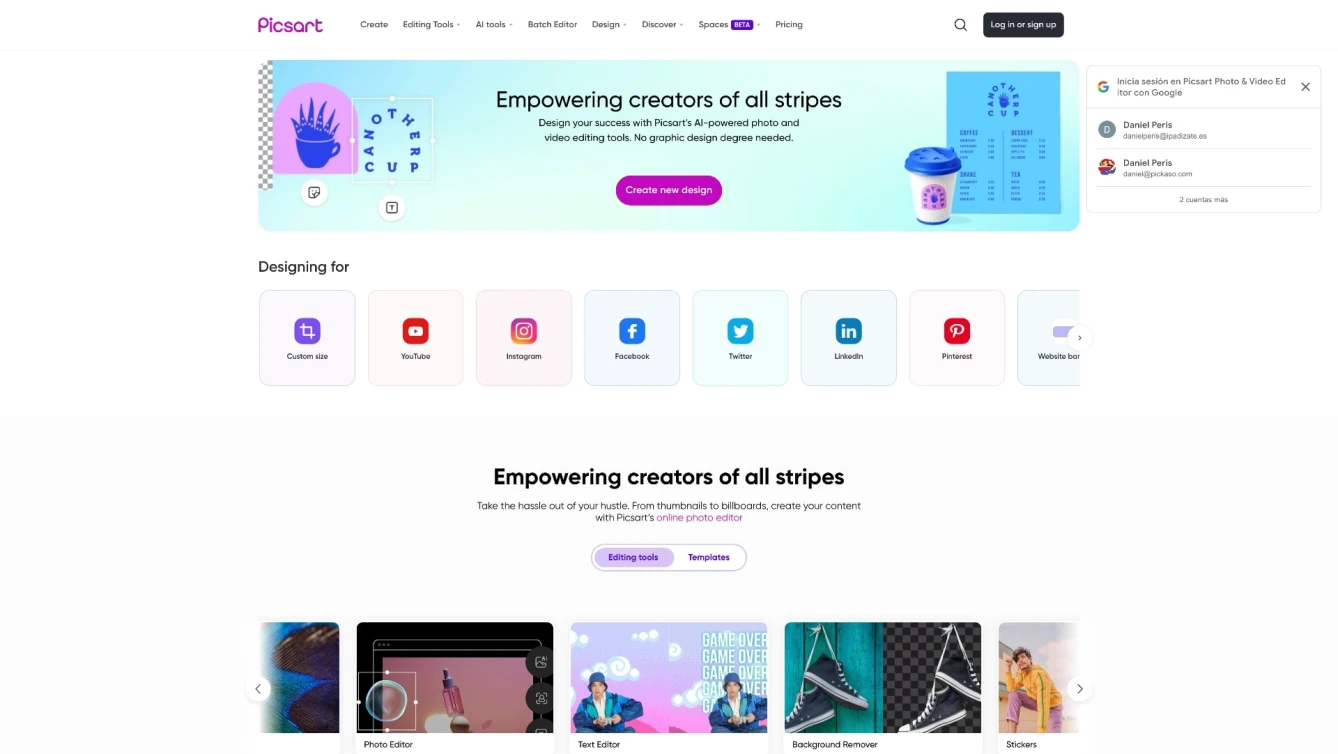 Unleashing creativity with comprehensive editing and design tools.
Product information and features
Unlock your creativity with Picsart, an all-encompassing platform that provides a plethora of photo and video editing options, along with design tools. This platform caters to everyone, whether you're just starting out or have years of experience behind you.
With Picsart, you can access a broad variety of editing tools. Adjust exposure and contrast, apply cinematic color grading, or add dramatic filters to your photos. With the AI tool, you can even generate unique photo effects. Further enhance your visuals with stickers, text overlays, and diverse backgrounds available on the platform.
That's not all. Picsart also offers a range of templates suitable for various needs, be it social media posts, business cards, logos, posters, flyers, or YouTube channel art. The platform also features a content library packed with free images, videos, and creative inspirations that you can use.
One of the best parts about Picsart is its user-friendly interface. Coupled with AI-powered editing tools, it allows you to create professional-grade designs and content effortlessly, even without any prior graphic design experience.
In a nutshell, Picsart is a comprehensive platform that combines an array of editing and design tools to cater to all your creative needs. Whether you're looking to edit photos or videos, create designs for various purposes, or draw inspiration from others' work, Picsart is here to help. So, gear up to create, inspire, and get inspired.
Tell the world Picsart has been featured on NaNAI.tools:
Picsart Reviews
What's your experience with Picsart?
There are no reviews yet.
Related AI tools to Picsart