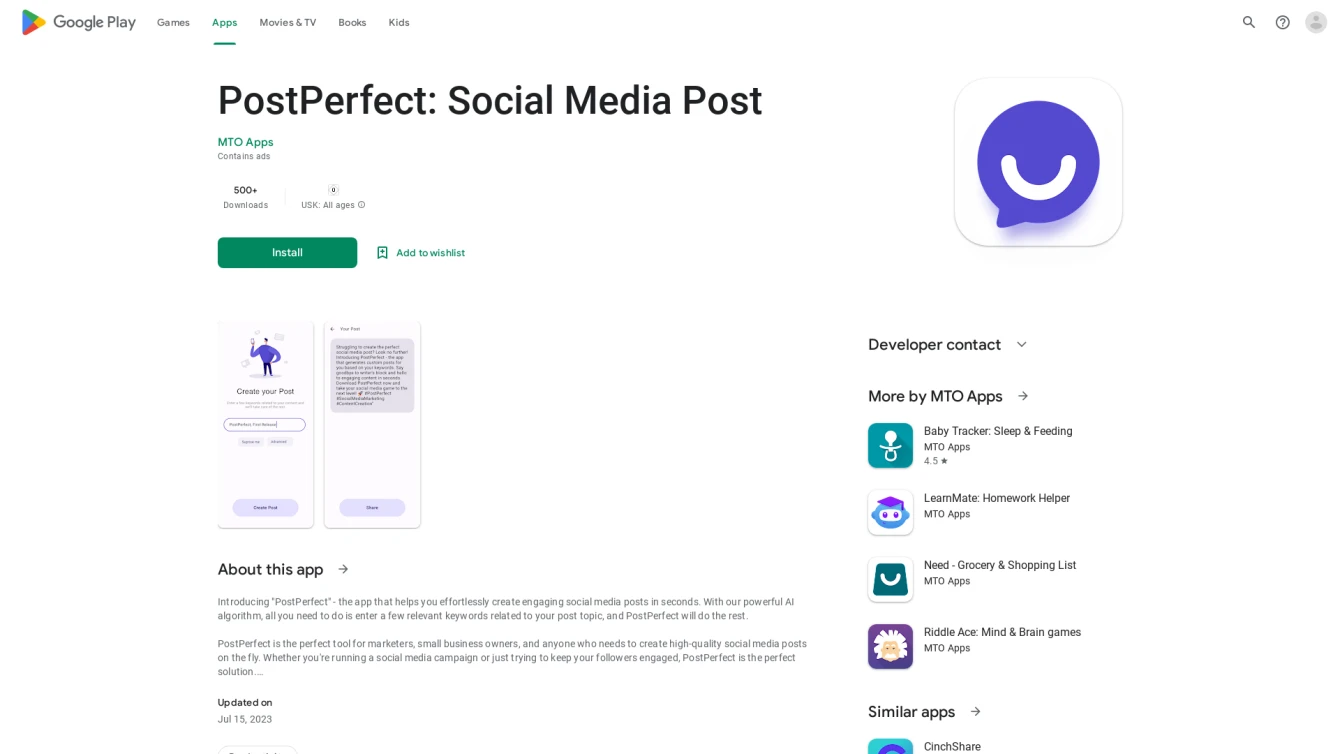 Automating Engaging Social Media Content Creation.
Product information and features
Experience the art of generating social media posts in a flash with the PostPerfect AI tool. This application, available on iOS and Android, uses an advanced AI algorithm to automate the process of creating captivating posts. All you need to do is enter a few keywords related to the topic of your post, and watch as PostPerfect churns out a variety of engaging post suggestions.
PostPerfect offers a multitude of post formats such as quotes, how-to's, and tips, along with suggested hashtags to boost the visibility of your posts. It's a tool tailored for everyone, from marketers to small business owners, who need to create top-notch social media posts quickly and efficiently. Plus, its intuitive design and regular feature updates make it a relevant choice both now and in the future.
Use PostPerfect to free up your time and concentrate on other important tasks. Generate high-quality content swiftly and securely, thanks to its encryption in transit and robust data privacy practices. While the application collects certain data like location and app activity, rest assured that no information is shared with third parties. For any concerns, PostPerfect.com provides a comprehensive privacy policy and contact information.
In summary, PostPerfect is a handy tool for social media content creators. Whether you're grappling with writer's block or simply want to streamline your content creation process, it has you covered. Its potent AI capabilities, user-friendly design, and diverse post formats make it a must-have tool for effective social media management.
Tell the world PostPerfect has been featured on NaNAI.tools:
PostPerfect Reviews
What's your experience with PostPerfect?
There are no reviews yet.
Related AI tools to PostPerfect