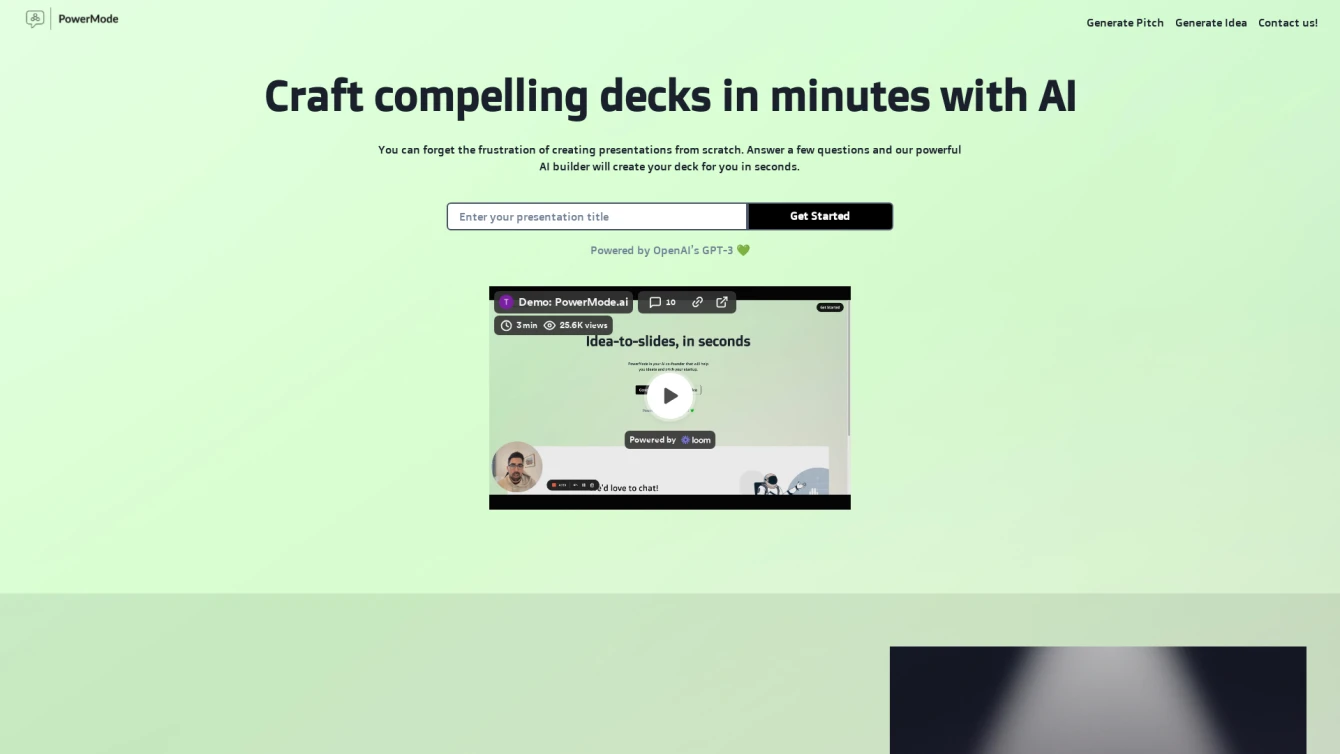 Empowering startups with swift idea generation and pitch deck creation.
Product information and features
Empower your entrepreneurial journey with the AI tool, Powermode AI. This resourceful application, operating under the wings of OpenAI's GPT-3 technology, is an ally for startups, assisting in the generation of distinctive and persuasive ideas.
Powermode AI does not just stop at creating ideas, it goes the extra mile to produce slides for pitch decks too, paving the way for a swift and stress-free development of startup presentations. Ease of use is a significant attribute of this tool, making it a breeze for users to brainstorm and cultivate ideas for their startups.
At Powermode AI, user feedback is valued and put to good use, constantly refining the experience for users. It's the perfect tool for startups and entrepreneurs looking to quickly and easily generate ideas and pitch decks. Powermode is all about providing an efficient, user-friendly platform that fosters creativity and innovation for startups.
In a nutshell, Powermode AI offers a simple and intuitive platform that leverages advanced AI technology to help entrepreneurs and startups generate unique ideas and create compelling pitch decks. Whether you're brainstorming for a new startup idea or preparing a crucial pitch deck, Powermode AI, with its constant upgrades and enhancements based on user feedback, is ready to assist.
Tell the world Powermode AI has been featured on NaNAI.tools:
Powermode AI Reviews
What's your experience with Powermode AI?
There are no reviews yet.
Related AI tools to Powermode AI