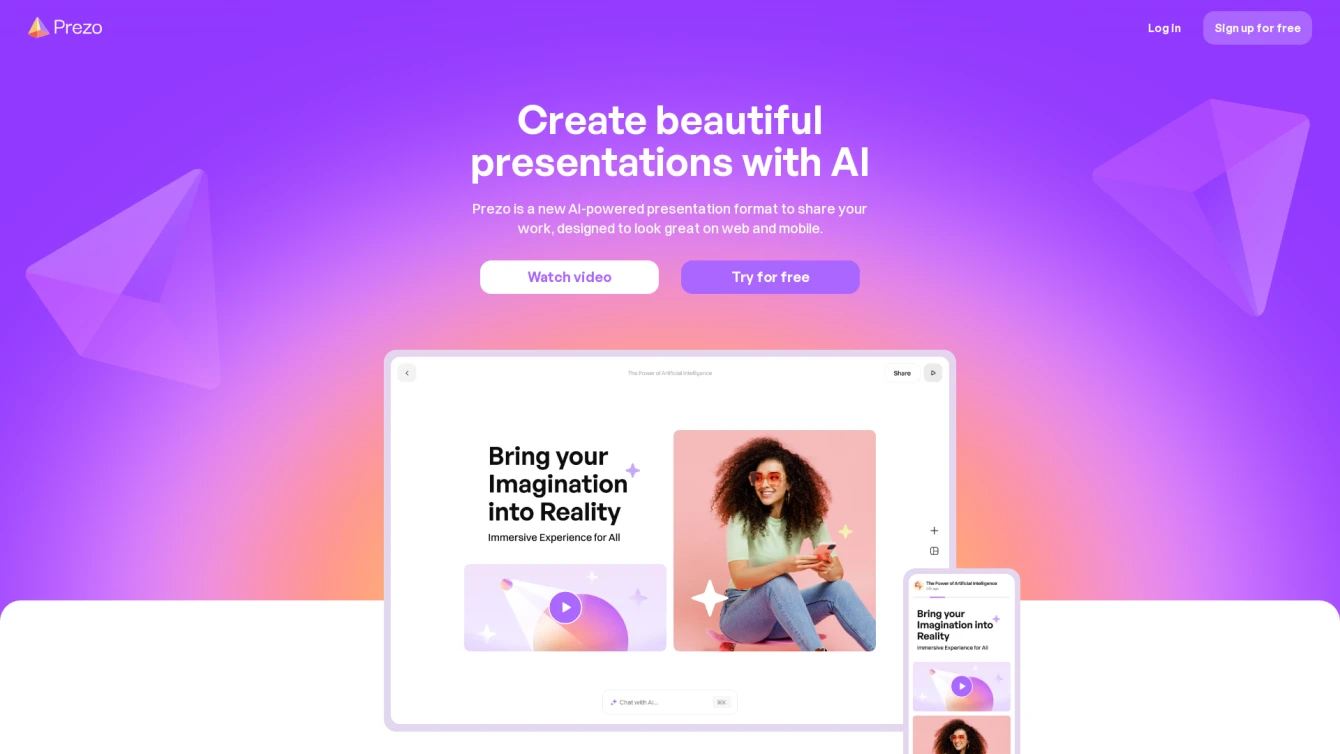 Transforming presentation creation with speed and precision.
Product information and features
Introducing a revolutionary platform, Prezo, an AI tool that expedites the creation of high-grade professional slides. The AI tool, developed by Barrel Through Inc, leverages robust natural language processing technology to convert user inputs into visual-slide masterpieces in a flash.
Prezo.com allows an extensive array of customization options, enabling users to align their presentations with their unique brand identity. With this AI tool, crafting a presentation takes a fraction of the time, and accuracy is absolutely remarkable.
The design of Prezo prioritizes ease of use and accessibility, ensuring a user-friendly, intuitive experience. It's not just about creating slides; it's about making the process efficient and enjoyable. With its multitude of features and options, Prezo stands as a formidable asset in crafting professional slides, bypassing the struggles associated with traditional methods.
In summary, Prezo is a game-changing AI tool that transforms the way you create professional slides. It streamlines the process, allows for customization to reflect your brand, and is user-friendly. Whether you're pitching a business idea, presenting a report, or sharing research findings, Prezo can elevate your presentation creation process.
Tell the world Prezo has been featured on NaNAI.tools:
Prezo Reviews
What's your experience with Prezo?
There are no reviews yet.
Related AI tools to Prezo