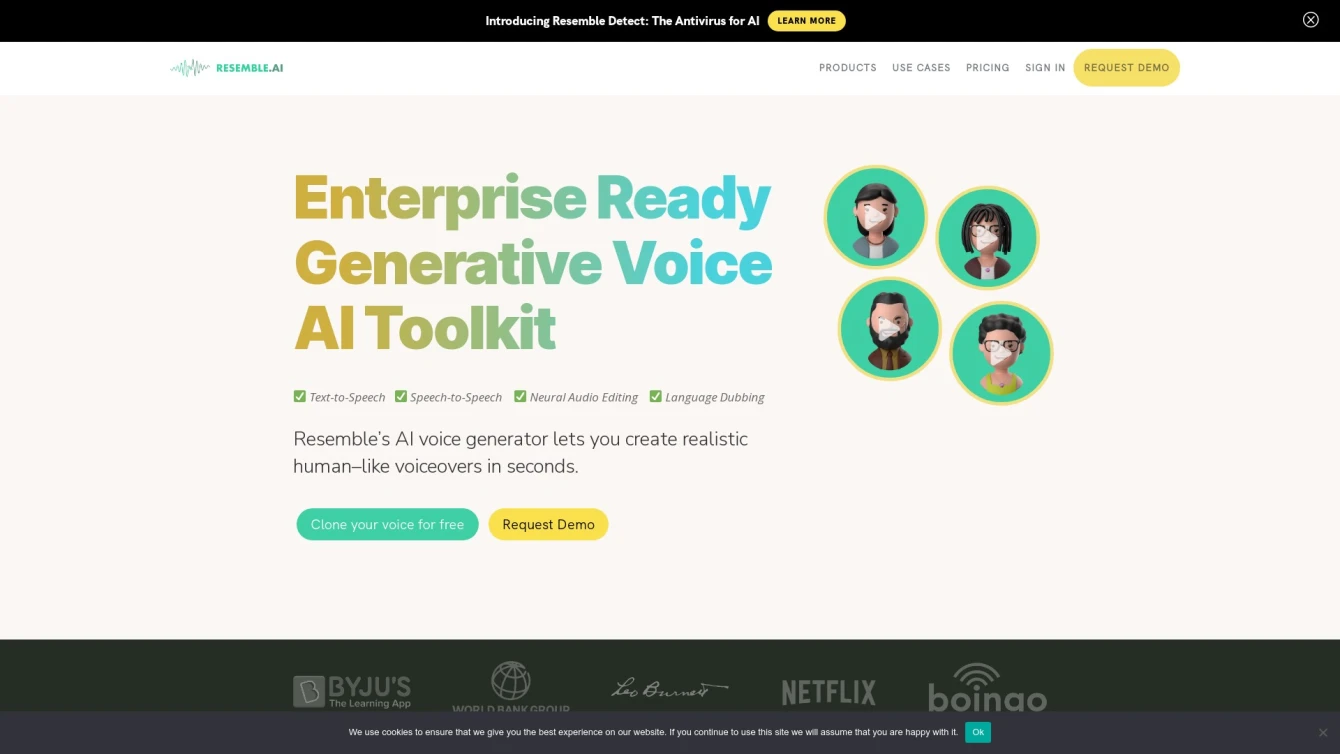 Voice cloning and synthetic voices at your fingertips.
Product information and features
Welcome to the future of voice technology with Resemble.ai. This AI tool is a powerful solution that allows you to create synthetic voices that mimic reality. You can duplicate your own voice or upload voice data to generate AI voices that are indistinguishable from human speech.
Resemble.ai doesn't only provide voice cloning technology. It also gives you access to an API that will enable you to construct content with synthetic voices programmatically. The tool also offers various integrations and localization resources, allowing you to build voices in multiple languages, further broadening your creative horizon.
But that's not all, Resemble.ai also includes Resemble Fill, a robust audio editing tool, as well as tools for incorporating voices into games and mobile platforms. This tool takes ethical considerations into account, providing guidelines for creating dynamic ads with familiar voices, AI audiobooks, and enhancing call centers with synthetic voices.
Additionally, the domain resemble.ai includes a blog with case studies and insights from the development team, along with information on pricing and a form to request a demo.
In summary, Resemble.ai is an innovative AI tool that elevates the creation of synthetic voices. Its main features include voice cloning, audio editing, and integration tools. It's an ideal solution for various use cases such as dynamic ads, AI audiobooks, and call center enhancements. With Resemble.ai, you're not just getting a tool, you're getting a key to unlock the potential of synthetic voice technology.
Tell the world Resemble.ai has been featured on NaNAI.tools:
Resemble.ai Reviews
What's your experience with Resemble.ai?
There are no reviews yet.
Related AI tools to Resemble.ai