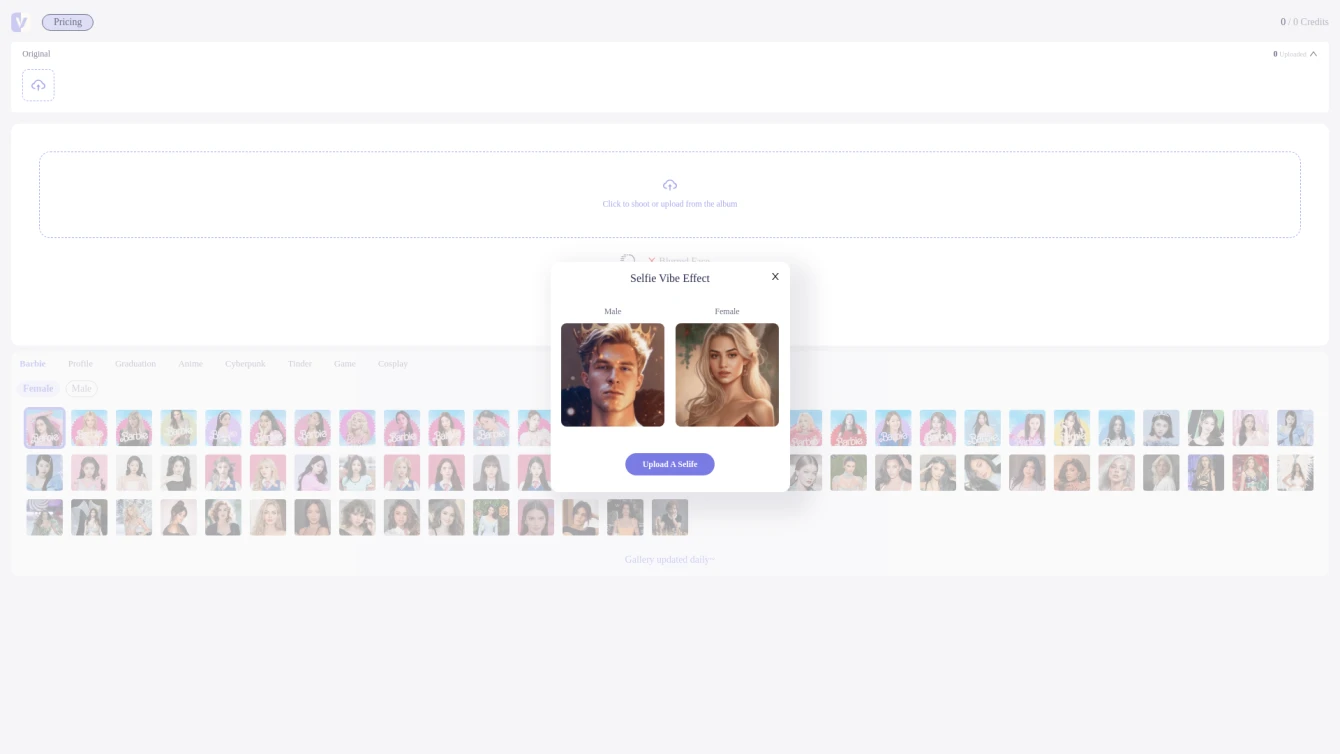 Turn a single photo into thousands of customizable avatars.
Product information and features
Unveil your creative side with the Selfie Vibe, an AI tool that transforms a single photo into a multitude of diverse avatars. Whether you're a fan of cyberpunk, role-playing, anime, or even Disney, this tool has got you covered. You can bring your wildest dreams to life and embody them in the form of an avatar, all thanks to the magic of AI technology.
SelfieVibe.com is incredibly user-friendly. You simply upload a photo, and voila, it instantly morphs into an avatar that you can customize to your liking. The tool's AI algorithms are constantly at work, generating avatars in an array of styles and filter effects. What's more, the gallery is updated daily, so you'll never run out of new avatar options.
There's no gender bias here. Selfie Vibe accommodates both male and female filter effects. The pricing model is straightforward, too. You pay three credits for each original image you upload, and all the subsequent avatars generated from that same image are absolutely free.
The versatility of this AI tool really shines through when you consider its potential applications. It's perfect for gamers, social media enthusiasts, and online forum participants who want to add a touch of uniqueness to their digital identities. No technical design skills are required - just your imagination and a single photo.
In summary, Selfie Vibe offers you an easy and fun way to create diverse and customizable avatars. Its AI algorithms work behind the scenes to generate a wide range of styles and filter effects, making it a valuable tool for anyone seeking to enhance their online presence. It's not just about creating an avatar, it's about expressing your identity in fun and imaginative ways.
Tell the world Selfie Vibe has been featured on NaNAI.tools:
Selfie Vibe Reviews
What's your experience with Selfie Vibe?
There are no reviews yet.
Related AI tools to Selfie Vibe