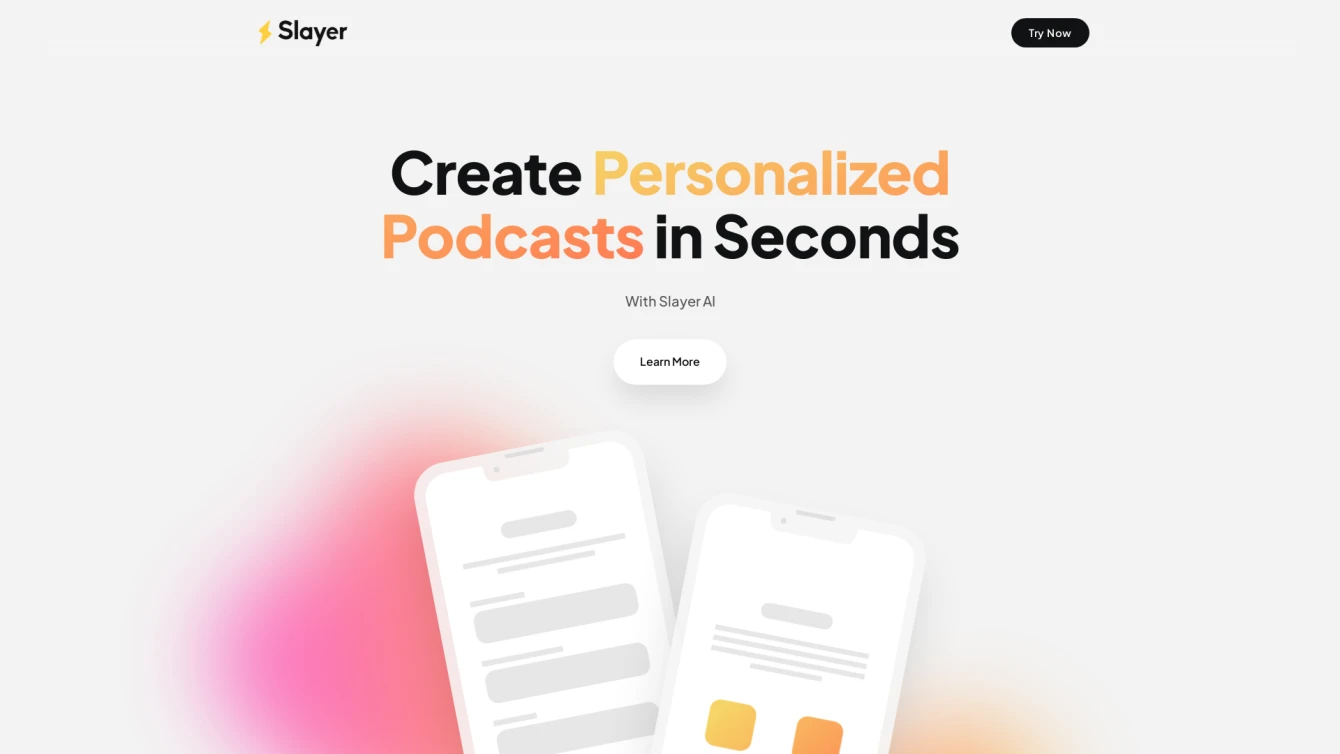 Crafting personalized audio stories, podcasts, and meditations in seconds.
Product information and features
With Slayer, an AI tool, you can swiftly and effortlessly create custom audio stories, meditations, and podcasts. This tool is designed to craft personalized audio content, taking into account your preferences such as the type of content, voice, and length.
Slayer.ai allows you to input the topic of your choice, be it fantasy stories, meditations, or podcasts. Once you've made your selection, simply hit generate and savor your unique creation. This tool offers a diverse range of voice options and allows you to select the pace that best suits your preference.
After your audio content is ready, it's a breeze to share it across various platforms once you've downloaded it. Slayer offers a range of plans to suit your needs, including a complimentary version and a more feature-rich premium version.
It's important to remember that while Slayer provides a flexible platform for audio creation, it's crucial to respect legal and ethical guidelines. Always ensure that your content adheres to copyright laws and respects the rights of others. As a user, you maintain full ownership of the content you generate using Slayer and have the freedom to use, distribute, and monetize your audio as you wish.
In conclusion, Slayer is a powerful AI tool that provides a versatile platform for creating custom audio content. Whether you're looking to create engaging stories, soothing meditations, or informative podcasts, Slayer can help you achieve your goals. Remember to always respect the rights of others and adhere to copyright laws when creating your content.
Tell the world Slayer has been featured on NaNAI.tools:
Slayer Reviews
What's your experience with Slayer?
There are no reviews yet.
Related AI tools to Slayer