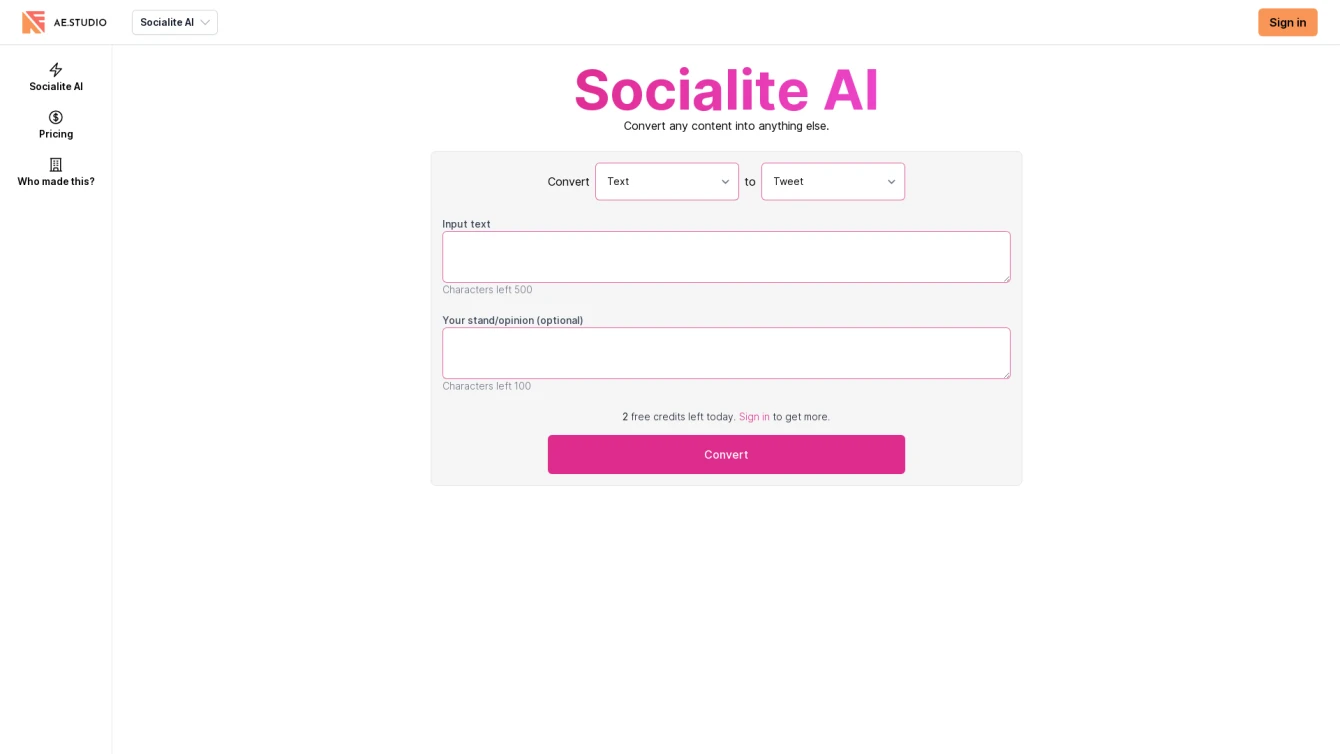 Transforming Digital Content with Ease.
Product information and features
Socialite AI is an AI tool designed to effortlessly transform any digital asset into a different format. Whether you're dealing with text, images, or videos, this AI tool provides an effortless conversion process.
The standout feature of Socialite AI is its ability to transmute any content into a variety of formats. Its user-friendly interface ensures a smooth, seamless conversion process. Suitable for small businesses or individuals with smaller conversion needs, Socialite AI allows up to three items to be converted daily.
Starting the conversion process is straightforward: simply input the content to be transformed. However, bear in mind the maximum character limit of 500 for text. Despite the lack of explicit pricing information, it's worth noting that the AI tool was developed by AE Studio, a reputable AI development company.
In conclusion, Socialite AI is a reliable, accessible solution for all your digital content conversion needs. Its ease of use, wide range of supported formats, and daily conversion limit make it a viable option for small businesses or individuals. As always, remember to consider the daily conversion limit when planning your tasks.
Tell the world Socialite AI has been featured on NaNAI.tools:
Socialite AI Reviews
What's your experience with Socialite AI?
There are no reviews yet.
Related AI tools to Socialite AI