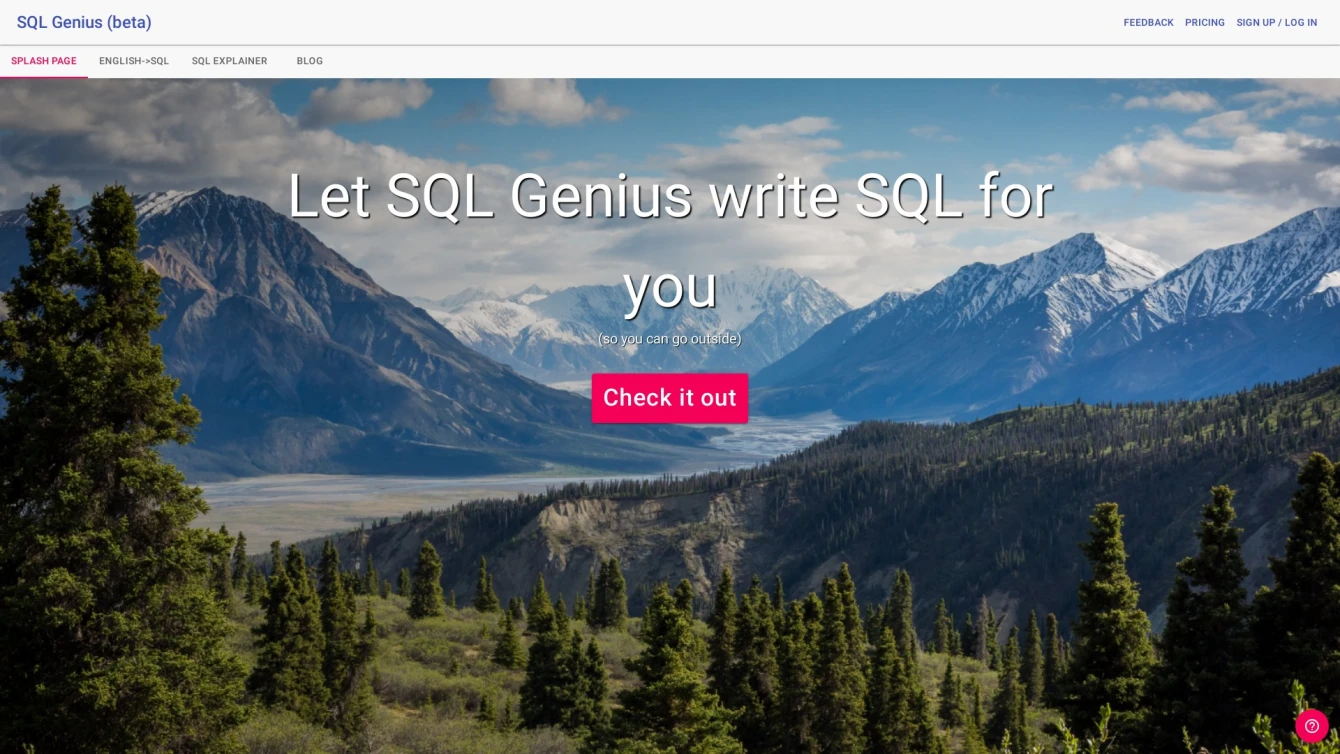 Transforming English into SQL queries with precision and ease.
Product information and features
Discover the power of SQL Genius, an innovative AI tool that translates your plain English into SQL queries. With this tool, understanding the structure of a Postgres SQL table becomes a breeze. It offers an uncomplicated way to obtain the full schema of a Postgres SQL table using a simple SQL statement.
SQL Genius operates by interpreting your English sentence and converting it into a SQL statement. The result? A formatted SQL query that seamlessly integrates with any Postgres SQL database. sqlgenius.app is your one-stop solution for effortless SQL query generation.
Beyond query generation, SQL Genius also offers guidance on kick-starting the process and visualizing the expected results. It's like having a personal SQL tutor at your fingertips. But the perks don't stop there. It also comes with an advanced SQL type feature that lets you define the specific type of SQL you're utilizing. This function empowers you to create more accurate queries and obtain the exact results you're after.
In summary, SQL Genius is more than just an AI tool. It's a comprehensive solution for your SQL query needs, offering features like easy-to-understand SQL schemas, assistance in starting the process, and advanced SQL type specification. Whether you're a beginner or an experienced SQL user, this tool can elevate your query-writing skills and deliver precise, useful results.
Tell the world SQL Genius has been featured on NaNAI.tools:
SQL Genius Reviews
What's your experience with SQL Genius?
There are no reviews yet.
Related AI tools to SQL Genius