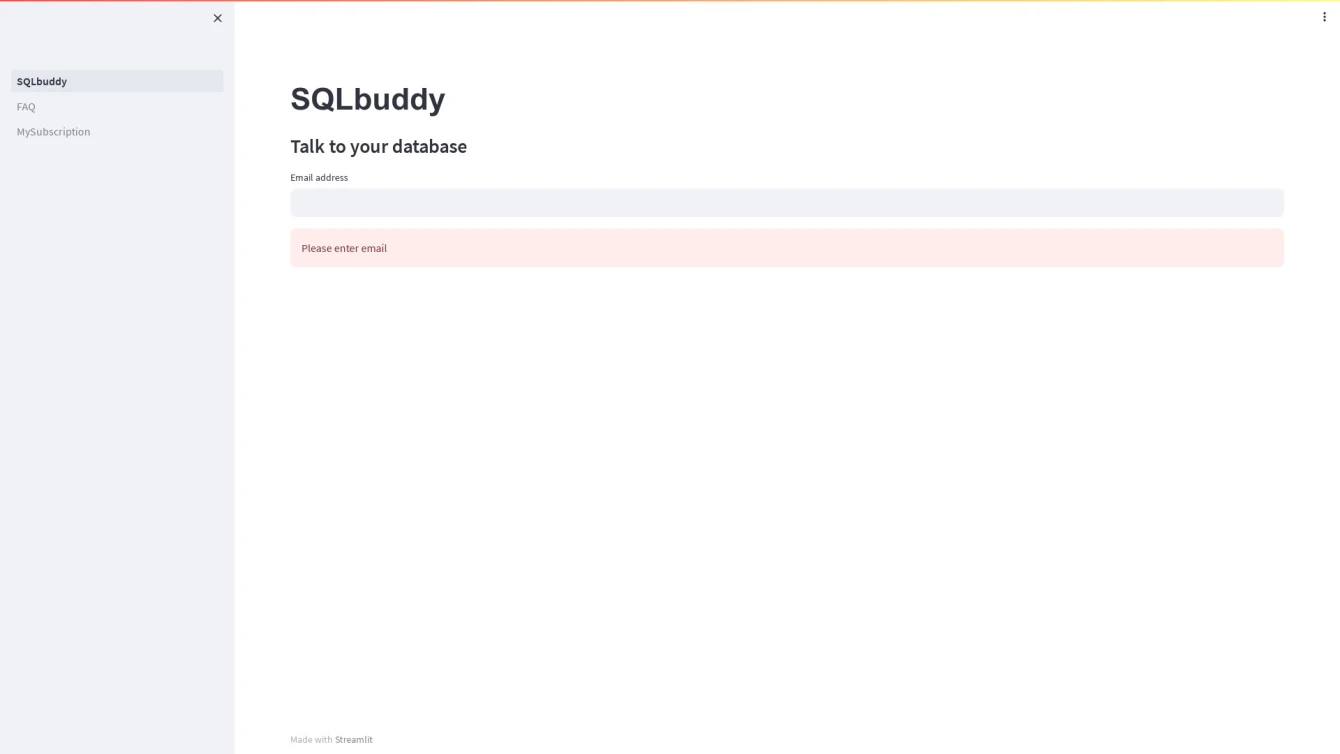 Interact and innovate with your data using SQLbuddy.
Product information and features
Get acquainted with SQLbuddy, an effective AI tool that paves the way for a smooth interaction with your databases. This tool, hosted on sqlbuddy.herokuapp.com, stands as a bridge between you and your data, inspiring creativity and innovation.
SQLbuddy is designed with a user-friendly interface, ensuring a hassle-free experience. It offers a simple, intuitive, and easy-to-master platform that appeals to both beginners and seasoned data enthusiasts. Whether you're looking to learn, experiment, or implement complex database operations, SQLbuddy has got you covered.
Why limit yourself when you can leverage the capabilities of SQLbuddy to unlock the potential of your data? Get started with our sample databases, an excellent way to familiarize yourself with the tool. Once comfortable, you can transition to our premium services for added features and support.
In summary, SQLbuddy is an excellent AI tool for interacting and manipulating databases. Its main features include a user-friendly interface, a simple yet powerful platform, and a transition pathway from free sample databases to premium services. It serves as a perfect fit for learners, data enthusiasts, and professionals, adding value by making data operations seamless and efficient.
Tell the world SQLbuddy has been featured on NaNAI.tools:
SQLbuddy Reviews
What's your experience with SQLbuddy?
There are no reviews yet.
Related AI tools to SQLbuddy