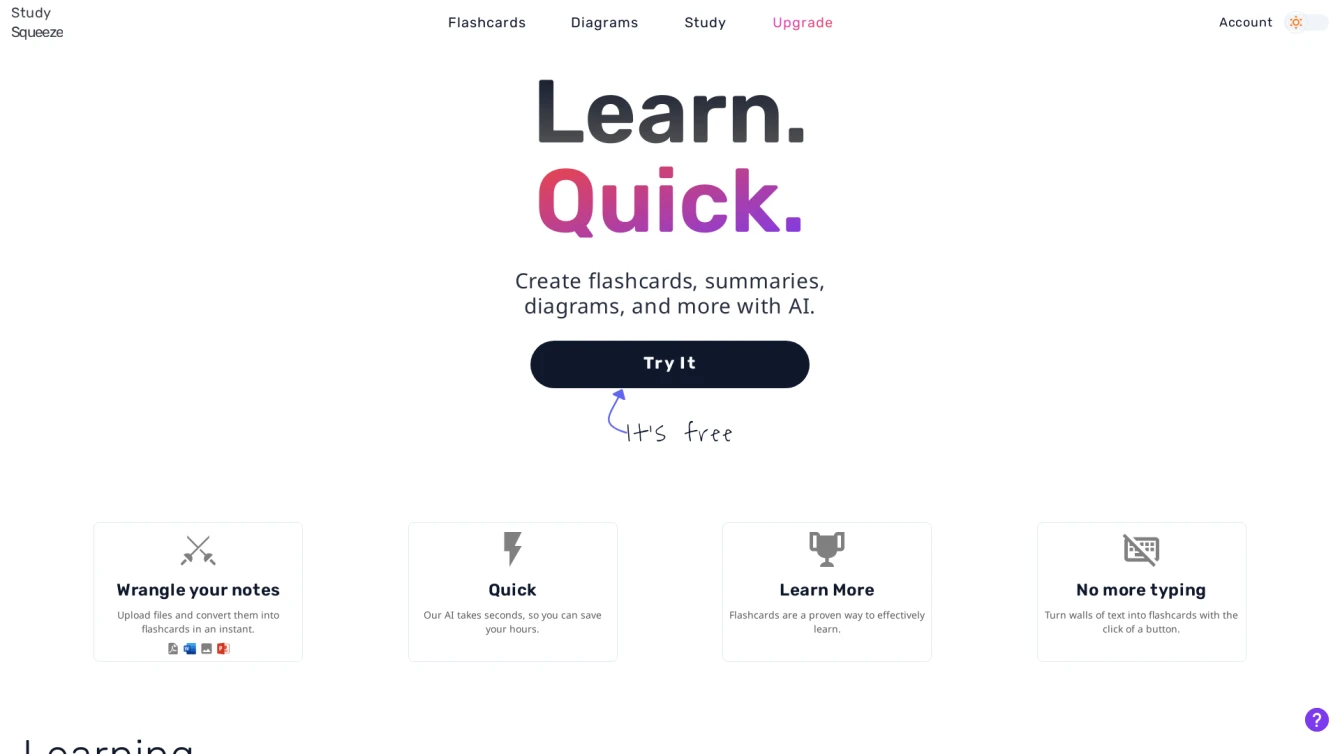 Transforming Your Files into Interactive Study Materials.
Product information and features
Experience a new way of learning with the AI tool, Study Squeeze. This platform transforms your documents into study materials in a flash. You can take any file - be it a PDF, Word, PowerPoint, JPEG, or PNG - and turn it into an interactive learning tool. The options are plentiful, from question-answer flashcards to fill-in-the-gap quizzes.
StudySqueeze.com harnesses AI technology to make this conversion process brilliantly fast. It's all about making your learning efficient, freeing up more time for you to focus on the knowledge gained, rather than the process of note-taking.
You can review your newly minted flashcards on your personal study page, or export them to other popular learning platforms like Quizlet, Anki, CSV, PDF, or Markdown. Study Squeeze gives you the power to personalize your study materials to suit your unique learning style and preference.
It's not just about creating flashcards, it's about integrating seamlessly into your learning workflow. Study Squeeze is designed to work in harmony with your preferred applications, ensuring a smoother, more efficient learning process.
In summary, Study Squeeze is a revolutionary AI tool that streamlines your note-taking process, converting your files into interactive learning materials. Whether you are a student, a professional, or a lifelong learner, Study Squeeze can help you make the most out of your study time.
Tell the world Study Squeeze has been featured on NaNAI.tools:
Study Squeeze Reviews
What's your experience with Study Squeeze?
There are no reviews yet.
Related AI tools to Study Squeeze