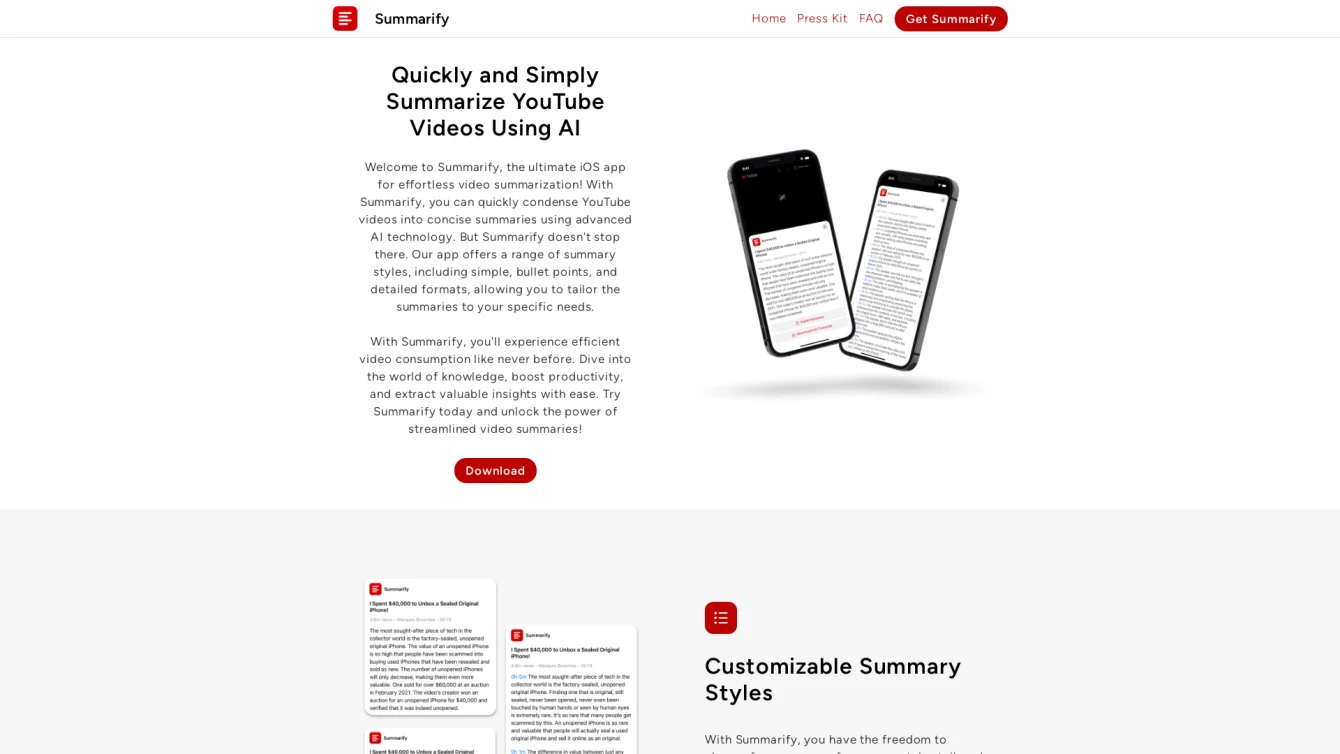 Transform lengthy videos into concise summaries with Summarify.
Product information and features
Imagine having an advanced AI tool in the palm of your hand that can turn lengthy YouTube videos into short, precise summaries. That's exactly what Summarify, an iOS app, does. It employs cutting-edge AI technology, specifically ChatGPT and OpenAI, to transform your video consumption experience.
With Summarify, you have the power to condense time-consuming videos into precise summaries in different styles such as simple, bullet points, or detailed. You're in full control to choose the style that fits your specific needs. This tool also equips you with a search feature to find YouTube videos and uncover key moments within them.
One noteworthy feature of Summarify is its ability to include timestamps in each summary that link directly back to the corresponding moments in the video. This makes navigation through the video a breeze, letting you delve deeper into specific sections of interest. Summarify offers chapter summaries too, giving you a quick overview of the main points covered in each video.
Customizing your summaries based on individual preferences is also possible with Summarify. You can select specific parts of videos to create tailored summaries. For your convenience, transcripts can be downloaded in various formats. Furthermore, you can save and share video summaries in PDF, Markdown, or plaintext formats.
Summarify is revolutionizing the way you consume video content. By providing accurate and coherent summaries, it enhances productivity and extracts valuable insights. This AI tool from Summarify.ai doesn't just summarize videos, it gives you the power to consume video content on your terms.
Tell the world Summarify has been featured on NaNAI.tools:
Summarify Reviews
What's your experience with Summarify?
There are no reviews yet.
Related AI tools to Summarify