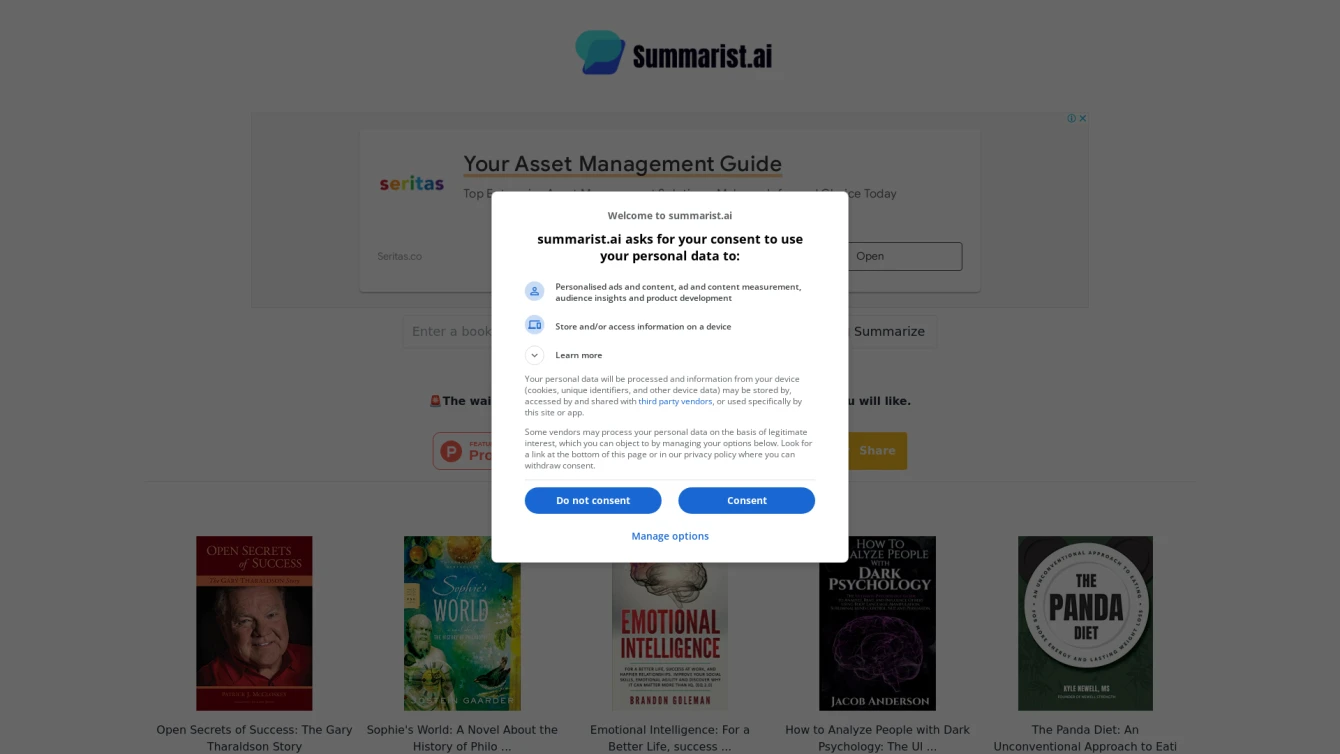 Efficient learning made easy with quick, AI-powered book summaries.
Product information and features
Welcome to Summarist.ai, an AI tool that generates concise summaries of books across a broad range of genres. From biographies to business, spirituality to sports, Summarist.ai serves up digestible pieces of information, making it easy for you to discover new knowledge and expand your horizons.
Simply input a book title, and within 30 seconds, get a succinct summary. Summarist.ai values your time and understands the demands of a busy lifestyle. This tool is designed for those who seek learning and growth but may not have the time to read entire books. It's also perfect for those who want a quick overview of a book before deciding to invest their time in reading it.
Summarist.ai also offers a waiting list for free weekly summaries of books tailored to your interests. This feature makes it an attractive option for individuals who value efficiency, learning, and self-improvement. Summarist.ai is more than just a tool; it's your personal book summarizer, making learning easy and enjoyable.
In summary, Summarist.ai is an AI tool that provides you with quick, easy-to-read book summaries across various genres. This tool is perfect for anyone looking to expand their knowledge base, whether you're time-pressed or just want a quick book overview before diving in. With features like the waiting list for free weekly summaries, Summarist.ai is your ticket to efficient learning and self-improvement.
Tell the world Summarist has been featured on NaNAI.tools:
Summarist Reviews
What's your experience with Summarist?
There are no reviews yet.
Related AI tools to Summarist