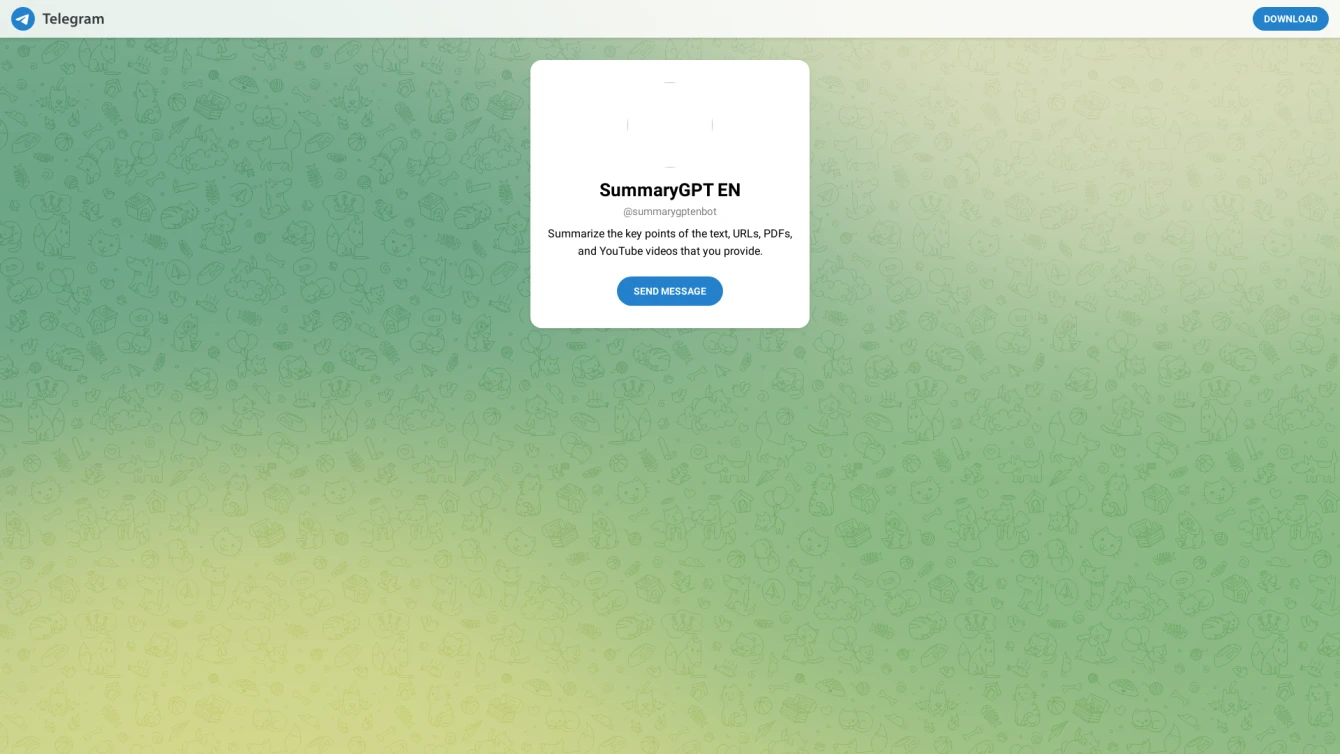 Transforming Content Consumption with Quick Summaries.
Product information and features
Get ready to transform the way you consume content with SummaryGPT. This AI tool is not your average chatbot, it's your personalized summarizer available on Telegram. Instead of spending hours reading or scrolling through extensive content, let SummaryGPT handle the task for you. It can process and summarize a wide array of content, including text, URLs, PDFs, and even YouTube videos.
Starting off is as simple as searching for '@summarygptenbot' on Telegram or clicking the given link. Once you connect with the bot, share the content you want to be summarized. In no time, you'll receive an efficient summary pinpointing all the crucial aspects of the content.
What's behind the magic? It's the sophisticated GPT (Generative Pre-trained Transformer) technology. This advanced AI model has the ability to understand and analyze natural language, ensuring an accurate and meaningful summary every time.
summarygpt.com is a game-changer for anyone looking to save time and effort in understanding lengthy content. It can revolutionize workflows by delivering concise summaries, leaving you more time for decision-making or creative thinking.
In a nutshell, SummaryGPT is your go-to AI tool for summing up various types of content. It's not just about summarizing; it's about efficiency, time-saving, and redefining content consumption. Whether you're a student, a professional, or a casual reader, it can greatly enhance your productivity and content understanding.
Tell the world SummaryGPT has been featured on NaNAI.tools:
SummaryGPT Reviews
What's your experience with SummaryGPT?
There are no reviews yet.
Related AI tools to SummaryGPT