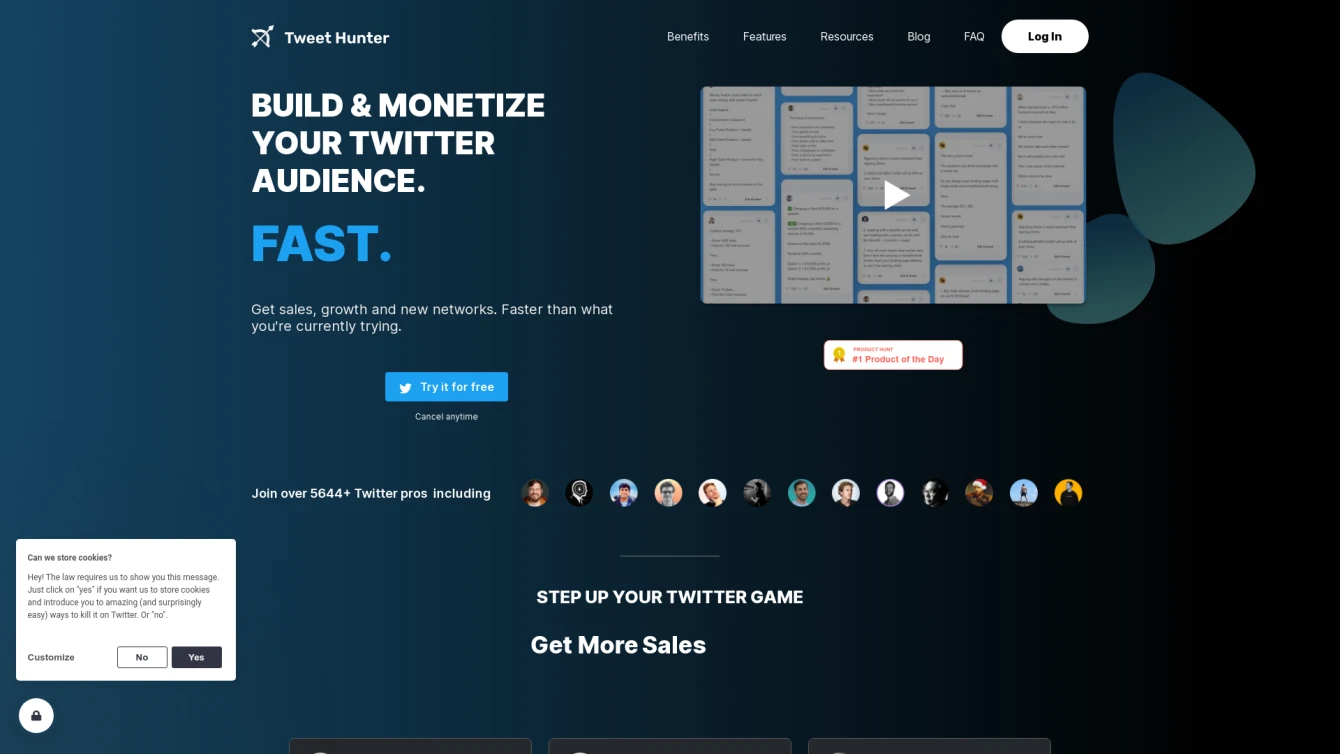 Creating captivating tweets in the style of your favorite Twitter accounts. Twitter growth with AI.
Product information and features
Immerse yourself in the world of artificial intelligence with the Tweet Hunter, a powerful AI tool designed to emulate the style and content of any chosen Twitter account. Tweet Hunter offers you the opportunity to generate tweets that mirror the tone and topic of a wide array of popular Twitter accounts.
This AI tool doesn't just stop at tweet generation; it extends its functionality to offer content inspiration, automation, scheduling, analytics, and even CRM features. As a user, you have the ability to input any Twitter handle, prompting the AI to generate tweets in a similar style and tone.
Beyond its multifaceted features, Tweet Hunter is free to use, making it accessible to anyone interested in creating unique and engaging tweets that mimic their chosen account. This tool is an excellent resource for generating captivating tweets while maintaining the original style and tone of the Twitter account selected.
In summary, Tweet Hunter is an AI tool that provides a wide range of features including content inspiration, automation, scheduling, analytics, and CRM. It's a useful tool for anyone looking to create tweets similar to those of any chosen Twitter account. Through the use of AI, Tweet Hunter offers unique tweet generation capabilities that can greatly assist users in their social media endeavors.
Tweet Hunter is for Twitter growth.
Tell the world Tweet Hunter has been featured on NaNAI.tools:
Tweet Hunter Reviews
What's your experience with Tweet Hunter?
There are no reviews yet.
Related AI tools to Tweet Hunter