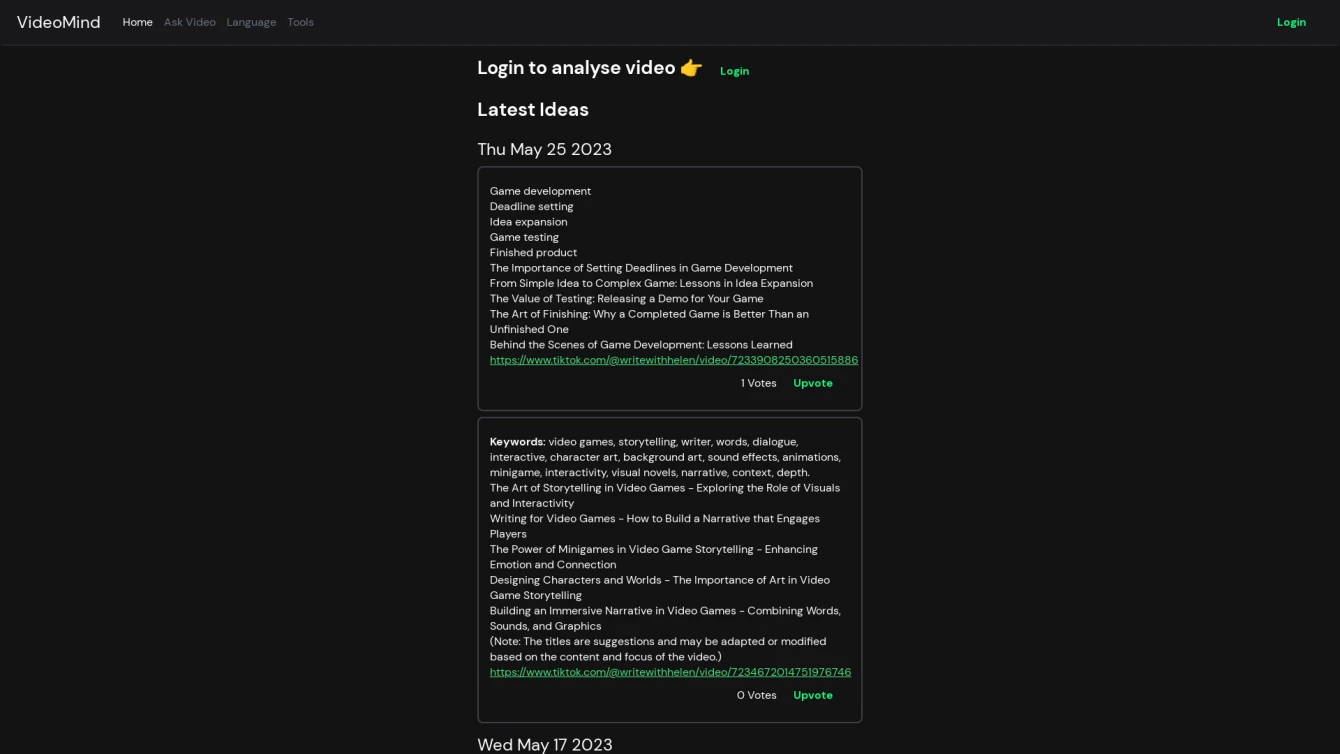 Swiftly extract key points from videos for efficient content absorption.
Product information and features
Enter the realm of efficient video content consumption with VideoMind, an AI tool that empowers you to create concise video summaries by pinpointing the crucial elements within the video. It presents a user-friendly interface; just provide the video URL, and you're all set to begin the summarization process.
VideoMind leverages cutting-edge machine learning and natural language processing algorithms to meticulously sieve out the relevant information from the video content. This ensures that the generated summary is an accurate reflection of the main points conveyed in the video.
This AI tool is aimed at revolutionizing your video consumption experience, eliminating the necessity to sit through the entire content. VideoMind is an ideal companion for those pressed for time, such as bustling professionals or students who have to absorb a wealth of content in a constrained timeframe.
Though presently in its beta phase, VideoMind - videomind.ai, may encounter occasional hiccups or changes in features. However, it continues to stand as an extremely efficient tool for video summarization. To access and use this tool, you need an OpenAI API key which is stored locally in your browser, solely for the purpose of generating summaries – ensuring your data privacy and security.
In conclusion, VideoMind is a ground-breaking AI tool that enhances productivity and saves time by facilitating swift and accurate extraction of key points from any given video. It allows for effective content absorption, making it a valuable asset for anyone seeking to optimize their video viewing experience.
Tell the world VideoMind has been featured on NaNAI.tools:
VideoMind Reviews
What's your experience with VideoMind?
There are no reviews yet.
Related AI tools to VideoMind