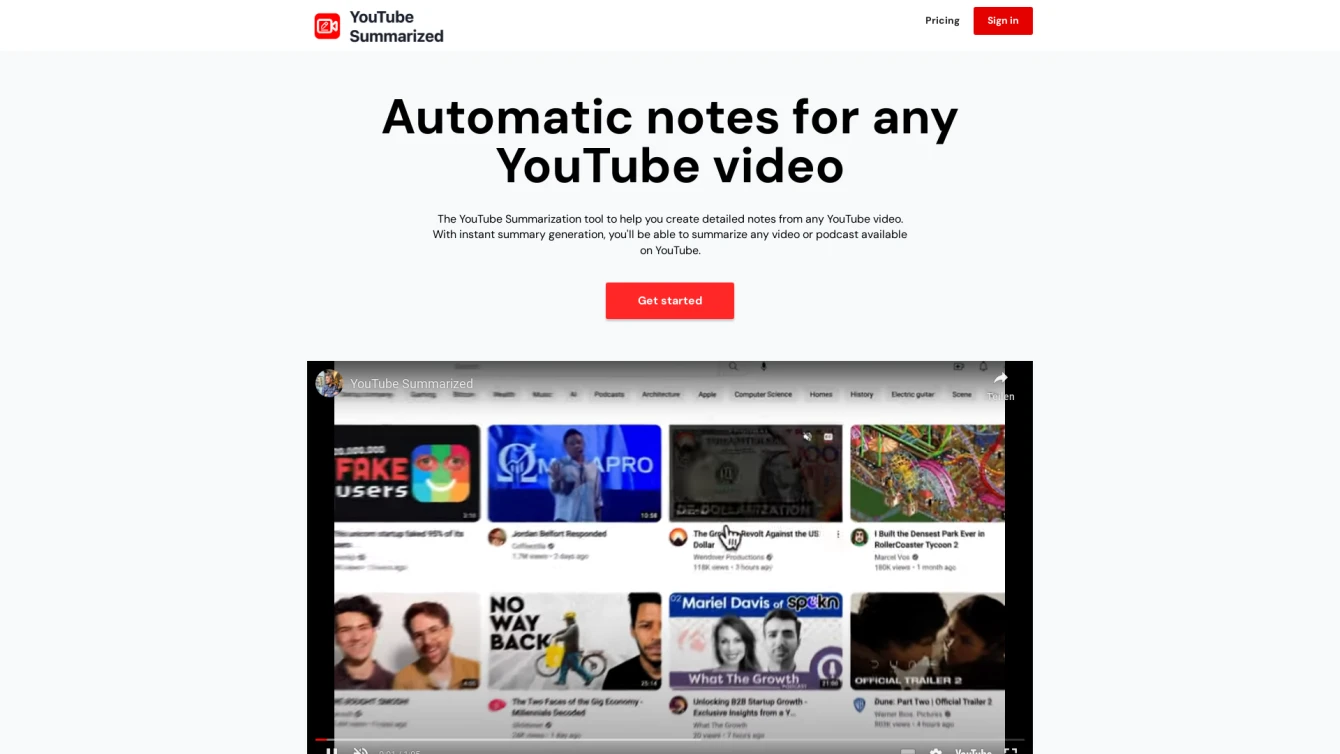 Condensing YouTube content into readable notes with a click.
Product information and features
YouTube Summarized is an AI tool that condenses YouTube videos into readable notes. This tool is a Google Chrome extension, enabling you to encapsulate any YouTube video information into a comprehensive summary with just a single click.
Under the hood, it applies natural language processing and deep learning algorithms to sift through the video content, distilling the most pertinent information into a succinct summary. The outcome is a summary that encapsulates the crux of the video, eliminating the need for manual processing.
Summaries generated by this tool function as a handy reference for quick reviews, thus saving your valuable time and effort. Besides, you have the option to share these summaries, promoting easy collaboration and stimulating discussions.
Overall, YouTube Summarized elevates the way you consume video content on YouTube.com by offering a smart, efficient, and collaborative method to understand and share knowledge. Its key features include AI-driven summaries, time-saving note generation, and easy sharing capabilities. Whether you are a student looking to review lecture videos or a professional wanting to summarize a tutorial, this tool is equipped to streamline your learning process.
Tell the world YouTube Summarized has been featured on NaNAI.tools:
YouTube Summarized Reviews
What's your experience with YouTube Summarized?
There are no reviews yet.
Related AI tools to YouTube Summarized