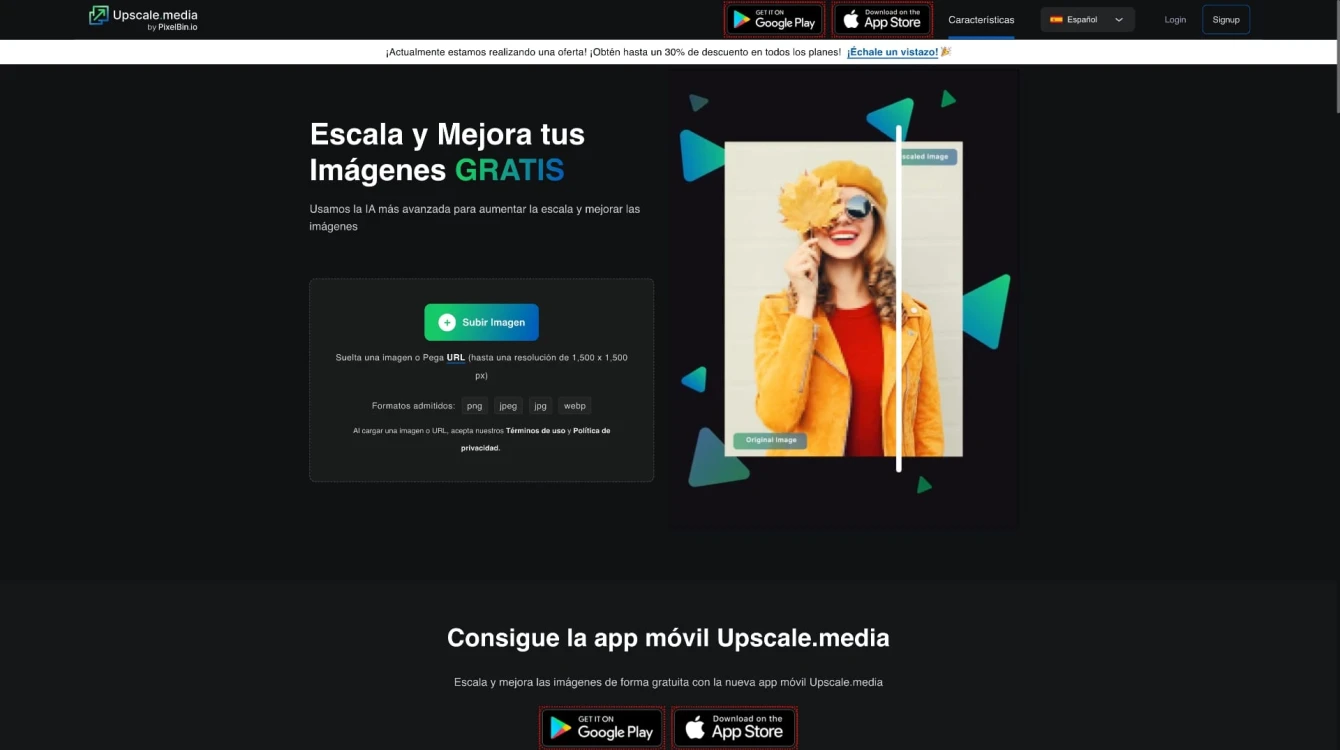 Revolutionizing image enhancement with the power of AI.
Product information and features
Looking for a way to enhance your images effortlessly? Dive into the world of AI Image Upscaler, a revolutionary AI tool available on upscale.media. This platform is meticulously crafted to upscale your images up to 4x their original resolution, regardless of whether they are in PNG, JPG, JPEG, or WEBP format.
Bringing a touch of professional perfection to your images is as simple as a few clicks. The tool's unique features allow for quick results, retaining the tiniest details and textures, providing you with high-resolution images in no time. Whether you are an individual looking to beautify your personal photos or a business looking to enhance your e-commerce images, AI Image Upscaler has got you covered.
Not only does upscale.media offer a top-notch AI tool, but it also educates users through its blog section. Here, you can explore a wealth of information on how to maximize the use of the tool, change pixel resolution, and much more. Plus, there's a handy mobile app for both Android and iOS devices, so you can upscale your images on the go.
In summary, AI Image Upscaler is a robust tool that blends the power of AI with the simplicity of a user-friendly interface. Its ability to upscale images to high resolution, maintain detail, and provide quick results sets it apart from other tools. Whether you're a professional or simply someone who appreciates good quality images, this tool can be a game-changer for you.
Tell the world AI Image Upscaler has been featured on NaNAI.tools:
AI Image Upscaler Reviews
What's your experience with AI Image Upscaler?
There are no reviews yet.
Related AI tools to AI Image Upscaler