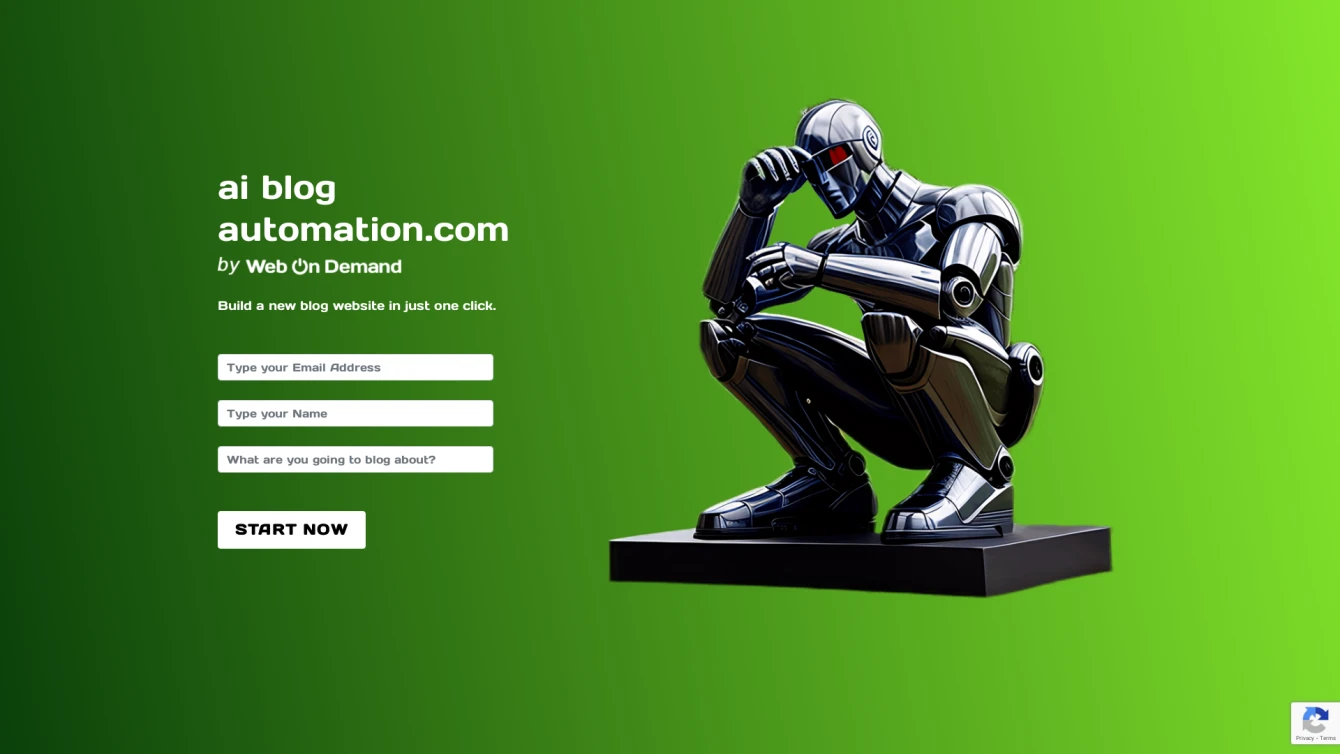 Create a blog effortlessly, no coding required.
Product information and features
If you're looking to establish an online presence through blogging, the AiBlogAutomation AI tool is your go-to solution. It eliminates the necessity for technical knowledge or coding, allowing you to set up a blog in a click. A vast array of languages is supported, from English and German to Hebrew and Vietnamese, giving you the power to reach a diverse audience.
AiBlogAutomation.com offers a user-friendly interface that streamlines the blog creation process. No need to worry about manual configurations or setups – this AI tool takes care of it all. A multitude of templates and design options are available to choose from, ensuring your blog is personalized to your taste and needs.
This tool is perfect for individuals, organizations, or businesses looking to build an online presence without the technical hassles. Whether your blog is for personal use, content marketing, or any other purpose, AiBlogAutomation makes the process effortless and quick.
In summary, this AI tool is an efficient solution for anyone looking to create a blog. With multi-language support, a wide range of design options, and a user-friendly interface, AiBlogAutomation simplifies the blog creation process. Not only can it help you establish an online presence, but it also caters to a diverse audience, making it an invaluable tool for any blogger.
Tell the world AiBlogAutomation has been featured on NaNAI.tools:
AiBlogAutomation Reviews
What's your experience with AiBlogAutomation?
There are no reviews yet.
Related AI tools to AiBlogAutomation